Ghostbusters: Jason Reitman's sequel to original 1984 film will hit cinemas on 10 July, 2020
The new Ghostbusters film will be directed by Jason Reitman, son of Ivan Reitman, who had helmed the first two features in the 80s.
Upcoming Ghostbusters film, directed by Jason Reitman, will hit the screens on 10 July next year. The announcement by Sony Pictures comes 10 days after the studio revealed Reitman's name to direct the sequel.
Recently, the film faced a lot of flak for ignoring the female reboot after it was disclosed that Reitman will continue the story that began with his father, Ivan Reitman's 1984 original and its 1989 sequel.
The 2016 film starred Melissa McCarthy, Leslie Jones, Kristen Wiig, Kate McKinnon, and Chris Hemsworth. Jones blasted the decision, terming it "insulting".
Reitman is writing the screenplay for his film in collaboration with Gil Kenan. He plans to start filming this summer and has begun the casting process for young names.
As per reports, Reitman weighed in on the subject sating he has always considered himself the first Ghostbusters fan when the six-year-old him would visit the sets of the film. "This is the next chapter in the original franchise. It is not a reboot. What happened in the '80s happened in the '80s, and this is set in the present day," added the director.
(With inputs from Press Trust of India)
Entertainment
In Honk For Jesus…the way the couple Lee-Curtis and Trinitie bond is excruciatingly funny. You can see they are acting, even when alone. Writer-director Adamma Ebo is unsparing in her indictment of organized religion.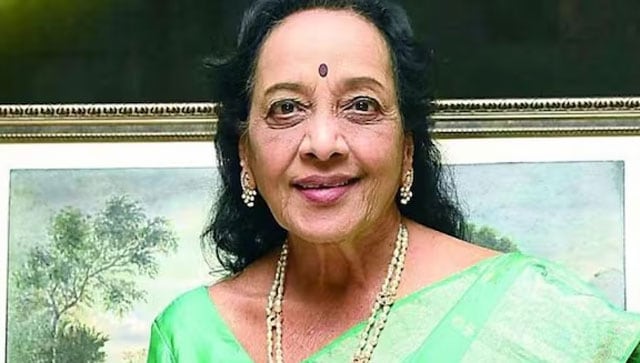 Entertainment
She had won the Filmfare award for Hindi Film 'Milan'. Some of her iconic films include 'Missamma', 'Gundamma Katha' and 'Sri Krishna Tulabharam'.
Entertainment
Aftersun's final act shows Calum and Sophie dancing to Queen and David Bowie's Under Pressure. Feelings are felt. Emotions are stirred. A tear or two rolls down. Perhaps, in the afterlife, Calum is happy that Sophie is trying to process her trauma instead of passing it on to her child.