Ghare Baire: A rare Satyajit Ray film which is not just weak, but also a tragic loss of opportunity
Satyajit Ray's Ghare Baire could have been a wonderful adaptation of Rabindranath Tagore's story, but turns out to be an underwhelming coming together of the greatest mind in Indian literature and the brightest gem of Indian cinema | #FWeekend
Editor's note: In a prolific career spanning nearly four decades, Satyajit Ray directed 36 films, including feature films, documentaries and shorts. His films have received worldwide critical acclaim and won him several awards, honours and recognition — both in India and elsewhere. In this column starting 25 June 2017, we discuss and dissect the films of Satyajit Ray (whose 96th birth anniversary was this May), in a bid to understand what really makes him one of the greatest filmmakers of the 20th century.
In his 37-year-long film career, Satyajit Ray adapted the works of Rabindranath Tagore a total of four times. In order of chronology, these films were – Postmaster, Monihara (The Lost Jewels), Samapti (The Conclusion), Charulata (The Lonely Wife) and Ghare Baire (The Home and the World). While the first three of these films received high critical acclaim, Ghare Baire received a lot of flak from critics and the common man alike. Some have even gone on to say that it was one of the three weakest films of Ray's career, let down by poor writing, terrible casting choices, a frightful lack of economy and disjoint set pieces that just didn't hold together.
Ghare Baire is an adaptation of Rabindranath Tagore's 1916 novel of the same name. The film revolves around its three central characters. There's Bimala, the wife of an early 20th century aristocrat in Bengal. There's her loving husband Nikhilesh Chowdhury – an educated, soft-spoken and revered nobleman of refined tastes. And finally, there's Nikhilesh's friend Sandip Mukherjee — a charismatic revolutionary waging war against British rule in India through the Swadeshi movement.
Bimala and Nikhilesh live a happy and prosperous life together. Having received his education in the Occident, Nikhilesh does not believe in keeping his wife confined to the interiors of the household. He appoints a British music teacher for her, converses with her on a vast range of subjects and generally encourages her to come out of the house and step into the world outside. Bimala is happy receiving the tutelage of Mrs Higgins, singing highland ballads, playing the piano and leaving the supervision of household chores in the hands of her not-so-fortunate and widowed sister-in-law. But things change when Nikhilesh's friend Sandip comes to live with them for a few days. Sandip leads the revolt against the British empire, and his fiery speeches, magnetic charm and unshakable conviction towards the cause stirs up several emotions in Bimala's heart — those that she had never experienced before, ever since she had been married into the Chowdhury household as an underage girl.
Sandip takes advantage of this and embarks upon a dangerous game of seduction, drawing Bimala closer to himself bit by bit, knowing fully well that the coveted path to Nikhilesh's coffers runs through the heart of his beloved wife. Bimala finds a sense of purpose in Sandip's movement, and without understanding the true nature of it or its far-reaching implications, she submits to it with full devotion. What the unsuspecting woman does not realise is that Sandip is not who he says he is, and that in the garb of a revolutionary, he is just a scheming profiteer, rolling in the same pleasures that he encourages others to give up. Nikhilesh himself is opposed to the British rule in India, but he does not believe in the radical approach of the Swadeshi movement, because he knows that such a movement will cause irreparable financial harm to the livelihood of the poor. He prefers the other, seemingly more civilised approach of debate and discourse to get the British to leave. Despite this, and despite realising that his wife is slowly being enamoured by his friend's charms, Nikhilesh allows Sandip to stay in his house. And by the time Bimala is apprised of Sandip's true colours, it is too late, in more ways than one.
The greatest strength of Ghare Baire is its story. The biggest weakness of the film is the execution of that same story. While Tagore weaves a beautiful tale of love, companionship, deceit and freedom (in the most wholesome sense of the term) against the backdrop of the nationalist movement after Lord Curzon's partition of Bengal, Ray stretches the story too thin with unconvincing portrayals of its trio of characters. The film is held together by nothing other than over two hours of dialogue, the camera seems too lazy to do anything other than staying on the face of the characters delivering their lines, there's hardly any emoting, and wherever there is any, it tries to overcompensate, leading to disastrous results. More than anything else, Ghare Baire is perhaps the first film in which Ray seemed to have lost his 'grip' on his audience. It is not like he hadn't made subpar films in the past, by his own standards. But never before had he completely misread the pulse of those who would view his film. Whatever precious little that works in the film is only because of the story and the story alone.
It is painful to see frequent Ray collaborator and veteran actor Soumitra Chatterjee struggling to grasp the character of Sandip throughout the entire film — resulting in nothing short of a debacle. He simply isn't convincing enough, and not for want of trying. Chatterjee has played flawed characters in Ray's films before, but this time, his charms simply don't work. Swatilekha Sengupta is clearly a misfit in the role of Bimala — a casting error of epic proportions. To put it mildly, her acting is wooden, her face devoid of any emotion whatsoever and both in physical features (which is understandable) and in her performance (which is not), she is a far cry from Tagore's Bimala. Perhaps the only saving grace of the film, when it comes to the performances, is Victor Banerjee in the role of the reticent and mild-mannered aristocrat Nikhilesh Chowdhury. In most of his scenes, Banerjee manages to get under the skin of his character, and plays it with the right mix of cautious optimism and silent despair. You can't help but feel for him in that one scene where Bimala realises her mistake, breaks down and apologises to him, and he simply embraces his wife by saying, "It's not your fault — for the last 10 years, I am the only man whose face you've seen."
Ghare Baire remains that rare Satyajit Ray film which is not just weak, but is also a tragic loss of opportunity. What could have been a wonderful adaptation turns out to be an underwhelming coming together of the greatest mind in Indian literature and the brightest gem of Indian cinema.
Bhaskar Chattopadhyay is an author and translator. His translations include 14: Stories That Inspired Satyajit Ray, and his original works include the mystery novels Patang, Penumbra and Here Falls The Shadow.
India
Unity in diversity is the fundamental ethos of Indian culture, land and people but the education system seems to be heading in the opposite direction
Entertainment
Lupin exploded out of the gate, becoming a global phenomenon instantly and eventually Netflix's most-streamed non-English-language original.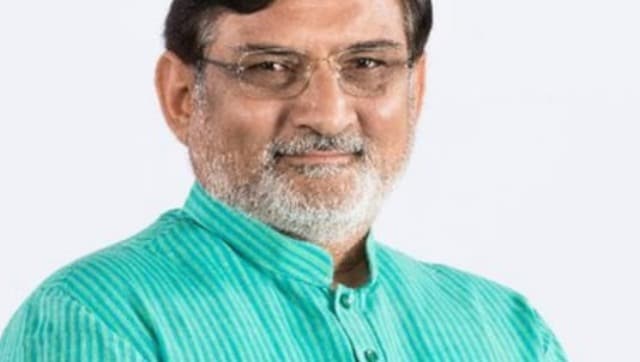 India
In the cross-currents of development and a dark agenda floats Lakshadweep's future. Its moment to choose has come