Getting 'kitty' with it! A new 'Garfield' animated movie is in the works
A new animated film on everyone's favourite lazy, lasagna-loving cat Garfield is in the works
Los Angeles: Alcon Entertainment has picked up the rights to produce an animated adaptation of the classic Garfield comic strip.
Alcon acquired the rights from Garfield creator Jim Davis, who will serve as an executive producer, reports hollywoodreporter.com.
The company's goal is to turn the strip-turned-brand into a franchise of computer-generated (CG) animated films.
Garfield debuted in 1978, becoming a sensation in the 1980s as the strip took over best-seller lists in the form of collected books. Merchandising and cartoon specials followed.
The character already hit the big-screen in the form of two live-action/CGI hybrids (2004's Garfield: The Movie and 2006's Garfield: A Tail of Two Kitties) that featured Bill Murray as the voice of the cat.
The story revolves around a fat, lazy, lasagna-loving cat who never hides his contempt for his put-upon owner, Jon Arbuckle, and fellow pet Odie, a dim-witted dog.
Entertainment
On the Rocks, which is scheduled to release on Apple TV Plus on 23 October, is "a portrait of New York at its finest."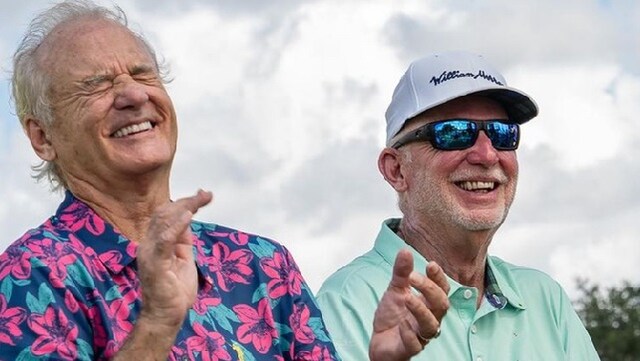 Entertainment
Ed Murray's family did not share the cause of his death.
Entertainment
Disney's The Jungle Book, starring 12-year-old Indian-American Neel Sethi as Mowgli, has a special treat in store for Indian fans