George RR Martin on why none of his upcoming projects will be as successful as Game of Thrones
George RR Martin said nobody ever anticipated the show, Game of Thrones, based on his book series A Song of Fire and Ice, would become such a phenomenon.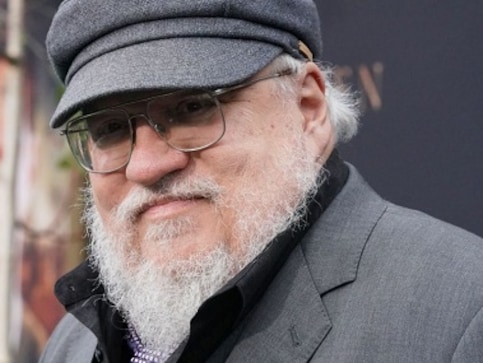 George RR Martin believes none of his upcoming projects, which include three spin-offs to Game of Thrones, can recreate the success of the recently-concluded HBO epic fantasy drama.
During an appearance on the Maltin on Movies podcast, co-hosted by film critic Leonard Maltin and his daughter, Jessie Maltin, the author said nobody ever anticipated the show, based on his book series A Song of Fire and Ice, would become such a phenomenon.
Check out the podcast announcement here:
"The scale of Game of Thrones' success has — reaching all over the world and invading the culture to (such an extent) — it's not something anyone could ever anticipate, not something I expect to ever experience again (sic)," said Martin.
He said when he first started screenwriting in the early 1990s, his then-agent recommended him 'Adventures in the Screen Trade' by William Goldman, in which one of the central maxims is "Nobody knows anything".
Looking back the writer said, Goldman was right as no one can predict what will interest the audience.
"My experience with Game of Thrones just confirms that Goldman had it right: Nobody knows anything. Don't let anyone tell you what's produce-able, not produce-able," he added.
After the final season of the show started airing in April, some disappointed fans stormed the social media criticising the makers of creating the season in a hurry. Some of them even signed a petition to remake the last season which got over 1.6 million signatures.
Commenting on fans' outrage, Martin said the Internet is 'toxic'.
"The Internet is toxic in a way that old fanzine culture and fandoms — comics fans, science fiction fans — in those days, was not. There were disagreements. There were feuds, but nothing like the madness that you see on the internet," Martin said.
(With inputs from agencies)
also read
Entertainment
Siddiqui revealed, "Yes, I do, but when I go abroad, I can have conversations with women for three-four hours in English. You see, those people don't judge."
Entertainment
Commenting on the success of their movie, Denzil Dias, VP and Managing Director – India Theatrical at Warner Bros Discovery, said, "The Fast and Furious franchise has always stood the test of time. Audiences have always showered every installment with immense love, but Fast X is special."
Entertainment
The women in both Dahaad and Kathal operate in different genres, but seem to occupy the similarly flawed worlds. It adds nuance to the way we contemplate our socio-political problems