George Floyd death: Nick Jonas joins Black Lives Matter movement, calls out 'systemic racism, bigotry'
Nick Jonas has extended his support to Black Lives Matter movement, writes the reality of the inequalities in this country, and around the world, are glaring in an Instagram post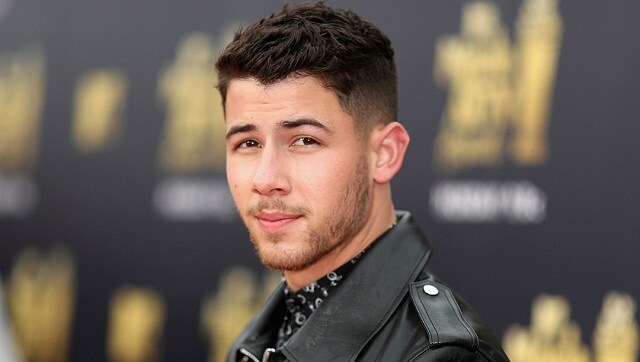 Calling out, racism, bigotry, and exclusion, singer Nick Jonas on Thursday said "the time to take action is NOW" and revealed that he and his wife actor Priyanka Chopra Jonas have donated to organisations working for equal rights in the United States.
As the Black Lives Matter protests continue, following the demise of African-American man George Floyd, Jonas expressed in an Instagram post that he and his Priyanka have "heavy hearts."
"@priyankachopra and I have heavy hearts ... The reality of the inequalities in this country, and around the world, are glaring. Systemic racism, bigotry and exclusion has gone on for far too long, and remaining silent not only reinforces it, but it allows it to continue," the Sucker singer wrote in the caption.
"The time to take action is NOW. It's no longer enough to say "I'm not racist". We must all do the work to be ANTI racist and stand with the black community," he added.
Nick's caption further revealed that the celebrity couple has donated to two different organisations - Equal Justice Initiative and ACLU (American Civil Liberties Union).
Check out the post here
Across the country, people have been protesting against police brutality, specifically against the black community, in the wake of a shocking video that shows Floyd, an African-American man, being taken into custody in Minneapolis by a white officer.
On 25 May, the 46-year old Floyd, died in police custody after a police officer, Derek Chauvin, knelt on his neck for at least eight minutes. His death has sparked a series of protests across the US. Chauvin has been charged with second-degree murder by a Minnesota court.
World
US president Joe Biden laid the blame for the Buffalo incident and others not just on 'wackos' who commit hate crimes, but also those who 'fill their brains with false ideas'
First Cricket News
Cricket South Africa has withdrawn its disciplinary charges, including charges of racism, against Proteas coach Mark Boucher during a hearing, confirmed the body on Tuesday.
World
Thousands of fish and chip shops in Britain — considered to most famous culinary institution of the country — face closure as they struggle with rising prices of cooking oil and fish, owing to the Russia-Ukraine war