Genderlessly yours: MTV Splitsvilla contestant Gaurav Arora transforms into Gauri
Splitsvilla 8 contestant Gaurav Arora, who had admitted to being a bisexual on the reality show, has undergone a transformation into Gauri Arora.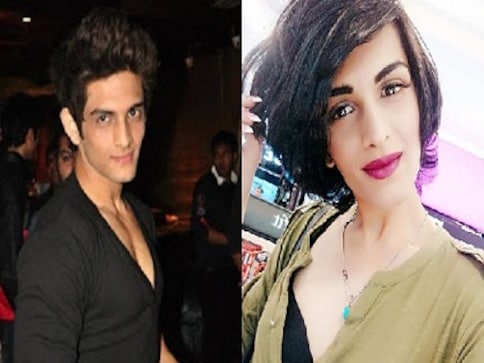 This will come as news to those who were crushing on Gaurav Arora — the good-looking, soft-natured contestant in the eighth season of Splitsvilla.
Arora, who had admitted to being a bisexual on the reality show, has now undergone a transformation to become Gauri Arora.
With a short bob, enhanced cheekbones, fuller lips and dressed in women's outfits, the model-actor is living as a woman. Arora also has an Instagram account by the name of Gauri Arora where he has posted several pictures of himself, dressed as a woman.
One of Arora's posts reads:
"You don't owe people the person you used to be. You don't have to talk to people who are speaking to the old you. If they want to drag (the) old you out, and you've already left that person behind, they don't get to talk to you. When you've gone from weakness to strength, you don't owe a show of your former self to someone who just can't wrap their head around your change."
Looks like Arora has found his true self in his Gauri avatar. You go, girl!
Entertainment
Family-friendly stories like Pet Puraan, 777 Charlie and Mughizh are proof that the pet story is going to become a mainstay of Indian films and TV in the years ahead.
Arts & Culture
Actor Maulik Pancholy talks about being shortlisted for the Neev Book Awards, his anti-bullying work, and adapting his debut novel as a television show for HBO Max.
News & Analysis
While the performance of the TV is impressive, I wonder if many would be willing to spend close to Rs 30,000 on a 32-inch TV.