Game of Thrones season 8 finale preview: Daenerys comes face-to-face with the consequences of her action
The final episode of Game of Thrones will see Dany and her troops at Kings Landing.
Disclaimer: This article contains major spoilers from Game of Thrones season 8 episode 5
For our full coverage on Game of Thrones season 8, click here.
HBO has unveiled the preview of the final episode of Game of Thrones, and it shows the aftermath of the Daenerys' deadly attack of King's Landing.
Before Dany's trusted aide Missandei was beheaded by the Mountain, her last words were "Dracarys". The penultimate episode saw Daenerys take matters into her own hands, as she commanded Drogon to unleash his dragon flame upon the thousands of innocent civilians.
The 37-odd-second-long preview captures Dany looking over Kings Landing burnt to its last brick.
Dany also comes face-to-face with the few survivors of Dany's devastating act — Jon Snow, Arya Stark, Ser Davos, the Dothraki and the Unsullied.
Tyrion Lannister, who had earlier confessed to Dany about Varys' betrayal of the Queen, soon realises that she would not even flinch an eyebrow before mercilessly murdering masses, if it meant defeating Cersei and claiming the Iron Throne. In an attempt to save millions of lives, Tyrion betrays his Queen, frees his captive brother Jaime and instructs him to ring the bells of Kings Landing in surrender so the city need not be attacked.
Tyrion will also confront his Queen for the first time after the act of betrayal in the final episode.
Watch the preview here.
Find latest and upcoming tech gadgets online on Tech2 Gadgets. Get technology news, gadgets reviews & ratings. Popular gadgets including laptop, tablet and mobile specifications, features, prices, comparison.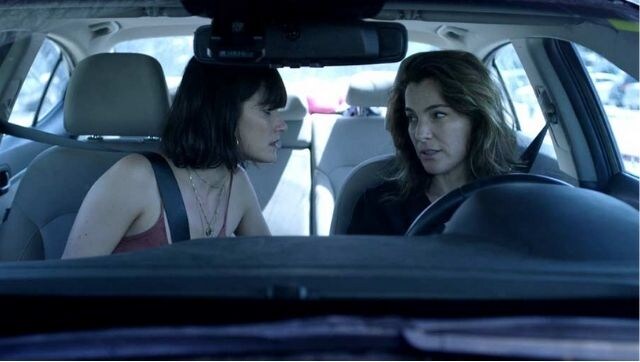 Entertainment
As a psychological drama, Losing Alice feels too self-conscious to be enjoyable or even provocative
Entertainment
Tribhanga is the kind of film that'll probably sensitise children towards their mothers, so that they don't expect their mothers to be superhumans all the time.
Entertainment
The Dig's cast dissects the making of the historical drama and how director #SimonStone kept the actors "very unrehearsed, very free, very spontaneous."