Game of Thrones season 8 episode 6: Best memes from series finale include Bran, Brienne, Samwell and Arya
Some of the best memes from Game of Thrones season finale involve Bran Stark.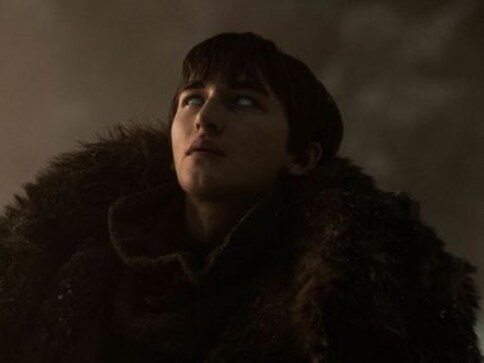 For our full coverage of Game of Thrones season 8, click here.

Disclaimer: This article contains major spoilers from Game of Thrones season 8 finale.

The finale episode of Game of Thrones has released, and with it has released a bevy of memes surrounding the epic sixth and final episode.
While the reactions to the episode have been divisive, there is no doubt that the events of the finale has had a profound impact on the Game of Thrones fandom, who have been invested in the show for nearly a decade.
Over its 73-episode-long run, viewers have placed their bids on the top contenders for the Iron Throne. When it was revealed that Ned Stark's bastard Jon Snow is actually Lyanna Stark and Rhaegar Targaryen's son, Aegon Targaryen, fans speculated that it would be Jon who finally ascends the Iron Throne.
Bran Stark
Now that Bran Stark is finally crowned the King of the Six Kingdoms, Twitterati are churning out hilarious memes questioning whether he knew all along if he would sit on the throne.
Brienne of Tarth In a scene in the finale, Brienne fills in the pages of the Kingsguard's book, with the details of Jaime's deeds. The netizens have speculated if the book was the infamous The Burn Book from Mean Girls.
Arya Stark Arya Stark leaving to explore west of Westeros has also churned out some funny memes
Samwell Tarly Samwell Tarly's suggestion of a democratic election of the ruler of the Six Kingdoms was not well received by his medieval compatriots.
Entertainment
The actor shared the pictures of the posters too, which have been used by the Congress party for their movement against corruption in Karnataka by the ruling party.
Entertainment
Raju Srivastava's character Gajodhar bhaiya became a household name. The stand-up comic was also famous for his style of dialogue delivery that left everyone in splits. 
Arts & Culture
Social entrepreneur Shefali Khanna launches a new experiential space for creators, musicians, and artisans; the workspace-cum-studio is a uniquely curated space that aims at creating a conducive environment for nurturing art and craft.