Game of Thrones season 8 episode 2: Twitter is ecstatic about Jaime Lannister knighting Brienne of Tarth
Just as Game of Thrones season 8 episode 2 came to an end, Twitter was already talking about Jaime knighting Brienne of Tarth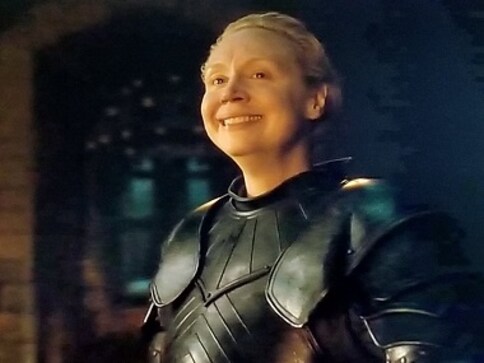 Just as Game of Thrones season 8 episode 2 came to an end, Twitter was already talking about Jaime knighting Brienne of Tarth in the last few scenes of the episode. It was an emotional one, that saw Tyrion Lannister, Tormund Giantsbane — who wasn't leaving any opportunity to hit on "the big lady" aka Brienne — Jamie Lannister, Ser Davos, Podrick and Jorah Mormont huddled near the fire in a room in Wintefell, knowing fully well that the Army of the Dead are marching toward the North, and would reach their doorstep in merely a couple of hours.
Acknowledging that this may be their last night alive, Tyrion has a kind word to say about everyone in the room. He reminds them that they all fought against the Starks at some point in their lives and yet they were here in Winterfell right now, fighting alongside each other. He drunkenly calls Brienne, "Ser" and then takes his word back. When Tormund asks him why, Brienne tells him a woman cannot be a knight due to tradition. To this, Tormund says, "F*** tradtion." Jaime catches on and reminds everyone that an existing Knight can appoint a new one. He then goes on to knight Brienne.
Here are some of the most interesting reactions to this scene in Game of Thrones season 8 episode 2:
Entertainment
Nivin's transformation from a good-for-nothing to a political animal is quite astounding. He moves through the plot like a untamed animal in a thick forest. You never know which way it will go.
Entertainment
According to a report, the singer fell from a building staircase. He cracked his ribs, broke his elbow, and also hurt his head.
Arts & Culture
One of India's first couturiers celebrates 50 years of being in the business.