Game of Thrones season 8 episode 2: Twitter is ecstatic about Jaime Lannister knighting Brienne of Tarth
Just as Game of Thrones season 8 episode 2 came to an end, Twitter was already talking about Jaime knighting Brienne of Tarth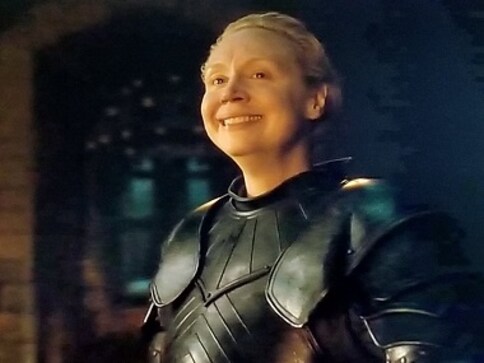 Just as Game of Thrones season 8 episode 2 came to an end, Twitter was already talking about Jaime knighting Brienne of Tarth in the last few scenes of the episode. It was an emotional one, that saw Tyrion Lannister, Tormund Giantsbane — who wasn't leaving any opportunity to hit on "the big lady" aka Brienne — Jamie Lannister, Ser Davos, Podrick and Jorah Mormont huddled near the fire in a room in Wintefell, knowing fully well that the Army of the Dead are marching toward the North, and would reach their doorstep in merely a couple of hours.
Acknowledging that this may be their last night alive, Tyrion has a kind word to say about everyone in the room. He reminds them that they all fought against the Starks at some point in their lives and yet they were here in Winterfell right now, fighting alongside each other. He drunkenly calls Brienne, "Ser" and then takes his word back. When Tormund asks him why, Brienne tells him a woman cannot be a knight due to tradition. To this, Tormund says, "F*** tradtion." Jaime catches on and reminds everyone that an existing Knight can appoint a new one. He then goes on to knight Brienne.
Here are some of the most interesting reactions to this scene in Game of Thrones season 8 episode 2:
Tormund when he sees Jamie chatting up Brienne#GameofThrones pic.twitter.com/4694sYBZJI

— Bilal (@BilzZ22) April 22, 2019
Me watching Brienne getting knighted pic.twitter.com/13tdGdWOfE — Victoria Aveyard (@VictoriaAveyard) April 22, 2019
Jaime: Rise, Sir Brienne of Tarth.
Anyone with a soul:
Me:
#GamefThrones pic.twitter.com/ei92j4vAcO

— A-Dub (@torcmatrix) April 22, 2019
LOOK HOW HAPPY BRIENNE IS AFTER BECOMING A KNIGHT SHE DESERVES THIS SO MUCH #GAMEOFTHRONES pic.twitter.com/mZYpd0aOUB — GOT SPOILERS (@emiliacIarked) April 22, 2019
Brienne getting knighted like #GameofThrones pic.twitter.com/iZwkQefXoR

— Dylan Wilson (@dankdwilly) April 22, 2019
Let's remember this moment. In the name of the warrior, I charge you to be brave. In the name of the father, I charge you to be just. In the name of the mother, I charge you to defend the innocent. Arise, Brienne of Tarth, A knight of the seven kingdoms.#GameOfThrones pic.twitter.com/cQVgO1iiVp — Aylin (@aylinn_chang) April 22, 2019
Get a man that thinks of you the same way Tormund always thinks of Brienne #GameOfThrones pic.twitter.com/Vi1P2liH6A

— Half Grodd Half Shark (@ThiccGrodd) April 22, 2019
First ever appearance of a full-on smile by Lady Brienne of Tarth. So, we know the end is near.#GameofThrones pic.twitter.com/MEvk74pDuO — BrooklynDad_Defiant! (@mmpadellan) April 22, 2019
#GameofThrones
"Brienne of Tarth, Knight of the Seven Kingdoms"
Me: pic.twitter.com/vfpkX9JJpP

— Jessica Haddix (@JessicaHaddix) April 22, 2019
The Tormund-Brienne-Jaime love triangle is the comedic relief we need but not the comedic relief we deserve #GameofThrones pic.twitter.com/1HkKVtu4Ac — Megan without an H (@WithoutMegan) April 22, 2019
#GameofThrones
Thoughts (emojis)

Bran
Sansa
Arya & Gendry
Dany Daenerys
Jamie & Brienne ⚔️
Tyrion
John Snow Aegon Targaryen
Theon ️
Tormund #ForTheThrone

The best scene... pic.twitter.com/dU3tCw7hDE

— RohiniShiv (@rohinie_shiv) April 22, 2019
Find latest and upcoming tech gadgets online on Tech2 Gadgets. Get technology news, gadgets reviews & ratings. Popular gadgets including laptop, tablet and mobile specifications, features, prices, comparison.
Entertainment
Lena Dunham says she is opening up about her coronavirus diagnosis now because of the "carelessness with which people in the US are treating social distancing."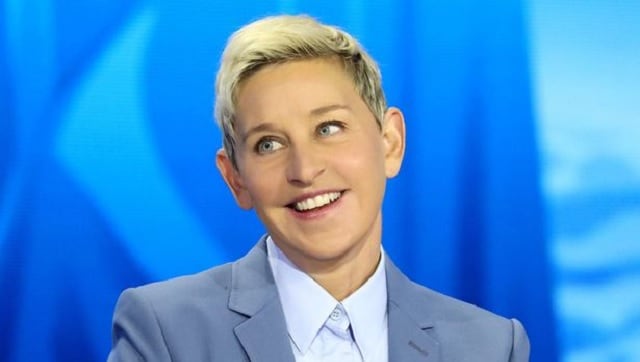 Entertainment
Ellen DeGeneres' apology and the investigation by Warner Bros followed a report in which one current and 10 former employees complained about issues, including being fired after taking medical or bereavement leave
Entertainment
Luca revolves around a young boy living on the Italian Riviera, who shares adventures with his newfound best friend.