Game of Thrones finale draws staggering 19.3 mn views in US, show sets new record for HBO
HBO said the record number of viewers was across all platforms -- HBO, HBO Go, and HBO NOW -- and exceeded the previous series high of 18.4 million viewers set last week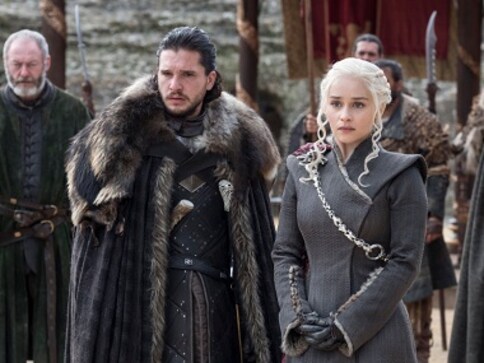 After eight epic years, 47 Emmys, Game of Thrones bid goodbye on 20 May to devotees worldwide of one of the most popular shows in television history. The finale of Game of Thrones drew a staggering 19.3 million viewers in the US Sunday evening, cementing the fantasy epic's status as the most watched television series in HBO history. The streaming service said the record number of viewers was across all platforms -- HBO, HBO Go, and HBO NOW -- and exceeded the previous series high of 18.4 million viewers set last week.
"Season 8 of Game of Thrones is averaging 44.2 million viewers per episode in gross audience, an increase of more than 10 million viewers when compared to season 7," HBO said in a statement to Agence France-Presse.
"In addition, the episode scored the most-watched single telecast record on HBO ever, with 13.6 million viewers for the 9:00 p.m. airing," it added. The previous record for a single telecast in HBO history is 13.4 million which was held by the season four premiere of The Sopranos in 2002.
The record for the most-watched US television show is still held by the Korean War comedy MASH, which attracted nearly 106 million viewers for the final episode in 1983.
Entertainment
Other updates include Audible announcing the release date of Neil Gaiman's The Sandman: Act II as 22 September
Entertainment
Noted voiceover artiste Harish Bhimani also contributed Rs 5 lakh to help the artistes in need, Sanskar Bharati said.
Entertainment
"It was a really good thing for my brain that I wasn't playing a character going through troubled transitions or experiencing self-loathing or other complicated things I've tried to put out on screen," says Juno Temple on playing Keeley Jones in Ted Lasso season 2.