Game of Thrones bingo: A quick, easy way to keep track of the dearly departed
Three episodes into Game of Thrones' season 7 and the death count is beginning to pile up!
(Spoilers ahead.)
The very first episode — Dragonstone — saw Arya poison an entire bunch of Freys, sending them the way of their querulous, back-stabbing patriarch.
And then, in episode two (Stormborn), Daenerys lost two of her allies in one fell swoop (aka Euron Greyjoy). Yara Greyjoy lives on in the custody of her uncle, but for Ellaria Sand and her daughters, it was a different story. The two older Sand Snakes — Obara and Nymeria — were killed in battle. But poor Tyene had to bear the brunt of Cersei's thirst for vengeance. She was killed with a poisoned kiss, just like her mother did with Myrcella — and Ellaria and Tyene were left chained in the dungeons of the Red Keep, with only a painful death to look forward to. By the end of episode three — The Queen's Justice — another fan favourite had passed out of the annals of GoT: Lady Olenna Tyrell.
The body count so far doesn't begin to match up to season 6 of course (how many died in just that Sept of Baelor blast, again?), but with four more episodes to go, we say there's plenty of time to catch up.
Now we know it can get difficult to keep track of who's dead and who's still living on Game of Thrones, so we put together this Bingo sheet just for you. Print it out, tack it on your wall, and every time a character dies, cross them off the sheet. Who do you think will end up on the losing side in Game of Thrones Season 7 Episode 4 (Spoils of War)?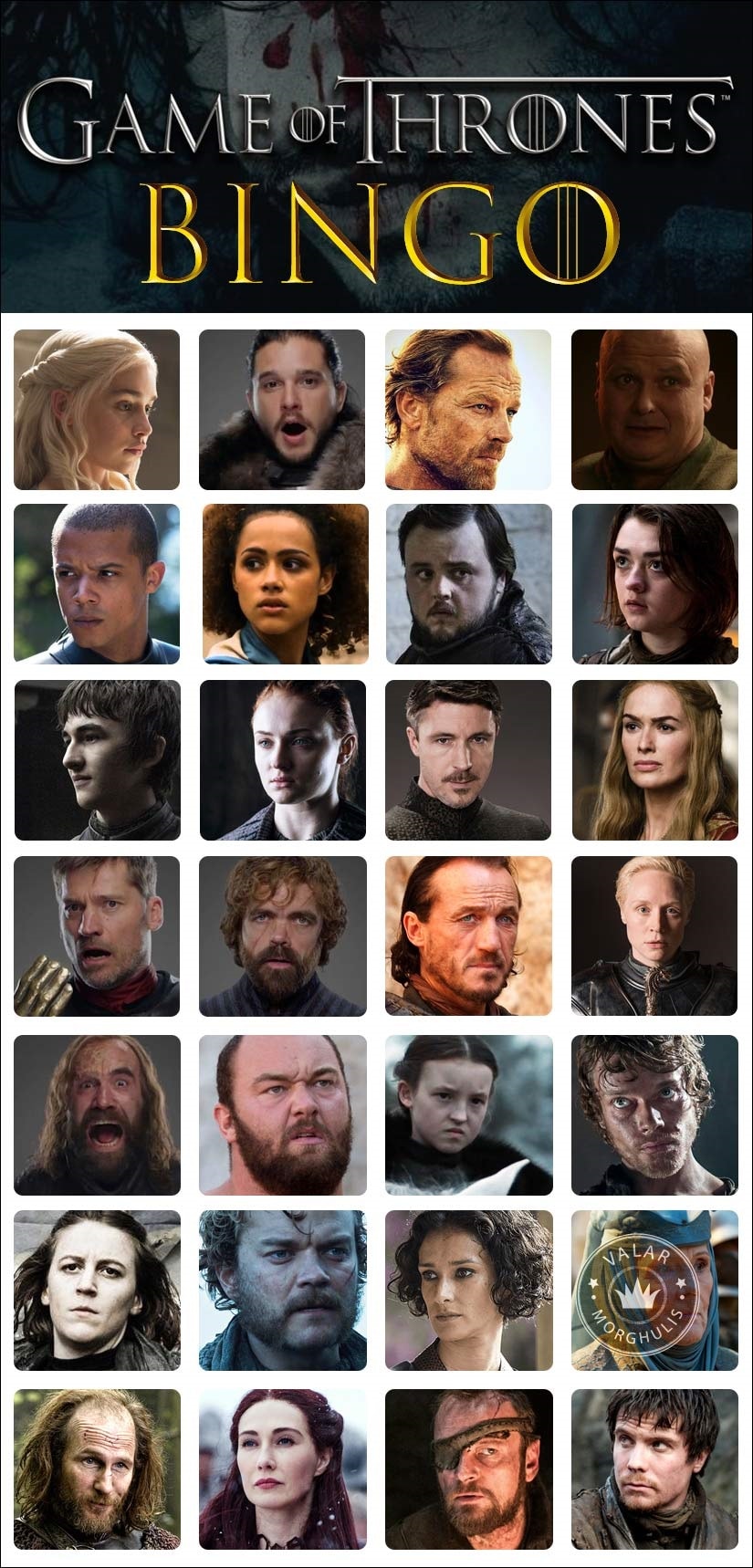 Valar Morghulis!
Updated Date: Aug 06, 2017 17:55:44 IST