Game of Thrones actor Kit Harington to marry his co-star Rose Leslie on 23 June in Scotland
While Kit Harington essays the role of Jon Snow in HBO's Game of Thrones, Rose Leslie appeared in season 2 as the wildling named Ygritte.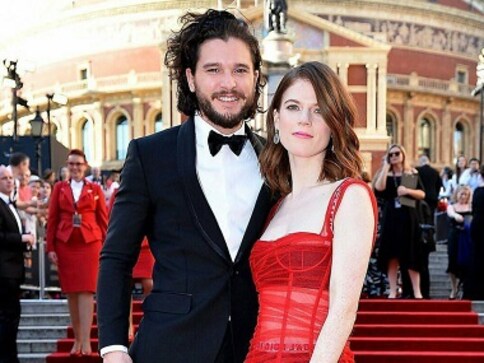 Actor Kit Harington will be getting married to his Game of Thrones co-star Rose Leslie on 23 June.
The couple met on the fantasy show in 2012, where they played on-screen lovers — Jon Snow and Ygritte. Their engagement was announced in September 2017.
A 23 June date has been posted at the Huntly registration office in Aberdeenshire. The actress's father, councillor Seb Leslie, owns a castle in his West Garioch constituency, reports bbc.com.
They will exchange vows in the north east of Scotland.
Leslie left the cast two years after they met, while Harington became one of the show's biggest stars — appearing in every series of the popular TV drama.
Harington earlier told L'Uomo Vogue that it was "easy" to fall in love with Leslie.
He said his best ever memories of the show were the three weeks in Iceland when they filmed the second season in 2012.
"Because the country is beautiful, because the Northern Lights are magical, and because it was there that I fell in love," he said.
Entertainment
Trying really hard to make every image seem cool may guarantee Gunpowder Milkshake a long Twitter afterlife through GIFs and screenshots, it does not make for particularly savvy or sophisticated cinema.
Entertainment
Nicolas Cage said he is excited for The Old Way, adding "to find new ground to play at 57 is indeed galvanising"
Entertainment
"And whilst there is deep sadness, I'm filled with gratitude and love," Hugh Jackman said while breaking the news of his father's death.