Game of Thrones 8, Stranger Things 3, Big Little Lies 2, Rick and Morty 4: Most anticipated shows of 2018
Here's a look at some of the best new and returning TV shows of 2019.
Remember back in the day, when year-end holidays meant not having anything interesting to watch on television other than sappy Hallmark movies, F.R.I.E.N.D.S., Seinfeld or The Office.
Fast forward to 2018. Between binge-watching The Marvelous Mrs. Maisel, You, and Bandersnatch (all of which released around the usual holiday season) and binge-eating junk, you'd be forgiven for not realising that we were already into 2019. And unlike most of us who returned to work on 2 January or later, Netflix was back at work making us lazy happy on the first day of the new year, with the third season of A Series of Unfortunate Events. And in case you aren't a fan of dark comedy and deadpan humour where children lead miserable lives in a fantastically macabre adult world, and instead preferred to kickstart your new year with yet another attempt at detoxing/decluttering your life, there's also Tidying Up with Marie Kondo which released the same day.
But if the upcoming 2019 TV calendar - which looks terrific - is anything to go by, we're happy to let the TV and streaming overlords decide how we'll be spending most weeknights, weekends, and holidays this year.
Here's a look at some of the best new and returning TV shows of 2019:
True Detective season 3 - premieres 13 January
From the sordid-yet-gripping, wonderfully-acted and sometimes beautifully written first season to the messier-than-runny-mascara second season, True Detective has thus far managed to oscillate more wildly than a haunted pendulum clock in a horror movie.
After a gap of 3.5 years, the anthology series is back with its third season - the fact that it stars Mahershala Ali and that series creator Nic Pizzolatto has written most of the episodes and directed some, gives us hope. Fingers crossed for this one.
Deadly Class - premieres 16 January 
Based on Rick Remender's comic book series of the same name, Deadly Class is created by the Russo brothers (who directed Captain America: Winter Soldier and last year's Avengers: Infinity War) and stars Lana Condor as well as Benedict Wong (Doctor Strange, Avengers: Infinity War) as the headmaster of King's Dominion - a secret high school that trains children from crime families across the globe to become the next generation of assassins. The gifted/privileged/ignored student vibe in the trailer makes the show look like Harry Potter meets Gossip Girl meets random Marvel superhero show. Nonetheless, it looks interesting and fun, so we're game.
Carmen Sandiego - releases on Netflix 18 January
Whether or not you were a fan of this "edutainment" franchise growing up, Netflix's trailer of Carmen Sandiego proves that '80s and '90s pop culture is alive and thriving in 2019.
Jane the Virgin's Gina Rodriguez voices the eponymous criminal mastermind on the show that's attempting to answer the question "WHO is Carmen Sandiego?" besides the popular refrain "Where in the world is Carmen Sandiego?" from the famous video games based on the franchise. A-still-boyish-sounding Finn Wolfhard voices Carmen's behind-the-scenes geeky partner named Player.
An animated series about a stylish modern-day Robin Hood type criminal mastermind who's female and Hispanic, is just what we need in 2019.
Black Monday - premieres 20 January
Don Cheadle stars as "Black Jesus" in this Showtime series produced by Seth Rogen and Evan Goldberg about the 1987 Wall Street stock market crash and a number of ludicrous (and fictional) events surrounding it. Well, actually, Cheadle plays Maurice Monroe - a Wall Street hot-shot who refers to himself as "Black Jesus" - in this The Wolf of Wall Street meets Seth Rogen show. Regina Hall and Andrew Rannells also star.
The show is being described as "taking us back to October 19, 1987 - aka Black Monday, the worst stock market crash in Wall Street history. To this day, no one knows who caused it, until now. It's the story of how a group of outsiders took on the blue-blood, old-boys club of Wall Street and ended up crashing the world's largest financial system, a Lamborghini limousine, Don Henley's birthday party and the glass ceiling." I'd watch it just for that last bit.
Conversations With A Killer: The Ted Bundy Tapes - releases on Netflix 24 January
Zac Efron stars as Ted Bundy in the upcoming Joe Berlinger movie Extremely Wicked, Shockingly Evil and Vile, but before the movie debuts at Sundance, Netflix will release a true-crime docu-series by the Emmy-winning Berlinger called Conversations With A Killer: The Ted Bundy Tapes featuring never-before-heard interviews with the infamously "good-looking" serial killer, while he was incarcerated.
Bundy - his psychology and the MO for his crimes (he finally confessed to 30 homicides, although the actual number is most certainly much higher) - is one of the most researched serial killers in history. He refused to plead guilty to any of his crimes and kept deflecting blame on anyone but himself - pornography, violence in the media, his abusive grandfather, his absent biological father, not knowing his true parentage - and only confessed to his crimes on the eve of his execution. This one's a must-watch for true crime fans.
I Am the Night - premieres 28 January

Wonder Woman director Patty Jenkins reunites with Chris Pine in this six-episode limited series set in the 1960s - about a disgraced journalist named Jay Singletary (Pine) who helps a young girl, abandoned by her mother, find her true identity, in order to revive his own career in the process. This inadvertently lands them in the midst of Hollywood's sordid side and possibly on the trail of the Black Dahlia killer.
For those who can't wait till Wonder Woman 1984 releases in order to drown in Chris Pine's deep blue eyes, or for those who like well-made crime dramas, I Am the Night is a must watch.
Russian Doll - releases on Netflix 1 February
Reading the description of the show - "a young woman named Nadia on her journey as the guest of honor at a seemingly inescapable party one night in New York City. She dies repeatedly while at this party and she is just trying to figure out what the hell is going on" - you might be tempted to dismiss this as a remake of Groundhog Day or Happy Death Day.
But Russian Doll (produced by Amy Poehler, Leslye Headland, and Natasha Lyonne who also stars on the show) looks like it's more than just a time-loop story. It seems more like a time loop story where the protagonist dies at what looks like a hipster birthday party + potentially fraught relationships + existential conundrum that's inevitable when living in New York. Overall, looks like fun.
The Umbrella Academy - releases on Netflix 15 February
The Umbrella Academy is a comic book series by Gerard Way and Gabriel Bá that is set in an alternate reality in which John F. Kennedy isn't assassinated, 43 superpowered infants are suddenly born at random, of which seven survive and are adopted and raised by an alien disguised as a billionaire human philanthropist called Sir Reginald Hargreeves/ The Monocle.
The Netflix series is based on the comic books, and if its ridiculously awesome premise isn't interesting enough, there's more - Ellen Page plays the lead, as one of the seven survivors. Mary J. Blige and Kate Walsh also star.
The Act - premieres 20 March
Hulu is hoping to earn its true crime cred with The Act - based on the true story of a mother suffering from Munchausen Syndrome by proxy and her relationship with her "sick" daughter. And while it might sound like the true story behind Sharp Objects, it's actually based on a horrifyingly disturbing and sad real life case chronicled in a BuzzFeed investigation (I know, I was shocked too) by Michelle Dean.
Patricia Arquette stars as the mother Dee Dee Blanchard, while Joey King (of Kissing Booth fame) plays her adult daughter Gypsy.
Killing Eve season 2 - premieres 7 April
Sandra Oh just won the Golden Globe for her role as Eve on BBC America's very, very, very well-reviewed Killing Eve. The daring and stylish chase game drama is back for its second season, right where we left off - i.e. with MI5 agent Eve invading assassin Villanelle's home and stabbing her, before Villannelle manages to escape somehow as usual.
Will the second season opening scene be something as crazy and dramatic as season one, when Jodie Comer's Villanelle deliberately toppled the little girl's ice cream bowl onto her shirt? Hopefully yes (fingers crossed).
Game of Thrones season 8 - 14 April
Pfft, as if you haven't been waiting for this since season seven ended. Let's move on already.
90 days, 23 hours, 55 min, 27 seconds pic.twitter.com/ZxaPAmwf36

— HBO (@HBO) January 14, 2019
Veep season 7 (final season) - premieres sometime this spring
After six seasons of arguably the best comedy involving unlikeable people since Seinfeld, Veep will sadly end its run this year. We last left Selina Meyer and her associates/opponents on a path of self-discovery...okay who are we kidding. The last we saw them, Selina and Jonah 'not even his mom's favourite Jonah' Ryan are both running for President...which should go quite well, said no-one ever.
When Veep first started its run nearly seven years ago, it was funny and satirical and audacious. It still is all of that - the only difference is that back then, we were naive enough to believe that inefficient Presidents, corrupt and impotent administrations, and a clusterf**k of a presidency was something that only happened on TV and in movies. Ah, good times.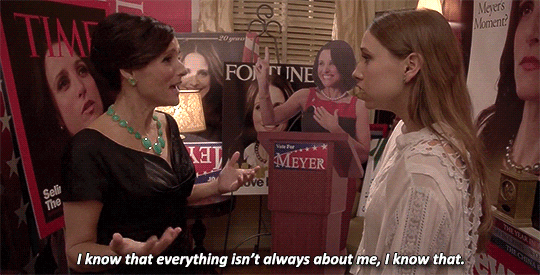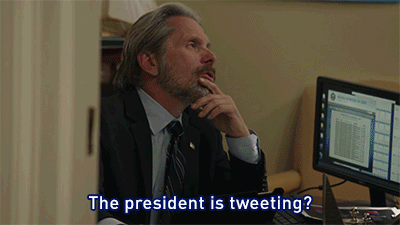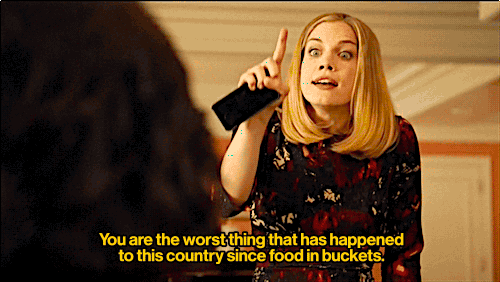 Homeland season 8 (final season) - premieres sometime in June
We've come a long way from Brody and his POW-turned-terrorist-turned-Carrie's-love-interest-turned-martyr days. Claire Danes and Mandy Patinkin will return one last time as Carrie Mathison and Saul Berenson, using their wits, their background and experience as CIA intelligence agents, and Carrie's bipolar disorder to defeat terrorists and criminals in general.
Homeland's season 8 will involve a plot possibly set in Afghanistan. It's always good to see what a consistently impressive show will do as its swansong.
Stranger Things season 3 - releases on Netflix 4 July
Let's face it - nothing we add here is going to be something you haven't already seen/heard/read about in your obsessive need to know all things Stranger Things. Well, can't blame ya. The gang's back in Hawkins in less than six months. There better be some serious #Jopper lovin' going on this season.
New shows without fixed dates:
Veronica Mars revival: Nothing, I mean nothing, has me more excited about television in 2019 than Hulu's eight-episode revival of the brilliant Rob Thomas created, Kristen Bell starring noir detective show from the aughts. And because I'm a greedy millennial, I want more — because three kickass seasons of the show, one okay-ish Veronica Mars crowdfunded movie, and two pretty good Veronica Mars mystery books will never be enough.
What We Do in the Shadows: Nobody can inject humour into a situation or a character quite like Taika Waititi can - whether it's the way he directs a big budget Marvel superhero movie like Thor: Ragnarok or a coming-of-age Kiwi movie like Hunt for the Wilderpeople. Or the way he played stone-alien Korg in Ragnarok. Add Jemaine Clement (Legion) to the 'Waititi irreverent humour' mix and what we got was a mini-masterpiece in 2015 called What We Do in the Shadows - a horror-comedy mockumentary about four vampires living in Wellington, New Zealand.
Waititi is also directing episodes of the Disney space opera series The Mandalorian. Set in the Star Wars universe, the series will take place between the events of Return of the Jedi and The Force Awakens. Jon Favreau will write and produce the series, and Pedro Pascal (GoT, Narcos) and Nick Nolte will star.
Twilight Zone reboot: Jordan Peele is a busy man - Us (a follow up to Get Out, directed, written and produced by Peele) releases this year, he's voicing the Bunny in Toy Story 4 which comes out later in the year, along with three other television projects. All of these are besides the reboot of The Twilight Zone (TTZ) that Peele is producing and narrating.
Set to premiere in 2019, this will be TTZ's third adaptation since it first aired in 1959. Adam Scott, Steven Yeun, Allison Tolman, Kumail Nanjiani, John Cho, Greg Kinnear, and Jacob Tremblay are all set to guest star.
If you're missing Downton Abbey (even though the long-awaited movie based on the show is set to release later this year), Julian Fellowes has you covered. Fellowes is back with another look at the snob society privileged in The Gilded Age. The series is set in America during the Gilded Age - i.e. the 1880s in New York City.
Set in a completely different time period is Devs, an Alex Garland-written and directed limited series about a computer engineer who investigates the mysterious disappearance of her boyfriend. The series will star Nick Offerman and Sonoya Mizuno.
Literary adaptations in 2019
There are a lot of literary adaptations in the pipeline this year - Alan Moore's Cold War era masterpiece Watchmen is getting a 2019 treatment (it's going to be created by Damon Lindelof of The Leftovers). Barry Jenkins is adapting Colson Whitehead's Man Booker nominated The Underground Railroad.
George Clooney is producing and starring in an adaptation of Joseph Heller's classic Catch-22, while genius and human ray of sunshine Lin-Manuel Miranda will star with James McAvoy in the Philip Pullman adaptation of His Dark Materials.
The New York Times' popular and long-running series Modern Love is getting the television treatment with an anthology web series on Amazon - the cast will include Anne Hathaway, Tina Fey, Andy Garcia and Dev Patel, among many other notable actors.
David Tennant and Michael Sheen will star in Good Omens - an adaptation of the Neil Gaiman/Terry Pratchett novel.
True crime enthusiasts have plenty to look forward to as well - besides Netflix's continued representation of the genre and Hulu getting into the mix, there's also Ava DuVernay's The Central Park Five (that should get Trump all riled up) and HBO's The Case Against Adnan Syed.
Most exciting returning shows:
Who else can't wait for Mindhunter season 2? Set to air in the latter half of 2019 (two years after the first season released), we know that this season will focus on the FBI's Behavioural Science Unit following the Atlanta Child Murders of 1979-81. And because the series is based on true events, we also know that the ADT serviceman seen throughout season one (who's actually Dennis Rader aka the BTK Killer) will continue his killing spree.
In 2019, Big Little Lies will also return with its not-really-needed-but-we'll-watch-it-anyway season 2. We'll watch anything with Meryl Streep and Nicole Kidman in it, so.
Rick and Morty will hopefully be back for its fourth season, which is set to air in "late 2019." Since season 3 ended in October 2017, we've only had the 'Oh Mama' music video to satiate our Rick fix. Well, that, and endless re-runs of the first three seasons on Netflix.
Orange is the New Black (OITNB), Mr. Robot, Jane the Virgin, Elementary, and iZombie return later in the year for their final seasons. I suppose Santa Clarita Diet can be termed as a possible alternative to iZombie, but what am I going to do without Mr. Robot? While I'm really glad that Rami Malek has moved on to potentially Oscar-winning roles on the big screen, I would definitely watch a spin-off with Elliot Alderson in his trademark black hood, on stage trying to get the crowd to sing a la Freddie Mercury.
And then of course there's BoJack Horseman, which will be back later in the year with season 6 — in time to soothe our souls and validate our existence.
Subscribe to Moneycontrol Pro at ₹499 for the first year. Use code PRO499. Limited period offer. *T&C apply
Entertainment
Based on author Tom Clancy's character John Clark, Without Remorse debuts on Amazon Prime on 30 April.
Entertainment
As Netflix India announces its 2021 slate, Vice-President Monika Shergill is optimistic about the I&B Ministry's guidelines for OTT platforms
Entertainment
Although light and palatable, Moxie isn't shallow. It's a primer on feminist activism for teenagers just about starting to make sense of the glaring gender inequality at home and beyond.