Gaana Rewrite reimagines sexist Bollywood lyrics in a feminist manner to promote safety in public places
Gaana Rewrite features lyrics like 'I'm not teri property' in place of 'Tu hai meri fantasy'.
In an initiative called Gaana Rewrite, the Akshara Centre invited people to participate in a competition where they could rewrite song lyrics to make them on-sexist, to show Bollywood that songs need not humiliate women.
Later, a video featuring some of the songs was compiled. The songs featured in the video are 'Ooh La La', 'Chammak Challo', 'Aao Raja', 'Gandi Baat', 'Tu Cheez Badi Hai Mast Mast' and 'Tu Mere Agal Bagal'.
The lyrics have been changed such that the misogynistic phrases are not only removed, but they are also replaced with warnings of the consequences of abuse and harassment. "Oh la la, oh la la control apni fantasy, choona na, choona na, I'm not teri property," is one such example.
These lyrics are sung by women in several locations such as a crowded bus, one on a deserted foot over-bridge, an empty train compartment, a park, an office late in the night and an empty street — all spaces where women usually find themselves being eve-teased or abused. In the process, they address several topics like victim blaming, stalking and eve-teasing.
"Aisa kyu nahi likhte?" they all ask at the end of the song. The monochrome visuals of the video combined with the confidence of the women make the video hard-hitting and relatable.
Watch the video of Gaana Rewrite here: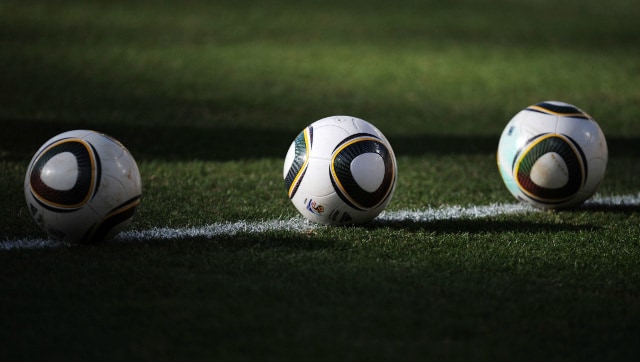 Sports
Earlier this week, 24 Venezuelan players including Atletico Madrid's Deyna Castellanos posted a statement on social media denouncing Panamanian coach Kenneth Zseremeta
Sports
Morgan's comments come in the wake of The Athletic's reporting last week detailing alleged sexual misconduct by former National Women's Soccer League (NWSL) coach Paul Riley, spanning multiple teams and leagues since 2010.
Sports
Star striker Lisa De Vanna, who earned 150 caps for Australia before her retirement last month, said she was regularly subject to predatory behaviour early in her career.