Fukrey Returns: Richa Chadha on her 'Bholi Punjaban' avatar, doing comedy and Ali Fazal
'Bholi Punjaban is very angry and very mean' — this is how actress Richa Chadha describes her new avatar in Fukrey Returns, sequel to the 2013 sleeper hit Fukrey.
'Bholi Punjaban is very angry and very mean' — this is how actress Richa Chadha describes her new avatar in Fukrey Returns, sequel to the 2013 sleeper hit Fukrey.
The character of Bholi Punjaban, which provided instant fame to the actress, is all set for a return and the twinkle in Richa's eyes says it all. "She has spent an year in jail where she was not given any preferential treatment. While she was in jail most of her business closed down and now she is being watched all the time. She is in a very bad shape now and is seeking revenge," elaborates Richa on her character.
The conversation with Richa also reveals there is a greater threat looming large on the boys, which she believes will be a surprise for the audience.
It also goes without saying that being the most interesting character in the film, the onus to take the film forward also, in someway falls on her shoulders. Did she feel burdened? "I don't know whether I should be flattered or worried about this interpretation. It definitely makes me nervous for many reasons. The film is almost a respite from the times we are living in and it also makes a few comments in its own interesting way."
Contrary to the general notion that it would have been cakewalk shooting for the film with laughter all around, Richa gives a different insight. "We were very stressed on the sets as we were given instructions to finish the film quickly. Since the scale of this sequel was larger than the first one, it automatically demanded more time but we did not have any. We were asked to be very cut-to-cut and be prepped in terms of our characters. At the same time we had to be in touch with the first part also. So yes, the mahaul was bit stressful," reveals Richa.
Richa also has a grouse about her character in Fukrey Returns. She considers it taxing when she is asked about her being a Bholi Punjaban in real life during interviews. "They can't handle the fact that I can be a feminine composed person who likes to call a spade a spade. The persona of a warrior is often enforced on me and I'm thought of as an angry teenager.  To be labeled like this odd vamp character is definitely not me. I am vegan, and I don't wear leather. I don't wear fur or silk for that matter. I have a non-violent persona in real life and it's insulting when people ask me such questions," she adds. Point taken, Richa.
Her last acquaintance with audiences was through her Amazon series Inside Edge and is candid enough to admit that she received all kind of reviews for her performance. "Actually I don't read reviews but there were people who told me that I was very good in it while a close friend of mine said that my performance sucked. I am happy to have friends who are critical of me and keep me grounded. In their absence I might just lose my head and start behaving as if I am a gift to the world of art," says Richa with a chuckle.
To an outsider films like Fukrey and its sequel might seem like occasional aberration in Richa's career as the foundation of her film career is well supported by her serious and sombre performances in films like Gangs of Wasseypur, Masaan, Sarbjit and Mai Aur Charles. So was FR an exercise to show to the world her versatility? "Arre bhaad mein jaaye world, it was fun for me to do this role. I too need some respite. The last character that I played was of an insecure actress, so yes things do take a toll on you. I am funny and I think I have a great comic timing and I really do believe that comedy can change the world," reveals Richa.
Richa also has her take on the horror stories that have been slowly emerging from the corridors of Hollywood for the past few weeks. So how long before names tumble out from Bollywood? "People's action come back to bite them and no body should be holier than thou," says Richa matter-of-factly. She adds, "I think the time to speak up is now. Being complicit is also an act, so for the sake of our own future and for the sake of a balanced and peaceful society, this sickness need to go."
Apart from her celluloid bravados, Richa is also in news because of her relationship with her co-star of Fukrey Returns Ali Fazal. "He is amazing and well brought up and I feel we both are great intellectual match for each other," sums up Richa.
Entertainment
Shilpa Shetty says she refused offers of scripts about hard-hitting subjects and heroine-centric plots, as they lacked commercial value.
Entertainment
Aamir Khan's Laal Singh Chaddha recently came under the scanner after a Twitter user accused the film unit of littering in Ladakh. Incidentally, it was Khan who was credited for the region's tourism boom over a decade earlier.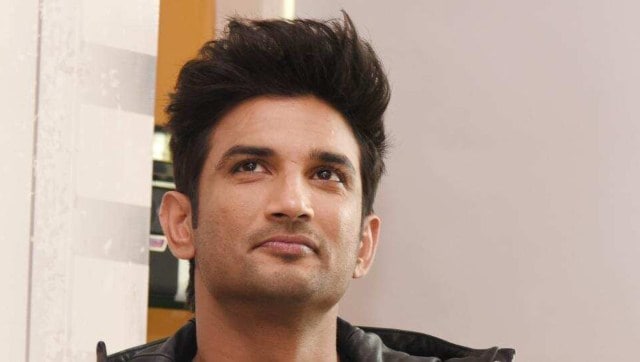 Entertainment
Sushant Singh Rajput's father Krishna Kishore Singh had appealed against the single-judge order refusing to stay the release of the film Nyay: The Justice, allegedly based on late actor's life.