Fruitvale Station review: The shattering story of a common injustice
The pace of the film is superb. Every conversation, every phone call, every flashback serves to raise the tension that will explode at the climax of the film.
It's New Year's Eve. You go out with a few friends. The roads are a mess, so when your mum tells you to take the train, you think it's probably a better idea than being stuck in traffic at the start of the new year. These are ordinary circumstances and yet from the first frame of Fruitvale Station, you get a sense that all the little mundane details are building up to something. A hasty breakfast, a phone call, a conversation — such unremarkable daily events start to feel unnerving. Even though there's no reason to feel uneasy, you can feel something is reaching its snapping point with every second. And yet you don't know why you feel this sense of foreboding.
Fruitvale Station is named after a place in California, America. The film is director Ryan Coogler's first film and it's already being touted as a potential Oscar favourite. Coogler has been readying himself to make this film since 2009 when a 22-year-old black man named Oscar Grant was shot on the platform of Fruitvale station, by one of the officers in charge of the security of BART or Bay Area Rapid Transit, the local train service. This is not a spoiler for the film, but something you should know before watching it because the incident informs every frame and every moment.
Oscar Grant was unarmed and physically restrained, which means he was lying on the platform, on his stomach, with his wrists tied behind his back. It's a position of helpless surrender, and yet he was shot. On the night Grant was killed, Coogler was working as security for a party. But he saw what happened to Grant with all the immediacy of a witness because people at Fruitvale Station had videoed the entire incident and uploaded it on the internet. For Coogler, like many others, it was a devastating experience, not just because of the irresponsible violence but also because seeing it happen underscored how random the incident was. It could have been Coogler on the platform instead of Grant. It could have been any young black male lying there, being shot for no reason other than dumb misfortune.
Coogler's film takes the viewer through a fictionalised version of Grant's last day, from the morning till the fateful moment when he and his friends are singled out by the BART officers. It was Grant's mother's birthday, it was the day Grant tried to get back the job he'd lost, it was the day his girlfriend forgave him for having cheated on her. His daughter hugged him and told him the sound of guns being fired scared her. He remembered how it felt to be in jail, how he had to lie to his daughter and watch his mother suffer when he was behind bars.
The pace of the film is superb. Every conversation, every phone call, every flashback serves to raise the tension that will explode at the climax of the film. Grant, played with wonderful conviction by Michael B Jordan, is the tragic hero of this film and to this end, Coogler has fudged a few details. Perhaps he figured that a little party on the train would come as a relief to the audience that has felt the ticking clock with every frame of the film. (It does.) Perhaps Coogler wasn't sure whether audiences would sympathise with Grant if they knew that he was a convicted drug dealer (in the film, he throws away a big bag of marijuana in order to emphasise he was a changed man; this didn't happen in reality). Neither does Coogler let on that Grant had been convicted for gun possession.
The fact is that the BART security that pulled Grant and his friends off the train didn't know these things either. They responded to the kind of racist stereotypes that led to 17-year-old Trayvon Martin being killed more recently. That's what makes Fruitvale Station so powerful: the catastrophic disconnect between the pre-conceived notions, circumstance and our humanity. The Grant we see in the film is the man that his family remembers. His situation is typical of so many American young men like him. Even in India, where stories like his aren't familiar, what is easily related to is the idea of being stereotyped to disastrous effect.
Fruitvale Station doesn't really provide an answer to why Grant died, but it does allow you to feel like you're part of Grant's family. You see his love for his mother (a powerful performance by Octavia Spencer) and his daughter, the tenderness and jaggedness of his relationship with his girlfriend (Melonie Diaz). It makes the injustice of his death that much sharper and more shattering to watch.
Find latest and upcoming tech gadgets online on Tech2 Gadgets. Get technology news, gadgets reviews & ratings. Popular gadgets including laptop, tablet and mobile specifications, features, prices, comparison.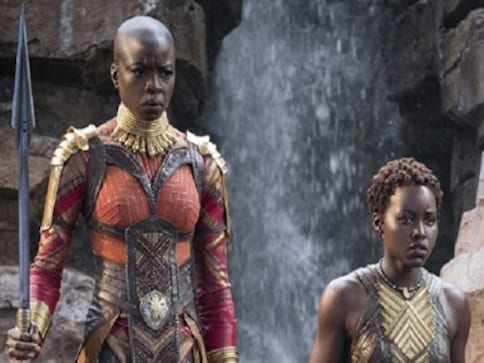 Entertainment
At Cannes, Ryan Coogler revealed that his favourite part of Black Panther was when T'Challa is presumed dead and the women take charge of saving Wakanda.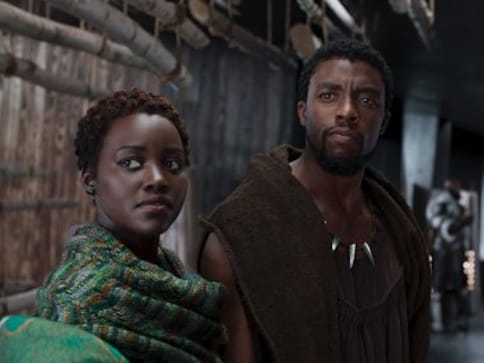 Entertainment
Former First Lady of the USA Michelle Obama took to Twitter to laud the Ryan Coogler-directed Black Panther.
Entertainment
Well done, Marvel. In Black Panther, Ryan Coogler gives us a one-of-a-kind political film with relatable characters, stellar action sequences.