Frozen Fever!! Disney's new short for people not ready to let Frozen go yet
Even a year after Frozen's release the world still wants more. Disney has just released still from the latest short film Frozen Fever. And adults and children alike still want more.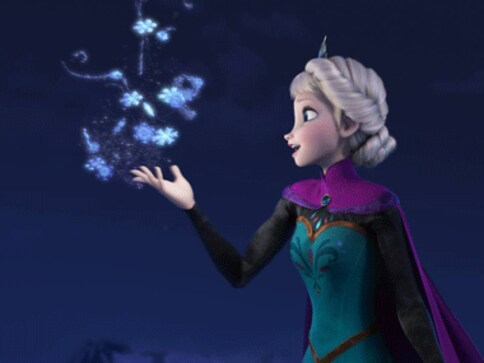 A year after the release of Disney's blockbuster Frozen the world just can't seem to get enough. And to cater to the fans, Disney has just released a still from its latest short film Frozen Fever.
In the new short film, Queen Elsa decides to throw a birthday party for her sister Anna, but catches a cold on the day of the party. And surprisingly, the cold does bother her anyway!
Frozen composers Kristin Anderson-Lopez and Robert Lopez have also written a new song for the short and if the success of "Let it go" is anything to go by, it is going to be a definite hit!
Parents may see this as a blessing because it will finally wipe out "Let It Go" from their kids' minds but it could be a curse if its just as catchy and addictive. Probably the latter, since Josh Gad who voices "Olaf", the snowman says: "If history is any indicator, kids will go nuts." Great.
The short will feature all the beloved characters from the film like Princess Anna(voiced by Kristen Bell), Princess Elsa (Idina Menzel), Kristoff (Jonathan Groff) and the snowman Olaf (Josh Gad).
Frozen Fever will show in theaters before Disney's live-action Cinderella, out 13 March.
Twitter has expectedly exploded with excitement and anticipation.
Frozen Fever or the renewal of my obsession for this movie >< I can't wait 25th march <3 <3 <3 #frozen #frozenfever… pic.twitter.com/nw1g0NMESx

— Frozen Movie (@FrozenMOVlE) February 2, 2015
Some users have had a cuteness overdose.
OMG so cute. #FrozenFever pic.twitter.com/1I7edI09oN

— Molly Daly (@mollyadaly) February 2, 2015
We want more Olaf!
ALSO OLAF STUFFING HIS FACE #frozenfever pic.twitter.com/OJQpyy1wpb

— Codename Sailor B (@CodenameSailorB) February 2, 2015
Just when parents wallets were beginning to recover, here come new dresses in #FrozenFever. Heh http://t.co/kFgPBJAMEg

— Sonya A. Willis (@JangoBear) February 2, 2015
Oh my gosh Everyone looks so adorbs! #frozenfever

— Charles Tan (@charlestan) February 2, 2015
Frozen food is a big hit at kids birthday parties.
Because who doesn't love Frozen cupcakes!? ❄ #Frozen #frozenfever #Disney #chicagofoodscene #chicagofoodauthority pic.twitter.com/on8ba8Vr4d

— SmallcakesNaperville (@Smallcakes_IL) January 25, 2015
you can't come to daycare unless you have #frozenfever pic.twitter.com/hrVJQ6JZD7

— Ericka Tamminen (@rickatamm25) January 7, 2015
And some parents are absolutely sick of Frozen:
EVERYTHING I BOUGHT THESE KIDS IS FROZEN!!! Lol I can't handle any more frozen stuff #FrozenFever
Entertainment
From founding the Sci-Fi Cine Club in Kolkata to plans to direct a Hollywood sci-fi film, and developing the character of Professor Shanku, Satyajit Ray enjoyed an almost umbilical connect with the science fiction genre.
Entertainment
How I Met Your Father will either turn out to be an inadequate attempt at capitalising on a fanbase that the show will not actually be relevant to. Or it might turn out to be an unlikely winner, albeit one that is relevant to a whole new generation of fans.
Entertainment
Human is a medical thriller based on human drug trials in India. The suspense thriller unravels unexpected secrets of the world of medicines and its effect on people with a gripping tale of murder, mystery, lust, and manipulation.