Frozen Fever!! Disney's new short for people not ready to let Frozen go yet
Even a year after Frozen's release the world still wants more. Disney has just released still from the latest short film Frozen Fever. And adults and children alike still want more.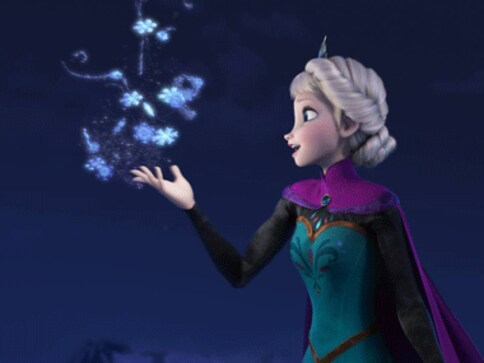 A year after the release of Disney's blockbuster Frozen the world just can't seem to get enough. And to cater to the fans, Disney has just released a still from its latest short film Frozen Fever.
In the new short film, Queen Elsa decides to throw a birthday party for her sister Anna, but catches a cold on the day of the party. And surprisingly, the cold does bother her anyway!
Frozen composers Kristin Anderson-Lopez and Robert Lopez have also written a new song for the short and if the success of "Let it go" is anything to go by, it is going to be a definite hit!
Parents may see this as a blessing because it will finally wipe out "Let It Go" from their kids' minds but it could be a curse if its just as catchy and addictive. Probably the latter, since Josh Gad who voices "Olaf", the snowman says: "If history is any indicator, kids will go nuts." Great.
The short will feature all the beloved characters from the film like Princess Anna(voiced by Kristen Bell), Princess Elsa (Idina Menzel), Kristoff (Jonathan Groff) and the snowman Olaf (Josh Gad).
Frozen Fever will show in theaters before Disney's live-action Cinderella, out 13 March.
Twitter has expectedly exploded with excitement and anticipation.
Some users have had a cuteness overdose.
We want more Olaf!
Frozen food is a big hit at kids birthday parties.
And some parents are absolutely sick of Frozen:
World
Several people who congregated at Hotel Adlon Kempinski in Berlin clicked selfies with PM Modi. One person even touched the Prime Minister's feet in reverence
Business
Both sides also expressed their strong support for the upcoming negotiations between the European Union and India on a Free Trade Agreement
Opinion
In a world increasingly defined by geostrategic shifts, ideological rivalry and fractured power, Modi's India has emerged as an important global player with credibility on all sides