From Stranger Things 2 to Mindhunter: Netflix's most binge-worthy offerings from 2017
These were the most binge-worthy shows on Netflix in 2017 | #YearInReview | #FirstCulture
This article is part of our 2017: A Year In Review series; and the last of three stories that examine the Netflix phenomenon.
2017 was a sh*te year, period. But for all the god-awfulness of this past year, there were a few good and decent things that managed to crop up here and there, giving respite to our world-weary souls and some hope that maybe, just maybe, humans have not devolved completely into creatures that hang in trees flinging our crap at each other.
No seriously, 2017 really has been that bad. But let's be honest, Beyoncé giving birth to twins or Prince Harry getting engaged to Meghan Markle can only make some of us temporarily happy, and as much fun as it is watching Fiona the hippo's many antics or rewatching the BBC dad's interview getting hilariously interrupted by his adorable kids, the cr*phole that was 2017 needed a countermeasure that could suck us into its giddy happiness so strongly that the downers of this year would seem like a distant memory.
One thing consistently did that: Netflix. At least for me personally. The shows and movies on Netflix, original and otherwise, were a constant presence in our lives this year; that Netflix would release high quality original content is as much a certainty as a badly worded cringe-inducing tweet from the @realDonaldTrump every time he's on Twitter! What Netflix deserves is a beautifully penned ode to its brilliance, but we'll do that some other time. For now, let's take a look at the best that Netflix brought to us in 2017. And boy, is it a good list!
Sci-fi/supernatural/mystery
Stranger Things 2: The sophomore year of 2016's surprise hit phenom Stranger Things was one of the most anticipated television seasons in recent years. With Eleven, Mike, Dustin, Lucas, Joyce, Hopper, the demogorgons, and the strange supernatural goings-on in the small town of Hawkins, Indiana — Stranger Things triggered our collective nostalgia and prompted overly-enthusiastic Halloween cosplay by adults the likes of which probably scarred the younger generation (including Millie Bobby Brown, who plays Eleven).
Stranger Things 2 was bigger, darker, deeper, and made us all fall more in love with these characters we'd already grown immensely fond of. We're at a point now where we want to know more about the Hawkins lab experiments, sure, but we're also super-invested in all of the key characters and their budding (b)romances — just look up the monikers "Jopper" and "Mileven" online and see the amount of fan fiction they've generated, or the many aaww-inducing gifs of Steve and Dustin, to know what I mean.
Black Mirror: After Netflix officially took over Charlie Brooker's Black Mirror from Channel 4 last year, audience expectations were obviously sky-high for the already-acclaimed show, and Netflix delivered splendidly. The show is now back for its fourth season (it has now premiered on Netflix; read the review here) and early screenings all point towards a startlingly poignant reflection of society, technology, and human anxieties, while also delivering a grimmer female-led season that is timely in more ways than one. We expected nothing less from Netflix!
Dark: Netflix's first German language original series, Dark dropped on the streaming service a few weeks back to mostly positive reviews. Like all Netflix shows, Dark is immensely bingeable; the fact that its premise (two young kids disappear in a small German town) gives off a heavy dose of Stranger Things-ish vibes was a plus, at least for me. A supernatural drama with mystery elements that spans three generations, Dark was a terrific first foray for Netflix into German. The show has already been green-lit for a second season, which is no surprise coming from Netflix.
Not a personal favourite, but also ran: Sense8, despite its sudden termination.
Comedy/dramedy
Bojack Horseman: If there's one show that defies any descriptive labels and still continues to astonish us with its sheer artistic scope and brilliance, it's the incredible concoction that is Bojack Horseman. Part adult animated comedy, part existential dramedy, and part Hollywood and celebrity satire, Bojack Horseman was back on Netflix this year for its third (and possibly, its best and most heart-wrenchingly devastating) season. Heartbreak, dementia, drug-addiction, misery, depression, asexuality, and death — all of these interspersed with the most wickedly smart and funny moments, made Bojack Horseman unarguably Netflix's best returning show this year.
Master of None: The sheer beauty that was Master of None season 2! Nothing prepared me for the quiet beauty, heartbreak, and the culinary magnificence of Aziz Ansari's history-making show's second season — not even watching the first season or reading his book. With episodes like "The Thief" (the season opener, set in Italy and filmed in black and white), "New York, I Love You" (about the normal, intersecting lives of everyday New Yorkers), and "Thanksgiving" (the Emmy award winning lookback at Denise, played by co-writer Lena Waithe, and her relationship with her mother over the years, after Denise comes out as a lesbian), Master of None was Netflix's crowning glory this year, and even all the love this season received doesn't feel enough!
Not in the top two, but also good (in no particular order of awesomeness): GLOW, Santa Clarita Diet, Big Mouth, A Series of Unfortunate Events, Orange is the New Black.
Crime/true crime
Mindhunter: Trust Netflix to rope in bigwigs David Fincher and Charlize Theron to bring to the screen the relatively-unheard-of story about the origins of the term "serial killer" and the agents at the FBI's Behavioural Science Unit (BSU) who coined the term. Mindhunter was a slow-burn true crime portrayal of some of the most infamous crimes and killers in modern American history (Edmund Kemper, Jerry Brudos, Richard Speck), and the brave (and kind of nuts!) agents who interviewed them to understand their psyche better. The first season was excellent, not only if you're a true crime nerd like me, but also if you like atmospheric and bone-chilling story-telling with top-notch actors doing their parts the utmost justice. You'll be disturbed and scared, but yearning for the already-announced season two!
The Keepers: Continuing in their tradition of true crime shows that feel like documentaries (like Making a Murderer), Netflix brought to us a seemingly obscure account from 1969, of the death of a nun called Sister Cathy Cesnik, who taught English and drama at a school in Baltimore. Her disappearance and death still remain unsolved; the documentary dove deep into the lives of Sister Cathy and her students, many of whom believe that there was a cover-up by the authorities after Sister Cathy suspected that a priest at the school, A Joseph Maskell, was guilty of sexual abuse.
The Keepers was emotionally charged yet empathetic, and in true Netflix fashion, utterly binge-worthy. Watch it if you haven't yet, not only for its engrossing (for lack of a better word) qualities, but also for the integrity with which the film-makers and Netflix handled this sensitive subject.
The Keepers: A murdered nun, amateur detectives, and our fascination with true crime
American Vandal: If you find it weird that I'm following the dark and sombre The Keepers with the almost-irreverent American Vandal, that's because American Vandal deserves to be on this list of the best Netflix shows of 2017 more than any other show — for its audacity and cleverness, more than anything else. A satirical retelling of a fictional crime (somebody draws a bunch of penises on the teachers' cars) in a fictional high school, American Vandal presents to us the crime, the potential suspects, and the earnest investigation (led by a student, no less) with the same attention to detail, nerdiness, and slight pretension that Netflix's other great true crime shows (i.e. Making a Murderer, The Keepers) were made. It's hilarious because it's not real, but also scathing in the way it calls out power struggles, prejudices, and high school cliques in the most non-tropey manner possible. An absolute delight!
Not in the top three, but also very good (ranked in descending order of awesomeness): Alias Grace, Dear White People, 13 Reasons Why, The Punisher, The Defenders, Ozark.
Food and art
Samurai Gourmet: A retired Japanese man named Takeshi Kasumi finds a renewed purpose in life after rediscovering his inner gourmet, by exploring the food in his neighbourhood. As if that wasn't mouth-wateringly delightful already, he's accompanied on his culinary adventure by a fantasy companion (his alter ego, perhaps?) who's a samurai warrior. In true Japanese style, Samurai Gourmet was wonderful and nuanced and stylish, yet heartwarming and fun. A proper classic, and one Netflix should be really proud of.
Abstract: The Art of Design: You might think of it as a follow-up to Chef's Table, and you may be right in that it does follow a similar-ish narrative. But Abstract (created by former Wired editor-in-chief Scott Dadich) was an insanely pretty documentary series profiling artists in the field of design - from Nike shoe designer Tinker Hatfield to automotive designer Ralph Gilles, and everyone in between and beyond. Can't wait for season two!
The utterly disappointing Netflix shows this year, despite past history or exhibiting promise
House of Cards (too Kevin Spacey)
The Ranch (too Danny Masterson)
Fuller House (too saccharine, even for the Tanners!)
Girlboss (too trying-too-hard)
Also read:
Part I — 2017: Netflix's year of triumphs
Find latest and upcoming tech gadgets online on Tech2 Gadgets. Get technology news, gadgets reviews & ratings. Popular gadgets including laptop, tablet and mobile specifications, features, prices, comparison.
Entertainment
What Killed Maradona? will be available to stream on Discovery+ from 14th January, 2021.
Entertainment
Kapil Sharma approached the criminal intelligence unit of Mumbai's crime branch on Thursday to file a complaint against Chhabria for allegedly taking Rs 5.70 crore from him and not delivering his vanity van.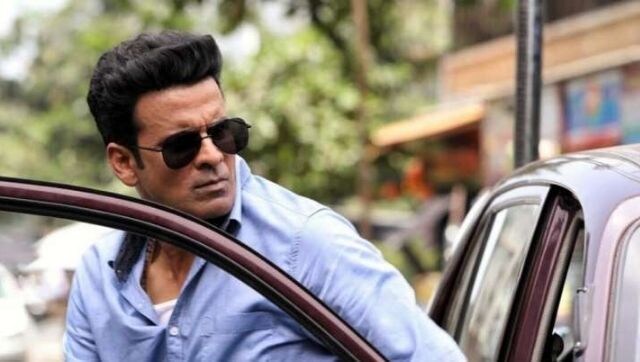 Entertainment
The Family Man season 2 will mark the digital debut of Samantha Akkineni, who plays the chief nemesis of Manoj Bajpayee's protagonist.