From Snoop Dogg to Simon Cowell: The Lonely Island's 'Popstar' trailer is here, and it features everybody
Lonely Island have released a trailer of their upcoming film Popstar, and it features a host of celebrity cameos
If you wanted further proof of Justin Beiber's superstardom (You don't just have a baby with Kardashian genes unless you're music industry royalty), he will now have a mockumentary of his own. Comedy trio The Lonely Island is releasing a new film, Popstar, on the making of a music sensation. And if the trailer is anything to go by, it will feature pretty much the who's who of the music industry. We spotted Simon Cowell, Usher, DJ Khaled, Snoop Dogg and even Adam Levine (albeit in 3D hologram, while humping himself).
At the centre of all this would be Andy Samberg as Connor4Real, a popstar who has done practically nothing by himself. He has an army of assistants helping him with the most basic of tasks, including, an umbrella wrangler, a wolf trainer, a unicorn handler, a turtle sitter, an award holder and, of course, the official fall guy. Lonely Island member Samberg looks like he's having the time of his life as the eponymous Popstar, while other members of the troika put in delightful deadpan remarks ("I want Connor to be everywhere, like oxygen or clinical depression").
Given the no punches pulled approach they've gone with for the trailer, one can assume the film would feature more. And that can only be a good thing. The trailer reveals absolutely nothing by means of the plot though, and one is left quite clueless about what happens to Connor and his merry band of drug addled groupies. Guess we'll have to wait until the summer to find out.
Watch the trailer here:
Find latest and upcoming tech gadgets online on Tech2 Gadgets. Get technology news, gadgets reviews & ratings. Popular gadgets including laptop, tablet and mobile specifications, features, prices, comparison.
Entertainment
Blumhouse Productions and Amazon Studios films are gearing up to release four horror films, including Evil Eye, on Amazon Prime Video to commemorate the Halloween season.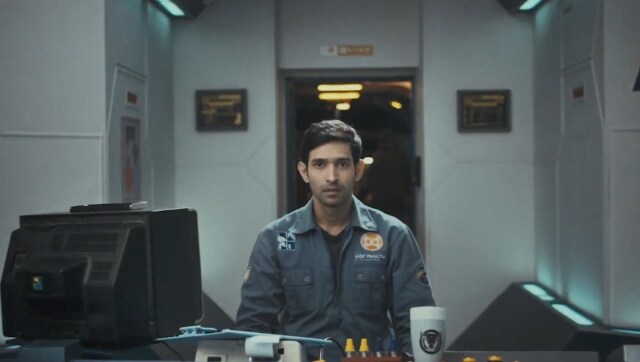 Entertainment
While Vikrant Massey-starrer Cargo will release on 9 September, Marathi film The Disciple premiered at Venice Film Festival last week
Entertainment
The trailer of Dune, unveiled on Wednesday, introduces the characters of Timothee Chalamet, Jason Momoa, Josh Brolin, Oscar Isaac, and Rebecca Ferguson.