From Sehar to Munnabhai MBBS, how the versatile Arshad Warsi became typecast into comedy roles
Despite having delivered knockout performances in films like Kabul Express and Shehar apart from the Dhamaal, Golmaal and Munnabhai franchises, Arshad Warsi's presence has been largely confined to comedy films.
He is one of the pillars of the Dhamaal series, lifeline of the Golmaal franchise and dynamo of the much loved Munnabhai series. It was he who had suggested that the name of his character in Munnabhai MBBS should be Circuit instead of Khujli, apart from providing his own quirks to the character. Last but not the least, auditions scare him and for the precise reason had said no to a film which was to be helmed by Mira Nair. That more or less sums up Arshad Warsi and one can take the liberty to label him as talented, lazy or maverick.
Arshad Warsi has never come across as a conventional Bollywood actor. His demeanour and approach towards life and work is vastly different from actors of his own fraternity and this is where the discrepancy creeps in. During an interaction with the actor in the run-up to the release of Bhaiaji Superhittt, Arshad had revealed that the only reason why he said yes to the movie was the fact that he was getting an opportunity to act with Sunny Deol for the first time and won't blink an eye to sign a film if it features SRK or Aamir Khan – actors who still are part of his bucket list. Coming from an actor who has now become extremely choosy in terms of script selection and for whom the number of rejected film far outweighs the ones he says yes to, says a lot. In other words, he is someone who never takes things seriously and least of all stardom.
For someone who made his debut way back in 1996 and despite being showered with adjectives like versatile and natural, Arshad is someone who till date has never got his due for his performances. He has been part of some money- spinning tentpole films, yet his mention has always been relegated to a footnote. His contribution to the three mega franchises that Bollywood has seen till date – Dhamaal, Golmaal and Munnabhai – has largely been ignored and it's always been the 'heroes' who went away with all the accolades. The success of all the three franchises to a great extent depended upon the comic quirks provided by the actor.
It's a pity that the film that Arshad often boasts of during conversations with scribes, has not been seen by many. Sehar was washed away in the deluge of the infamous 2005 Mumbai rains. Based on a true story, the film had Arshad in the role of a super cop who in the end meets his divine justice. It was a riveting film to say the least and the failure of the film also somewhat mirrors the trajectory that Arshad has taken in Bollywood – underdog and ignored. The film presented a facet of Arshad which was miles away from his current comic persona and with the failure of the film, opportunities of being offered a variety of roles by a fickle industry too got washed away. Munnabhai MBBS was something which sealed his image and till date he has remained a servant to his comic screen image.
But the lackadaisical approach of Bollywood producers and directors to explore Arshad the actor, has forced the Munnabhai actor to make compromises and thus has confined himself largely to comedy films. He does give in to his inner desires when he signs films like Irada and Zilla Ghaziabad. As far as comedy is concerned, the actor is of the opinion that comedy is more profound and saleable and there are not too many who can do it. "For serious roles, drama roles, action roles, the options are too many. It's more of a question of there are ten heroes, let's pick one from them but the same can't be said about comedy. It's more like there are only four heroes and all have to be absorbed in a film."
The actor's distant approach from Bollywood's rat race also stems from the fact that Arshad's desire right from the very beginning was never to be on the pinnacle as he believes in leading a simple life. "I have a problem being recognised everywhere because I like to do things that I want to do. More than attaining stardom, owing a farmhouse with a pond and a horse stable appeals to me." Guess it's these qualities which have allowed Arshad to take a laid-back approach and allowed himself to be bracketed in a zone where he is most comfortable.
The faith of directors in Arshad comes from his consistency and despite having delivered knockout performances in films like Kabul Express, Hulchul, Ishqiya, Jolly LLB apart from the Dhamaal, Golmaal and Munnabhai franchises. The level of consistency that Arshad has displayed in a career spanning 23 years is something that's hallmark of a true actor. It's astonishing to know that despite being a great dancer, Bollywood never gave him the chance to showcase his skills. The failure of Sehar ensured that serious roles were shut for him forever. Despite the success of Jolly LLB coupled with a terrific performance, the sequel of the film roped in another actor. Call it sheer luck or destiny, Arshad's career is peppered with such instances. The new wave content which OTT platforms are offering right now might just be the push that Arshad always needed. His upcoming series titles Asura will feature him in a role which will remind him viewers of his potential that was witnessed in Sehar – raw, crude and in your face. Naseeruddin Shah, in one of his earlier interviews, had spoken of him as an all-round actor of the current generation. Behind Arshad's cheerful behavior also lies a dejection and compromise with Bollywood's Machiavellian schemes only to sustain a career.  It's a pity that Bollywood is yet to wake up to the dynamo called Arshad Warsi.
Entertainment
We fondly remember Rang De Basanti today on its 17th anniversary that led to corruption becoming a subject of fierce debate in India after the major success of this film among youngsters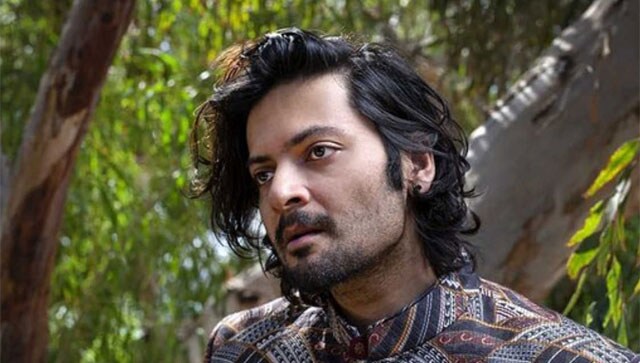 Entertainment
Fazal essays the role of Zafar in the popular buddy comedy film franchise, which started with 2013's 'Fukrey', followed by a sequel 'Fukrey Returns' in 2017.
Entertainment
After shattering records with massive critical acclaim back in 2001, Zee Studios is back with the most anticipated sequel of 'Gadar 2,' that redefined patriotism, love and passion in Bollywood!