From MONO to sleepmakeswaves and Ioish: Your guide to the best of post-rock in India
If there is one new sub-genre you should have become acquainted with in the last half-decade, it's post-rock.
If there is one new sub-genre you should have become acquainted with in the last half-decade, it's post-rock. A good sign of its proliferation is, among other obvious things like album sales and streams, how much the term is ridiculed by listeners, general music lovers and even bands who are ascribed the tag.
As the Bengaluru-based drummer, producer and vocalist Shoumik Biswas told me in 2015, "In my head, post-rock is the same as post-modernism. It's just breaking down the structures of whatever has been composed the way they used to be." Back then, his band Space Behind the Yellow Room had just released their debut record Conversations That Determine A Life.
Specifically in India, post-rock and instrumental rock have made its way into the independent music consumer's lexicon thanks to artists like Mumbai/Pune act aswekeepsearching and more stargazing guitar-led acts like Blackstratblues and Tajdar Junaid. The latter two are certainly more inspired by traditional rock, but bands like aswekeepsearching (who have made their music more accessible by singing in Hindi) and the currently-inactive band Pangea (who employed ambient, metal and prog elements) certainly pushed the post-rock/post-metal sound to more audiences.
A bigger shift in listening habits, of course, comes from music festivals and gig promoters who book internationally well-known bands associated with the post-rock and instrumental rock category to perform in India. From the earliest bands given the post-rock tag, many have made it down to India over the years, including Tides From Nebula (2014), Mogwai (2015), Explosions In The Sky and 65daysofstatic (2016).
Where do you go to find the best and among the most expansive selections of the genre? Mumbai-based Supratik Sarthak aka Ronnie, who has run the hugely popular channel wherepostrockdwells, using one of the most visited music streaming platforms in India – YouTube – over the last three years. Wherepostrockdwells has over 88,000 subscribers and a total of 18 million views for albums scoured and uploaded by Ronnie nearly every day. He says on his Patreon support page, "I live for music and wish to do this full time and one day open up a record label and possibly start an underground music festival celebrating post-rock and related genres."
It's easy to sum up post-rock in 2018, especially in the Indian context, because there has been no dearth of renowned artists visiting the country as well as local talent who are releasing wistful, cinematic music that never fails to heighten the senses. Here's everyone you need to hear, including the ones with signature strange names:
MONO: The Japanese post-rock veterans made their way down to perhaps what was one of the best settings for their chilling, noisy yet poignant brand of music – Ziro Valley in Arunachal Pradesh. They played a career-spanning set at Ziro Festival of Music in September, opening with the infernal 'After You Comes The Flood' (off their upcoming album Nowhere Now Here) and 'Ashes in the Snow' off 2009's Hymn to the Immortal Wind.
Alcest: The French post-metal band were among the first to popularise what the press termed as "blackgaze," mashing together black metal and shoegaze. Albums like 2014's Shelter took a more cleaner, leaner turn, but they returned to an enveloping sound with elements of metal fury on their 2016 album Kodama. Watch their debut India performance from metal festival Bangalore Open Air in July below.
God Is An Astronaut: This will be the second Irish instrumental rock band to visit the country, after math-rockers And So I Watch You From Afar toured in 2013. GIAA, however, take more from the realm of krautrock. They released their latest album Epitaph earlier this year and it retains their strength as storytellers who rely on sounds, building the mood of despair and melancholy like few others. Performing at the Bacardi NH7 Weekender, Pune on 7 December.
sleepmakeswaves: Australian post-rock band Sleepmakeswaves have just completed a decade together and they have a lot to show for it, especially back home. The Sydney-based quartet have regularly enjoyed a high spot on the Australian Recording Industry Association (ARIA) charts with three albums, including 2017's Made of Breath Only, which went to number one on the Australian 100% Independent Chart. It's hulking, groovy rock that also leans into softer, meditative melodies. Catch them at Weekender, Pune as well, on 7 December.
Closer home in India, 2018 has included more varied post-rock releases – ones that don't just center themselves around guitar-based song structure, but also employ string arrangement-like movements, electronic passages and ambient/experimental sonic terrain.
Ioish (New Delhi): The trio sound their emphatic, diverse best on Reconstructing Dreams EP, which released earlier this year via Shimla-based Pinecone Records.
Colorblind (New Delhi): Not to be confused with the yesteryear rock band featuring composer Ram Sampath, guitarist-composer Kartik Mishra meanders through reverb-heavy lo-fi post-rock on his several releases, including his debut full-length album Non Physical Impediment.
Across Seconds (Mumbai): The Mumbai post-rock band take the space-exploration route on their debut release Four Light Years From Home, which takes inspiration from four individuals travelling to Alpha Centauri, set to pensive, heartwarming rock.
Entertainment
Sure, the Weekender is presented as happy highs, dance music bass drops, metal breakdowns and folksy sing-alongs, but when you pause a frame, you see much more.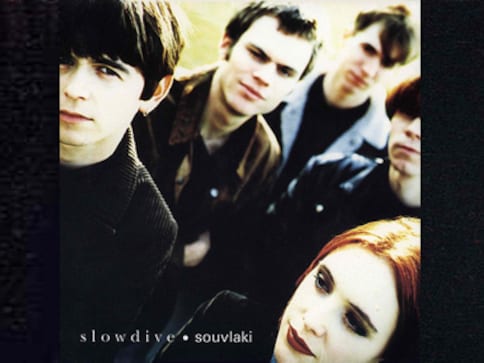 Entertainment
While My Bloody Valentine's Loveless is credited with popularising shoegaze, Slowdive's Souvlaki is unequivocally attributed to have perfected the genre.