From Karthi, Prithviraj to Dhanush, Rahul Ravindran, South cinema's stars are chasing directorial dreams
Karthi recently announced that he will now pursue his long cherished dream of turning director with film, starring his brother Suriya.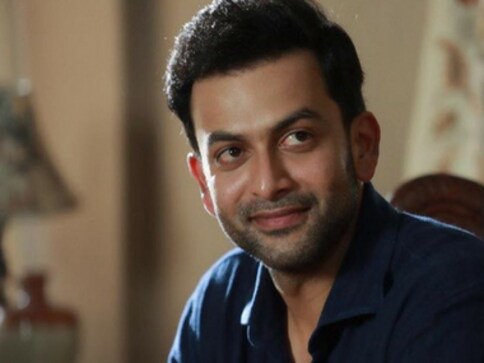 In 2017, Dhanush made his directorial debut with the heartwarming Tamil drama Pa Paandi – a story of self-exploration of a 60-year-old man. The film went on to be a box office winner and at the same time, impressed both audiences and critics. As Dhanush gears up for his second directorial project, due to take off in August, more southern actors have jumped on the directorial bandwagon and are set to realise their lontime desire. Popular Malayalam star Prithviraj has just commenced shooting for his directorial debut film Lucifer, which stars Mohanlal in the lead. Telugu actor Rahul Ravindran currently awaits the release of his maiden directorial project Chi La Sow.
In an earlier chat with this writer, Prithviraj revealed that direction has been on his mind for quite some time now. "It's been on my mind for a long time. I believe direction gives a different kind of creative high. It's just a matter of time before I take the plunge, but I know for sure I'll eventually direct." In 2010, Prithviraj was supposed to make his directorial debut but he had to postpone the plan to keep himself available for Mani Ratnam's Raavan. Interestingly, 2018 is going to be the year of many firsts for Prithviraj, who recently announced his entry as a producer with a project titled Nine. Now, he is gearing up for his directorial debut with Lucifer.
Dhanush recently revealed that his second directorial project will be made on a lavish scale. In his recent interaction with Film Companion, he said, "It's going be a very big film; a Rs 100 crore film which we plan to compress into a budget of Rs 70 crore. I'm aware I don't have Rs 70 crore market. Therefore, we're looking at ways to exploit the market to earn profits on Rs 70 crore. The pre-production work has been going on for a year now. We plan to commence shooting from August."
Actor Karthi, fresh off the success of Tamil rural drama Kadai Kutty Singam, revealed in a Facebook chat that he has plans to direct his brother Suriya soon. Karthi began his career as an assistant director to Mani Ratnam in 2004 film Aayutha Ezhuthu, which had Suriya in the lead. "When I was an assistant director, I was writing a script for anna (brother) only. Let's see, someday if I impress him with my script I may get to direct him," he said, adding that he is ready with his script.
Talking about taking the directorial plunge with forthcoming Telugu romantic comedy Chi La Sow, actor Rahul Ravindran said that he always wanted to be a director. "Many years ago, I quit my job in Mumbai and came to Chennai to become a director. I tried for an assistant director's job at popular production houses such as Madras Talkies and Duet Movies. Sadly, I couldn't even get an appointment as I didn't know anyone in the industry. However, I ended up working in some ad films by accident. I did around five ad films and one of them was a south Indian ad," Rahul told Firstpost. The South Indian ad eventually landed him an acting opportunity. "I took a leap of faith and accepted the acting offer. I couldn't see a better way to be part of the industry, learn the craft and also get paid well."
Glad to be finally making his directorial debut, he said, "I loved the process. Over the last 10 months or so, I've been on constant high. I haven't felt like this in a long time. I've had the story of Chi La Sow for nearly a decade. Over the years, I've seen the story take shape as a film in my head over 2,000 times. It feels great to finally see it get made as a film."
also read
Entertainment
While praises have been coming from all over the globe, as they laud Priyanka's acting chops, and stunts in the series, recently former co-star Hrithik Roshan too heaped praises for the series and PCJ.
Entertainment
Haesoo was a trot singer, a genre extremely popular in South Korea. She made her debut in 2019 and was growing her fan base following the release of her single album, 'My Life I Will'.
Entertainment
Kangana Ranaut highlighted that watching films in the multiplexes have become very expensive.