From Hitchcock to Michelangelo Antonioni to Asghar Farhadi, how similar plots work in different ways
What do Alfred Hitchcock, Asghar Farhadi and Michelangelo Antonioni have in common? All three filmmakers have made a movie around the concept of a missing woman — and yet there's so much different in each film.
A great film essay can really change the way you look at a movie, and I experienced this recently when I read Geoffrey Nowell-Smith's (editor of The Oxford History of World Cinema; a co-editor of The British Film Institute, the Government and Film Culture, 1933– 2000) thoughts on Michelangelo Antonioni's L'Avventura (1960). The film is about a woman, named Anna, who disappears when a group sets out on a cruise off the coast of Sicily. Anna's friends search for her, but what appears to be a mystery takes a turn into a new love story, and we never find out what happened to the missing woman. (According to Wikipedia, Antonioni shot a scene showing Anna's body being recovered from the sea, but it did not make it to the film owing to "timing reasons.")
If you've seen Antonioni's films, you know they are modernist works. Following L'Avventura's premiere at the 1960 Cannes Film Festival, this is how he explained the film's pulse-pounding title, which translates to The Adventure. "Every day, every emotional encounter gives rise to a new adventure. For even though we know that the ancient codes of morality are decrepit and no longer tenable, we persist, with a [pathetic] sense of perversity... in remaining loyal to them. Thus moral man, who has no fear of the scientific unknown, is today afraid of the moral unknown. Starting out from this point of fear and frustration, his adventure can only end in a stalemate." Hence the unsolved "crime," which brings me to Hitchcock. Apart from the premise (Hitchcock, too, made a movie about a missing woman, titled The Lady Vanishes), there's nothing "Hitchcockian" about L'Avventura. Right?
But here's a brilliant passage from Geoffrey Nowell-Smith's essay on L'Avventura for the Criterion Collection's DVD edition. "[The woman's] absence continues to haunt the narrative, right until the very end. This absence – which is also a presence – is a key to the film. It inevitably brings to mind Hitchcock, who plays with a similar motif in Rebecca (1940) and Vertigo (1958), and also dispatches his heroine early in a film exactly contemporary with L'avventura – Psycho. (Antonioni would later develop another Hitchcock theme, that of the wrong man, in The Passenger in 1975.)" Essentially, then, L'Avventura is a "Hitchcock movie" without the suspense and tension, and without a resolution. Nowell-Smith said as much: "[Unlike in a Hitchcock film, L'avventura is] brought to life more by a surrounding uncertainty than by careful preparation and accelerating rhythms."
Hitchcock had contradictory responses to Antonioni's work. At one point, he said, "My God! I've just seen Michelangelo Antonioni's Blowup. These Italian directors are a century ahead of me in terms of technique. What have I been doing all this time?" Elsewhere, he remarked, "It's easy to make a pretentious film. Pop in quite unnecessary images to baffle people. Like that Italian chap, Antonioni." But what did Antonioni think of Hitchcock? He was certainly rebelling against the traditions of his countrymen (neo-realism, for instance), but was he also poking fun at Hollywood's traditions (satisfying audience expectations, tying the story up in a neat knot, and so forth)? I couldn't find anything on the Internet – but let me finally come to why I've been consumed by the Antonioni-Hitchcock connection.
Because I've been wondering about the Antonioni- Asghar Farhadi connection. Before the Iranian filmmaker's Everybody Knows, starring Penélope Cruz and Javier Bardem, opened the Cannes Film Festival this year, I'd been watching Farhadi's pre-Separation movies. (That was the film that put him on the map, so to speak.) And guess what the plot of About Elly (2009) is? A woman, named Elly, disappears when a group sets out on a seaside holiday. They search for her... In other words, it's L'avventura all over again (though more in the Hitchcockian mode: there's acceleration of tension, and there's also a resolution). In both films, the woman who disappears says she does not want to marry the man who's mentioned by a parent. Both films feature a rough sea, and cops arriving to aid the search. The woman in L'avventura lies about a shark. The woman in About Elly utters another kind of lie.
It's a question that often comes up in art, when we sense a new work being similar to an older one. Was the similarity completely coincidental? Or are we looking at an homage? Or did a viewing of the older film trigger the idea for the newer one? I tried to find if Farhadi has spoken of Antonioni, but there was nothing. Around the 5.20 mark in the following video clip, he says the film he's enjoyed most in his life is Fellini's La Strada (The Road; 1954). He's also professed his love for Bergman. ("I think he's one of the best in the world. Out of my respect for Bergman, I put a poster for Shame in one of the scenes of the film.") But the open-endedness of his narratives harks back to Antonioni.
Farhadi said, "The stories in my films are closed. They ended. It's not the story that is open-ended, it's what occurs afterward. In America, you call it an epilogue. By the end of The Salesman, we know what has happened to one key character, but the story of the main characters is still open. It seems as if another story is starting as the credits begin to roll." Another quote by the filmmaker made me smile. We often speak of foreign films as "opening a window to a culture" and so forth, but Farhadi said, "I don't make films with the intention of introducing my country to others. If they want they can go on the Internet, they can travel, they can research, they can visit. I make a film to make a good film."
Baradwaj Rangan is Editor, Film Companion (South).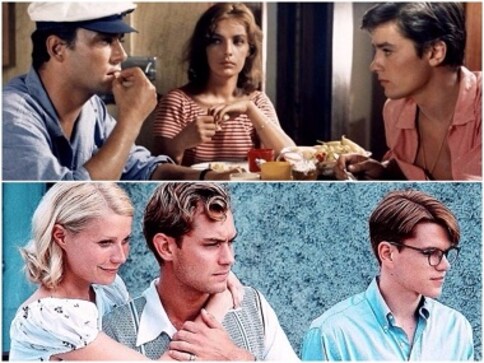 Entertainment
Clément's version of The Talented Mr Ripley, released in 1960, was called Purple Noon, though its French title, Plein soleil (full sun), is far more descriptive of the film's technique
Entertainment
The Circle, the 2000 Iranian film, helped Super Deluxe director Thiagarajan Kumararaja get over the 'what should I make next?' question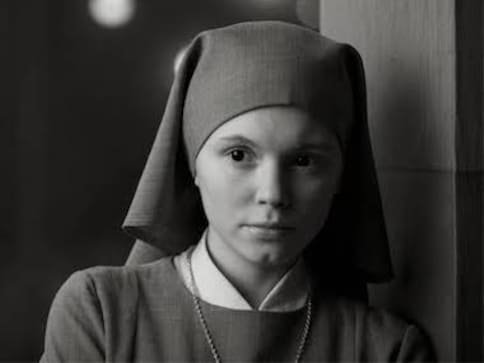 Entertainment
What is "transcendental" style of cinema? It's one of the precursors of what we call "slow cinema" today.