From Furiosa to Kangana in 'Queen', celebrate International Women's Day with our favourite female characters
By Rohini Nair and Swetha Ramakrishnan
On days like the International Women's Day, the online community gets extremely polarised. Some tend to argue about why women need to be lauded for their unparalleled presence only on one day, while others say that any celebration should be met with positivity. All this, while we're bombarded with memes, Whatsapp messages, and promotional offers.
And so, now that you're here, catch a break from all that cliche.
Instead, take a trip to the movies and pop culture with us. Because on International Women's Day, what could be better than doffing our hats to the ladies who kick some serious ass! From comic book heroines to those in Bollywood and Hollywood, here's a quick lowdown:
Imperator Furiosa (Mad Max: Fury Road)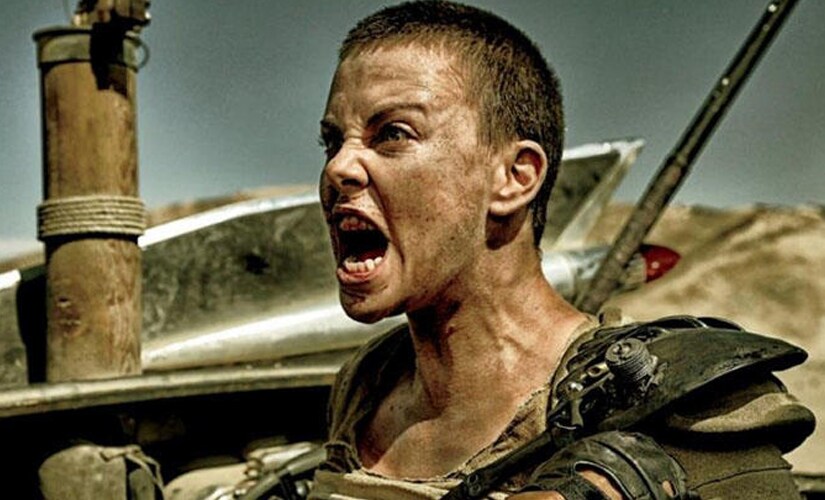 The film may have been titled Mad Max, but it was Charlize Theron's character — Imperator Furiosa — who stole the show in 2015's Fury Road. With her bionic arm and blunt, mince-no-words approach, (not to mention her uber cool fighting skills) Furiosa was certainly a worthy opponent to Immortan Joe. Add to that the fact that she was helping his favourite "wives" (who he referred to as his "property") escape from his clutches, and you get a feminist icon unlike any other.
Kareena Kapoor as Geet (Jab Wet Met)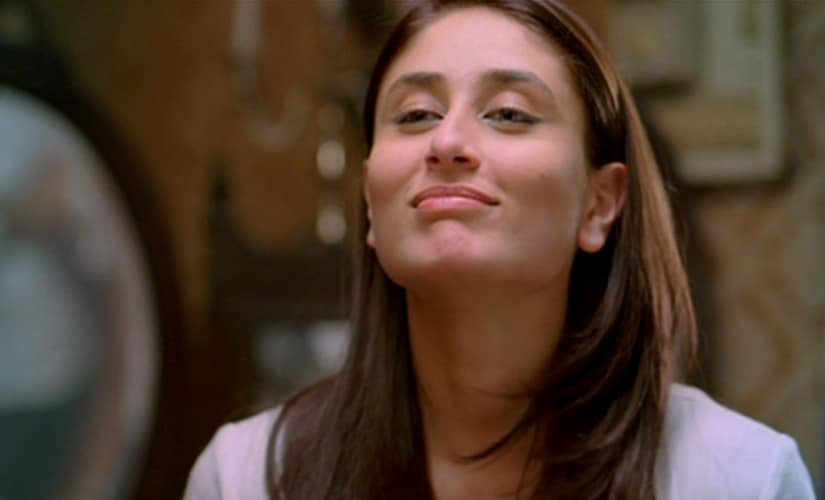 'Main apni favourite hoon' (I'm my own favorite) should be the sort of quote that we frame and put up in our rooms. Not only is it motivational, but it's a pretty in-your-face badass. Through the film, Geet is quite the motormouth, to a point of being comical, but in her word vomit, she teaches us to be forthright, upfront and have no shame in asking for what you want. Preach, Geet.
Lisabeth Salander (first appearance, The Girl with The Dragon Tattoo)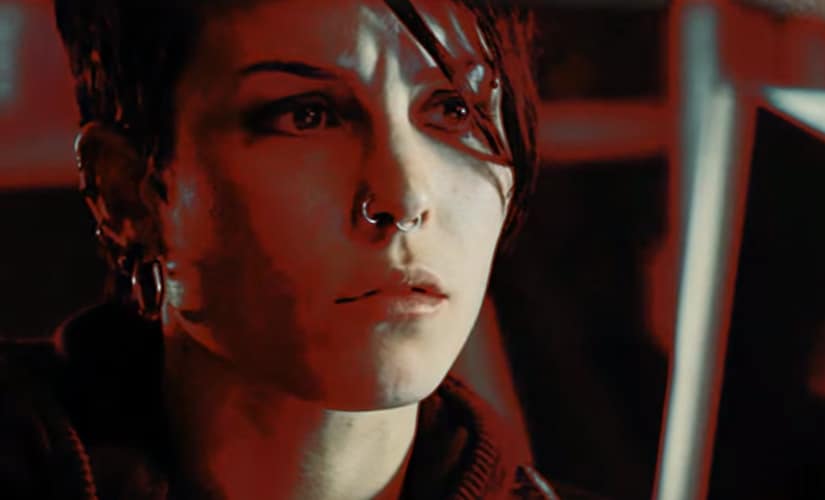 Whether it is in Stieg Larsson's Millenium series, or in the films  (both, the Hollywood versions starring Rooney Mara and the original Swedish film featuring Noomi Rapace), Lisabeth Salander is a woman you do not want to mess with. She's whip smart, has "world class" hacking skills, is a mistress of disguise and has an eidetic memory to boot.  With her dyed hair and numerous tattoos, she also doesn't fit into the "hyper-sexualised" mould that too many female superheroes are made to subscribe to.
Urmila Matondkar as Mili (Rangeela)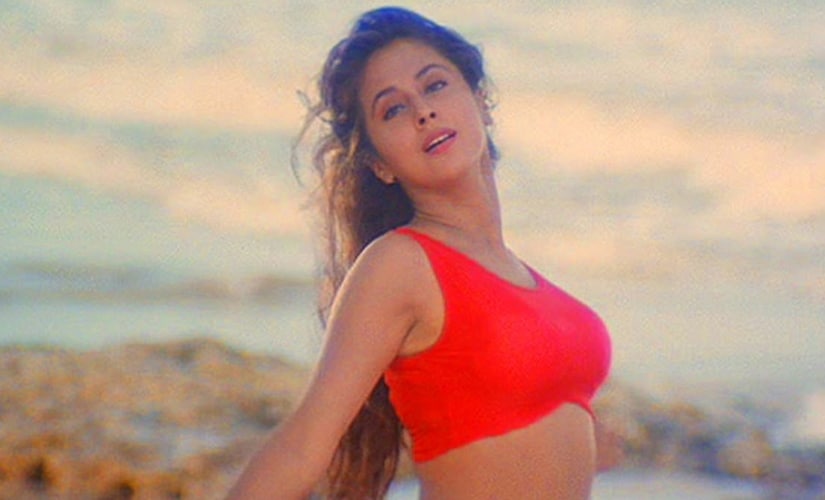 Matondkar's character in Ram Gopal Varma's Rangeela is the quintessential 90s girls next door, but here's what makes her special. Up until the point, Hindi film heroines were either divided into the divas (but also those who stray morally) and the homely, sanskaari girls (think Jo Jeeta Wohi Sikandar). With Rangeela, Urmila (and in essense, RGV too) proved that you can be sexy (have you seen Hai Rama?) and still play the girl next door with equal authenticity.
Wonder Woman
Sure, Marvel may have its Jean Gray, Mystique and Storm, but DC has Wonder Woman — perhaps the strongest female superhero to grace the pantheon. Created all the way back in 1941, Wonder Woman, aka Princess Diana, used her "lasso of truth", armoured bracelets and her tiara-which-doubles-up-as-a-projectile to vanquish the bad guys, and protect Earth and its people.  What more could you ask, of an Amazonian warrior princess?
Kangana Ranaut as Rani (Queen)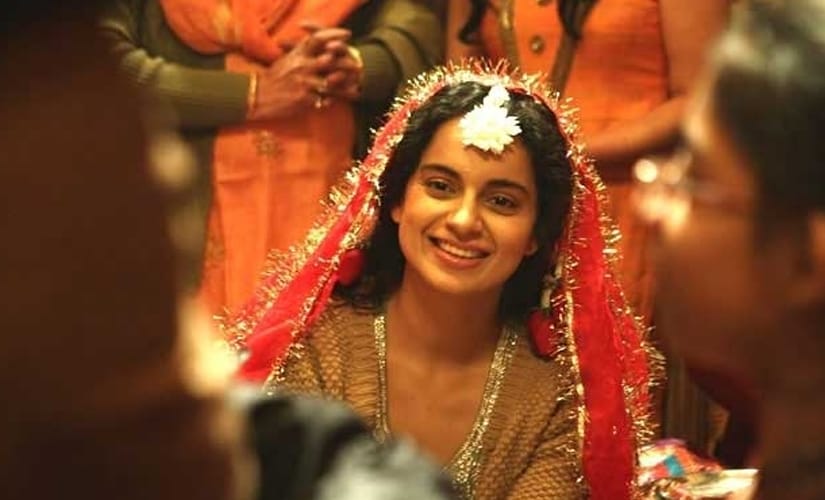 Perhaps one of the biggest wins of Vikas Bahl's Queen was (not just the fact that a woman who gets dumped at her wedding day decides to go on her honeymoon by herself) that at the end of the film, Rani decides to continue staying by herself. No man needed for Rani, thanks. There's a major lesson to learn here for women across the world. Sure, we're all pretty awesome and can take solo trip, but Queen also teaches us that we don't have to choose to be with a man at the end of the day.
Buffy the Vampire Slayer
For a pint-sized slayer, she sure packed a lot of punch. Joss Whedon's Buffy is among the strongest female characters in pop culture, but then what else do you expect from a character called "The Chosen One"? As a slayer, chosen to do battle against the forces of evil (mainly bloodthirsty vampires, with a few power-hungry demons thrown in for good measure) Buffy combined her great physical strength with agility, and accelerated powers of healing. Oh, and sometimes, she could see the future in her dreams too!
Alia Bhatt as Veera (Highway)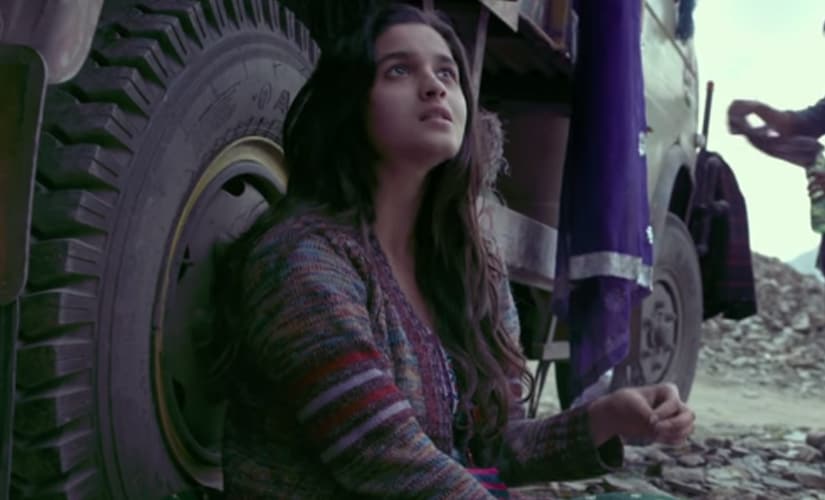 In Highway, Alia Bhatt (who is 23 in real life) seemed to have played her age, and we say that because the film is a journey of self discovery and deconstructing all the rules you learn while growing up. You can see genuine wonder in her eyes, even though she's been kidnapped by thugs who would scare anyone. However, Alia holds her own and takes us through her inner journey, one where she finally makes a transformation from a child to an adult.
The Walking Dead's Michonne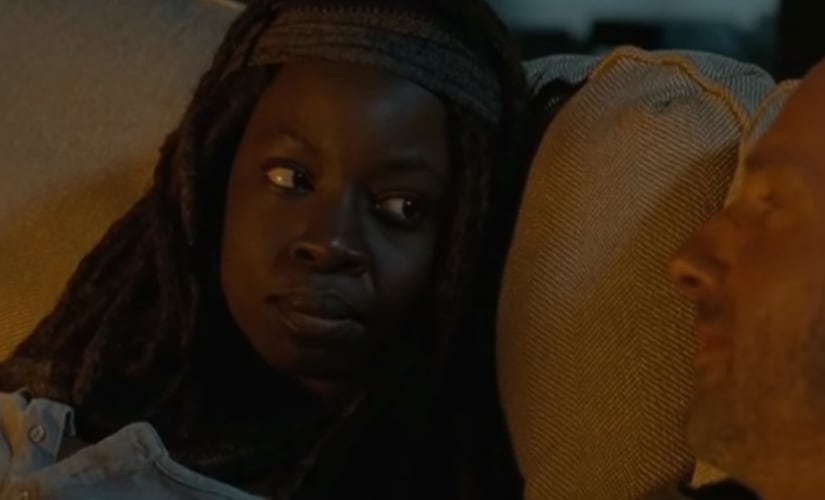 Sure we could have put Katniss Everdeen or Lara Croft in this spot. But The Walking Dead's Michonne (in the TV show as well as the comics) is just so much fiercer. She roams the post-apocalyptic world armed with nothing but her trusty katana (and a couple of chained zombies for protection). And woe betide anyone who tries to cross her path! When she isn't slashing her way through hordes of monsters, she's the perfect lieutenant to The Walking Dead's hero Rick Grimes.
Sridevi as Shashi (English Vinglish)
Doesn't you heart just break when Sridevi is in New York for the first time in Gauri Shinde's English Vinglish and she struggles to ask for a sandwich and coffee at Starbucks? As you take the journey along with Sridevi, you realise that what the film is actually preaching in not impeccable language, but confidence in your core self. You can travel across seas, learn a new language and make new friends, but you will always be you. What better learning to imbibe than this on (International) Women's Day?
(All images are screen grabs from Youtube)
Updated Date: Mar 08, 2016 12:20:48 IST
Find latest and upcoming tech gadgets online on Tech2 Gadgets. Get technology news, gadgets reviews & ratings. Popular gadgets including laptop, tablet and mobile specifications, features, prices, comparison.