From Ed Sheeran to Miley Cyrus: Here are some unconventional celebrity cover songs
You know you've arrived when a fellow musician covers your song
A lot of people associated with the music industry will agree with this statement: You know you've arrived when a fellow musician covers your song. Beyond the fact that it shows great spirit to give your own spin to a contemporary musician's original song, for us viewers, it's just plain fun!
Recently, Hozier released a much more upbeat cover of Sam Smith's 'Lay Me Down' and it was rampantly shared all across Twitter. While we were all wondering if they're ever going to do a collab, both celebs had a bit of a mutual appreciation society going on:
Brother @Hozier - fucking love the Live Lounge cover!!!! Anything you sing makes me heart jump xx Big kisses sir xx

— SAM SMITH (@samsmithworld) September 1, 2015
Ahh! Thrilled you like it!! Was an absolute joy to cover - hope you're keeping well man x https://t.co/wc91zMwl0d

— Hozier (@Hozier) September 1, 2015
Doesn't this make you feel like the world is a lovely place to live in? And so, in the spirit of covers and celeb-to-celeb camaraderie, here's a list of some of our favorite unconventional covers songs done by fellow musicians:
Johnny Cash covers Nine Inch Nails' Hurt
Nobody does morose emotions better than Trent Reznor. When he sings "I hurt myself today, to see if I still feel" such is the emotional complexity in the song, you can completely imagine the situation that made him write those words. But Johnny Cash's raspy voice adds that extra punch that you would need for a song like this. Coupled with some Teachers on the rocks, Johnny Cash's version of 'Hurt' will hit the right spots, we guarantee.
Halestorm cover's Daft Punk's Get Lucky
Daft Punk's an electronic music duo, and Halestorm is a rock band. While Daft Punk's Get Lucky is like your midnight jam, because it's effortless and easy to sing along, Halestorm's version is rough, loud and packs a punch. Definitely not in the same vein as the original, but if you're a rock lover, you'll like this cover, because it shows how you can layer a non-rock song over a quintessentially rock beat.
Miley Cyrus covers Lana Del Ray's Summertime Sadness
There's not much in common between Lana Del Ray and Miley Cyrus apart from the fact that they're both female singers from the USA. However, both have an immense fan following. While Ray has a raspy, seductive voice, Cyrus prides herself on her country lilts. Cyrus' cover of Lana Del Ray's Summertime Sadness is dramatic, and melodic, and doesn't shift much from the original structure, but Cyrus doesn't mask her voice either.
Imagine Dragons cover Nirvana's Smells Like Teen Spirit
The Demons and Radioactive singers did a cover version of Nirvana's most famous song in the most impromptu way at a concert in Leeds. Smells Like Teen Spirit is widely covered song, and a lot of the covers sound like clones of the original without Kurt Cobain's magical voice. But when Dan Reynolds (the lead singer) mentions that Cobain is one of their favorite artists of all time, and that they were doing this cover to pay homage to the culture of letting lose in Leeds, you believe him. Their rendition of the song takes you back to the time you were chilling with your friends, jamming to this rock number.
Joseph Gordon Levitt covers Lady Gaga's Bad Romance
Now Joseph Gordon Levitt isn't a full-time musician per se, but we can't say that he doesn't sing. In this cover of Lady Gaga's Bad Romance he shows his bada** side the minute the video starts, by saying, "now i'm going to make it worth it." And he does. Using his most raspy, bold vocals, Levitt does a stellar job of covering a Lady Gaga song, which we all know is no mean feat.
Ed Sheeran covers Lorde's Royals
When you hear Ed Sheeran sing you wonder if there's anything he can't do? In this video, we are told that he's never sung the song before and it's an impromptu cover. Sheeran's cover doesn't have the oomph factor that Lorde brings to the table but he makes the song all about the typical Ed Sheeran voice, which is, adorably indie-like, and mellow.
Usher covers Foster the People's Pumped Up Kicks
Usher is basically the definition of swag, don't you agree? In this rather stylish cover of Pumped Up Kicks, he's seen wearing sunglasses in the dark, and starts the song with a mean electric guitar introduction. Basically, he turns a fun song that you can hum along to, into a song you want to turn up the volume to and sing out loud during a road trip.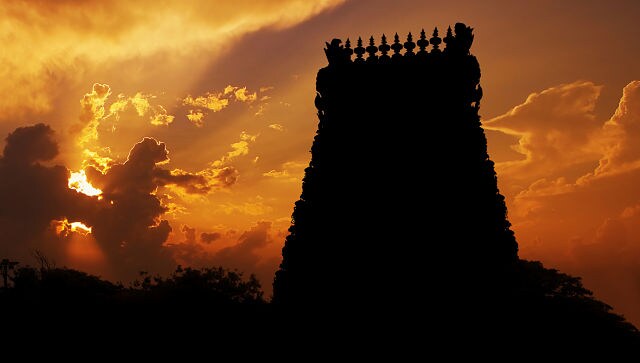 Politics
Tamilians don't just pray in temples; they see them as community spaces that reaffirm social unity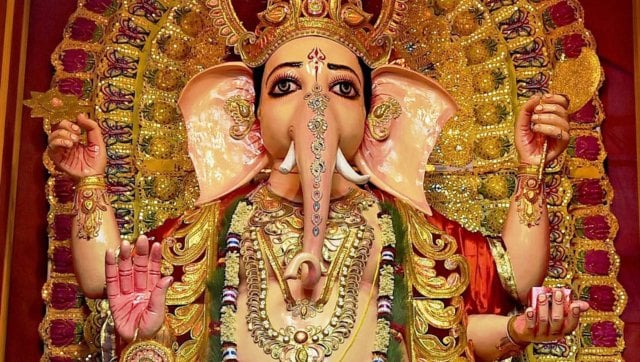 India
The Sankashti Ganesh Chaturthi tithi starts on 31 March from 2.06 pm and will end on 1 April at 10.59 am