From bubbly actress to a debutant producer: Anushka Sharma talks about Bollywood biases
Sharma isn't just breaking the mould by wearing the producer cap at the peak of her career. She's among the new heroines of Bollywood who aren't nervous about talking money and demanding more.
There is an adjective from which every actress in Bollywood should actively run away. It's 'bubbly'. Why? Because 'bubbly' fades fast, is repetitive and it's a straitjacket.
Since her debut in Rab Ne Bana Di Jodi in 2008, Anushka Sharma has been convincingly playing characters with a definite bubbly kernel. The women she plays have a certain energy and bounce in their step, like Tani of Rab Ne Bana Di Jodi, Band Baaja Baaraat's Shruti, Jab Tak Hai Jaan's Akira and most recently, PK's Jaggu.
However, the bubbles seem to be going bust, but in style. In May, Sharma will be seen as jazz singer Rosie in Anurag Kashyap's period saga, Bombay Velvet, set in the 60s. After that comes Zoya Akhtar's Dil Dhadakne Do, about a dysfunctional family on a cruise. And this week, in her upcoming film, NH10, directed by Nadveep Singh, there's nothing even remotely bubbly, as the poster makes amply clear. Sharma's character Meera is seen bleeding from the head. She's captured mid-motion, smashing an iron rod into someone.
The other twist is that Sharma is co-producing it.
This is news because, as uncharitable as it may seem, traditionally, production is an area that actresses focus on when their careers have run their course. Sharma is the first A-list actress in Bollywood to be producing a film while she's at the top of her game. (Priyanka Chopra has also entered the producing arena, but that project has not gone on the floor yet.)
Yet, this not a distinction that Sharma places much value upon. "I don't understand this whole thing of, 'Oh, you're too young' and 'Nobody's done this before'," said Sharma, during our phone interview. "I am not somebody who falls for that. I actually had no interest in becoming an actor to begin with. So everything was a clean slate for me when I started off and that really helped me keep an open mind. My brother and me, we would discuss a lot of films with our friends and we would all wonder, why aren't we doing these films here? When NH10 came to me, it seemed like the right time to start off."
The transition into producing a film automatically demands a more holistic look at filmmaking than is required of an actor. In the case of NH10, the unit had to deal with tough shooting conditions, including fog, being stranded in a sandstorm and issues with getting a clearance from the censor board. "I think I have learnt to deal with a lot more things at the same time because that's what I had to do with this film," said Sharma. "I feel braver and wiser after this movie. Yesterday someone was saying to me, 'Don't you wish you had picked an easier film?' But strangely I've become calmer. Now I feel I can handle anything."
This is not to suggest Sharma is under any illusion about Bollywood and the way this notoriously skewed-in-favour-of-men film industry works. "Obviously there is disparity and I understand what the disparity is," said Sharma. "It reflects on our society. It is everywhere. Sometimes there are women who are more influential than males in the industry, but you can feel a difference in the importance and respect they are given in the industry." She's also pragmatic and alert enough to not be mollified by mere gestures. "I remember once Shah Rukh said that he is always going to put the name of the actresses before his name in the credits," said Sharma. "I don't think that's important. It should just be that, who is your senior actor? Put that name first. "

Sharma isn't just breaking the mould by wearing the producer cap at the peak of her career. She's among the new heroines of Bollywood who aren't nervous about talking money and demanding more. After the Union Budget 2015 was presented this year, Sharma wrote a column for The Economic Times in which she mentioned that actresses in Bollywood are paid a quarter of what their male counterparts are.
Talking about that disparity, Sharma said during our interview, "It's true that how much you're paid depends on who can get how many bums on seats. But now what is happening is that it's just become a rule: a guy gets more and a girl gets less. But maybe a new guy is not getting in as many as someone who's already been there for a while. There have to be different standards to measure this. Nowadays, even an actress is opening a film. Like I can do an NH10 and expect a certain number of people to come and watch the film."
Come to think of it, that actresses like Sharma command the respect they do in a largely conservative and male-dominated industry and the fact that their fan base grows when they take on roles that are not conventional is good reason for us to beam widely and walk with a spring in our step. Maybe we can't escape being 'bubbly' after all.
NH10 releases on March 13, 2015.
Find latest and upcoming tech gadgets online on Tech2 Gadgets. Get technology news, gadgets reviews & ratings. Popular gadgets including laptop, tablet and mobile specifications, features, prices, comparison.
First Cricket News
Former Australia coach John Buchanan has given his two cents on the leadership style of Virat Kohli and how Team India will fare in his absence in the upcoming Border–Gavaskar Trophy 2020-21.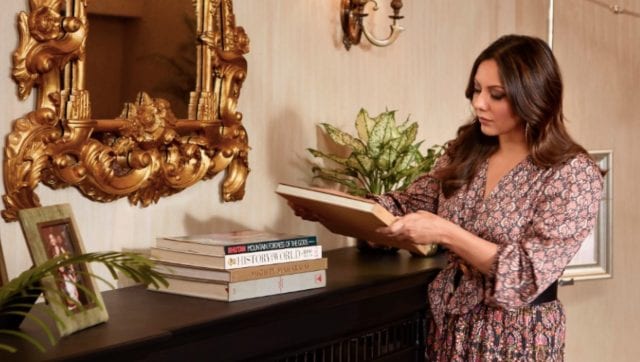 Entertainment
The winner of Shah Rukh and Gauri Khan's contest with Airbnb will get a chance to spend a day in the actor's New Delhi home.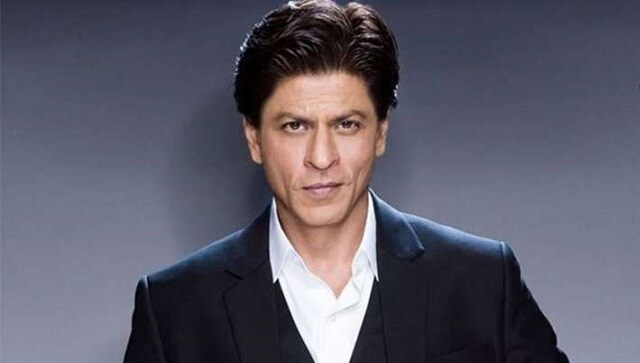 Entertainment
Shah Rukh Khan, who has been on an acting hiatus since his 2018 release Zero, was recently seen at Mumbai's Yash Raj Film Studios.