From Baahubali to Piku to Bajirao Mastani: Here are the 12 best Bollywood films of 2015
Since it's december, and the end of this eventful year, here's a list of 10 best films of 2015
It was the year of promises, masterpieces and the unexpected surprises. While films like Dibakar Bannerjee's Byomkesh Bakshi and Anurag Kashyap's Bombay Velvet proved to be colossal disappointments, surprises came in big and small packets. Luv Ranjan's cocky Pyaar Ka Puchnaama 2 jostled for attention with Zoya Akhtar's Dil Dhadkne Do. Dark, angry films Meghna Gulzar's Talvar, Sriram Raghavan's Badlapur and Navdeep Singh's NH10 rubbed shoulders with silly comedies such as Anees Bazmi's Welcome Back and Rohit Shetty's Dilwale. But since it's december, and the end of this eventful year, here's a list of 12 best films of  2015:
1. Bajirao Mastani
Saving the best for the last, the year-end brought a bonafide epic into theatres. Bajirao Mastani is an dramatic historical. Every component, from the songs and the background music to the dances and fights, it's all food for the eyes and the soul. Sanjay Bhansali makes films, while many ​​others make an effort.
2. Piku
The most surprising hit of the year was also the scatological neo-classic of the Hindi cinema. Amitabh Bachchan played a Bhadra Lok obsessed with his bowel movement. Deepika Padukone was his harassed daughter, while Irrfan Khan was the guy driving the father and daughter to Kolkata as the pair drove each other crazy. Shoojit Sircar is a man of who works wonders with bodily fluids. Vicky Donor would vouch for that.
3. Baahubali
S S Rajamouli's fantasy-epic showed us what we can do if we put our art and heart into it. Baahubali managed to suck audiences into never-never land. It was a fable so flamboyant it made The Lord Of The Rings seem redundant to Indian audiences, at least for a while. It also made Telugu star Prabhas suddenly much sought-after in Bollywood. Rajamouli is the first real cross-over director from the south whose Telugu film has made Bollywood sit up and gawk.
4. Masaan
On the other end of scale from Baahubali, is debutant director Neeraj Ghaywan's Masaan. Epic in its own unique niche way, Masaan is story about the burning ghats of Varanasi and the dying embers of a dignity denied to Richa Chadha, whose only crime was pre-marital sex with her boyfriend. Many strands of oppression and thwarted emotion coursed through the veins of this vibrant view of Varanasi.
PS .We only had to see Sanjay Mishra in Masaan and then at the end of the year in Dilwale to realize what mainstream Bollywood does to talented actors when they need extra cash.
5. Titli
Another debutant director Kanu Behl scored big with his Dilli-wali version of the Godfather, Titli. Behl kept it so real right through the film, we felt as if we were part of that grimy cloistered little home where the three brothers lived in crime as though every family did the same. The routinism of crime was frightening, and at the same time quite stunning.
6. Baby
Akshay Kumar gave one of the year's best performances in this super-intelligent take on counter-terroror intelligence. Rigorously researched and riveting, the narrative combined a documentary style with pure Bollywood-entertainment format. Baby may have deserved more success than it actually got.
7. Dum Laga ke Haisha
Director Sharat Kataria's simple but beautiful film about a mismatched couple in Hardwar grappling with the exigencies of an arranged marriage struck a chord with many. Ayushmann Khurrana loved Kumar Sanu's music. Newcomer Bhumi Pedneker loved  her new husband. And we loved the way she weaned her husband away from Sanu. Simplicity was sublimated to high art in this modern-day take on Basu Chatterjee's 1969 experimental film Sara Akash.
8. Margarita With A Straw
Shonali Bose's brave and beautiful film Margarita With a Straw is  about an autistic girl's struggle to ride her physical and emotional impediments with pride and dignity. This was a ballsy and emotional experience which left us emotionally exhausted but enriched.
9. Shamitabh
Balki always lays it out in a way that is hard to predict, or replicate. Shamitabh was the story of a mute actor who used the Bachchan baritone to become big. What ensued was dramatic egoistic confrontation filled with the sound and fury of subverted laughter and deflected anger. This was a wicked tongue-in-cheek homage to Hollywood's most famous baritone.
10. Bajrangi Bhaijaan
Kabir Khan's Bajrangi Bhaijaan was an all-heart drama about Salman and a little Pakistani drifter. It did more for Indo-Pak relations than what all the politicians from both sides of the border haven't done in 66 years.
11. Qissa
Debutant director Anoop Singh's Qissa is a surreal fable set in post-Partition India about a man whose craving for a male heir causes unmitigated tragedy. Brilliant performances by Irrfan as the delusional father and Tilottama Shome as the daughter forced to be his son.
12. Angry Indian Goddesses
Pan Nalin's Angry Indian Goddesses is a Goan chick flick remarkable for its cast of spirited women who let it all hang out. Unexpunged. More power to the Goddesses, angry or otherwise.
(All images are screen grabs from Youtube)
World
The clip shows a person putting a tiny tortoise in front of their father. The tortoise moves its head close to its baby and keeps it there as a mark of affection
Entertainment
Spencer Elden, who when four months old appeared nude on the 1991 cover of Nirvana's album Nevermind, is suing the band again under child pornography laws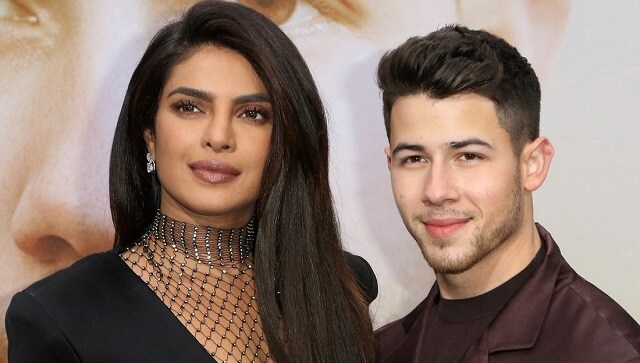 Entertainment
Priyanka Chopra shared on Friday night that she and husband Nick Jonas have welcomed a baby via surrogacy.