From Andhadhun to Stree: Bollywood's 2018 offerings show that the allure of the honourable 'hero' has ended
Many of Bollywood's successful films shared a common trait – the absence of infallible male protagonists, or what we know as the traditional Bollywood Hero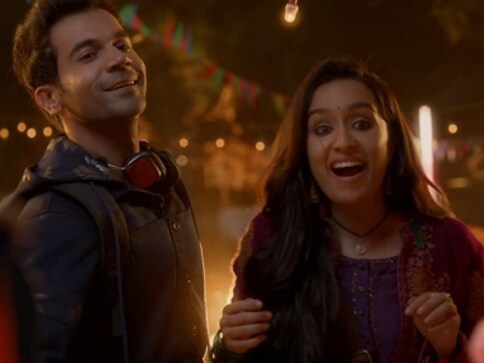 In the 1989 film Hero Hiralal, a cocky rickshaw driver Hiralal (Naseeruddin Shah) emerges from behind a torn film poster and exclaims "Phatta poster, nikala hero!" Seconds before, a panning shot of the camera floats across several hand-painted film hoardings, a theme common to them all – men at the centre of the action. Shah's famous dialogue has been repeatedly referenced in films ever since, not the least bit in Rajkumar Santoshi's 2013 film of the same name. The dialogue and its hyper-masculinity have been symbolic of film culture in the country. 'Hero kaun hai?' we have all asked, countless times, about films we know nothing about. All because the hero has presided over cinema's resolutions and revenges, wearing the crown that Bollywood itself in a Shakespearean way, feels indebted to.
The quintessential Bollywood Hero has forever been incorruptible, without flaws, and central. But most crucially, he has always been male.
Whatever the cumulative efficacy of a film's story, or an image in it, the hero has anchored everything, from arcs that plunge us into despair or rescue us from its depths. All that, perhaps, changed in 2018 when we collectively asked, 'Story kya hai'.
It is perhaps a bit coincidental then that Bollywood's belated #MeToo explosion finally hit the red carpets of Mumbai in a year when men, in the real world, were found wanting of rescue acts they themselves would have otherwise orchestrated in film scripts. Never before have those who told us stories, and with it meditations on morality, looked so weak in their own knees. For some reason, this change seeped into our films as well. Almost the entirety of this year's most lauded films which include October (Shoojit Sircar), Raazi (Meghna Gulzar), Mulk (Anubhav Sinha), Stree (Amar Kaushik), Andhadhun (Sriram Raghavan) and Badhaai Ho (Amit Sharma) had something in common – the absence of infallible male protagonists or what we know as the traditional Bollywood Hero. None of the most acclaimed films of the year rested entirely on the shoulders of righteous men. Most of them didn't even offer easy catharsis. Instead, they offered stories, like life, populated by people of marginal charisma and stifled heroisms.
In October, Varun Dhawan's Dan purposelessly waits out the death of a woman he knows nothing about – heroic? I wouldn't be sure. In Mulk, Rishi Kapoor's Murad Ali suffers and suffers until he finds the security of a courtroom to speak his mind, with etiquette – the heroic thing to do would have been to speak before, or louder, surely. Badhaai Ho felt equally elevated by each of its characters, however big or small spaces they occupied. Stree purposely denied its men polished masculinities that ground the world around them. Andhadhun did not have a moral core to even begin with. Now, in the cinematic world, when we find ourselves in duress or need to be rescued, we no longer yearn for a masculine, righteous hand, or the flat morality of a man, also known as the hero.
The hero-heroine dichotomy has served Bollywood well for decades, largely because it helped build brands and feed to the average gullible mind an illustrated picture of love. It helped fill up Bollywood's piggy bank when it ran out of nuanced stories to tell. Even in this dichotomy, though, the hero dwarfs his counterpart and serves as the prime avenger, the reason for all our cheer and elation, our empathy. Sympathy, on the other hand, we have perennially reserved for the women. So in a year when women in reality stood up and spoke up, it was perhaps inevitable that the men in our films felt diminished, scarred, even inadequate to lead us or offer comfort in times of conflict, be it of the mind or the heart. At most, they seemed capable of change, the extent of which depended on the man's nobility.
There are still more things that need to change. The credit of the success of a film is still usually awarded to the conventionally good-looking man who plays the lead character (or supporting lead), whereas in reality, the quality of a story is dictated by the quality of each of its parts, however big or small. Credit should not be determined by who has the cockiest voice in real life, or by brand value.
This is not to say that the Bollywood Hero is dead, but that he does seem smaller than he has ever been – all the more fitting for a year when he has been asked to embody his easily earned morality in real life and has fallen woefully short. Can we please have our men on the ground where they belong? Can we call them actors from here on, with heroism retained for those who are willing to earn it?
Entertainment
Pushkar and Gayatri, the creators of Prime Video's 'Suzhal- The Vortex' share the ingredients of the investigative drama series.
Entertainment
Amazon Prime Video's 'Suzhal- The Vortex' which premiered on 17th June is the most engaging series ever
Entertainment
Written and created by Pushkar and Gayatri, Suzhal – The Vortex features Aishwarya Rajesh, Kathir, R. Parthiban and Sriya Reddy in pivotal roles.