From Aamir Khan to Shah Rukh Khan, Bollywood gives a thumbs up to PM's demonetisation move
Bollywood celebrities have been showering praises for the demonetisation of the denominations of Rs 1,000 and Rs 500 currency notes
The demonetisation move by Prime Minister Narendra Modi took the country by surprise, but a large section, including the Hindi film industry, endorses the brave decision.
Aamir Khan, whose film Dangal is all set to hit the theaters this December, stated that he would not mind if the business of his film gets affected by demonetisation as he is looking at the larger picture. According to a report by The Siasat Daily, Khan addressed the issue at a song launch of his film.
''During such situations, we should think about what is good for the country. People are facing some issues, but we should focus more on the long-term benefits of this drive. Even if this drive affects the business of my film, I would have no issues with it," he said.
While Khan's film is slated to release a month later, it is John Abraham's film Force 2 which hits the theaters this Friday. However, he also endorsed the PM's move and hoped that his film does not get affected by the impact of demonestisation.
As per a report by Glamsham.com, he said, "I hope Rock On 2 does well. Even if demonetisation affects the box office business, it will last only till the immediate weekend as the banks and ATMs are not functioning properly. But I hope everything is fine when Force 2 release on 18 November."
Arjun Rampal, who is a part of Rock On 2, admitted that his film felt the brunt of demonetisation but he looks it as a casualty in the long-drawn war against black money. According to an Indian Express report, he said, "The move is good for the future. Rock On 2 has sacrificed its profit for a larger cause. Demonetisation will ward off several evils like terrorism and drug smuggling."
Shahid Kapoor echoed the same view according to a report by Bollywood Spy. "I think it is too early to say anything as there are a lot of practicalities involved. But if it is able to curb the issue of black money and fake money, then it is a bold move. When the corruption is so widespread and rampant, such a bold move becomes essential."
Salman Khan and Aishwarya Rai had also lauded the decision of the ruling party. While Khan said that he will get his currency notes exchanged, Aishwarya also dubbed demonetisation as a brave move in the long-term war against black money.
Other celebrities also took to Twitter to show their support to the PM's move. Here is what they had to say:
PM Modi ji. Ball out of the stadium. Wohaaaaaa!!!! De monetisation is the right answer. Congratulations!

— Rishi Kapoor (@chintskap) November 8, 2016
Congratulations to @PMOIndia @narendramodi for this bold move to ban 500 and 1000 notes to counter #BlackMoney and strengthen our economy. — Madhur Bhandarkar (@imbhandarkar) November 8, 2016
This is truly a masterstroke move!!!! @narendramodi hits it out of the stadium!!!! 🇮🇳

— Karan Johar (@karanjohar) November 8, 2016
A welcome bold&courageous step by PM Modiji towards nation building.Each 1of us shld cooperate in d larger interest of d nation #BlackMoney — Anushka Sharma (@AnushkaSharma) November 8, 2016
Ballsiest move I have ever seen from any leader.. It will cause a lot of heart ache but Kudos..Super way to make the black money redundant

— Anurag Kashyap (@anuragkashyap72) November 8, 2016
100 सोनार की, 1 लोहार की। Masterstroke @narendramodi — Ajay Devgn (@ajaydevgn) November 8, 2016
In 1978 the Janata Party Govt had demonetised 1000, 5000 and 10000 rupee notes. Great move. History repeating itself? #BlackMoney

— Hansal Mehta (@mehtahansal) November 8, 2016
Super move by @narendramodi govt in the war against black money.. kudos to the think tank. #endcorruption — Farhan Akhtar (@FarOutAkhtar) November 9, 2016
Hoping we can all work in harmony to see out this change & it pays dividends to each & every citizen in the future. No more #BlackMoney !!!

— Arjun Kapoor (@arjunk26) November 8, 2016
Bold move by PM @narendramodi ji as the #1000rs #500rs notes become invalid/redundant. #NewIndia — Riteish Deshmukh (@Riteishd) November 8, 2016
We stole your thunder USA!
Well played Mr Modi... successfully turning black into white in one smooth move 👏🏻🎈#blackmoney

— Aditi Rao Hydari (@aditiraohydari) November 8, 2016
.@PMOIndia that is a brilliant move to put an end to the #BlackMoney Jai Hind 🇮🇳 — Daisy Shah (@ShahDaisy25) November 8, 2016
Very bold move by Modiji. I hope no one had any clue this was going to happen. Well played! #BlackMoney

— Raghu Ram (@tweetfromRaghu) November 8, 2016
WHAT A MOVE!!! @narendramodi #Jaihind💥 #BlackMoney — Abhishek Kapoor (@Abhishekapoor) November 8, 2016
A wave of positive change is hitting our nation under @narendramodi's leadership! Our PM's passion to end corruption is infectious!

— Vivek Anand Oberoi (@vivek_oberoi) November 13, 2016
Due to the death of black money, all of a sudden I am feeling rich... — Arshad Warsi (@ArshadWarsi) November 11, 2016
Farsighted. Extremely smart. And not politically motivated. Will bring such a positive change for Indian economy. Great move @narendramodi

— Shah Rukh Khan (@iamsrk) November 9, 2016
T 2435 - the new 2000 rs note is PINK in colour ... the PINK effect ..!! — Amitabh Bachchan (@SrBachchan) November 8, 2016
I still support #NoteBandi but the execution is worst. U can't force ppl to stand in the lines n cry for food n water. It's not fucking done

— KRK (@kamaalrkhan) November 13, 2016
Couldn't agree more!!! Historical move @narendramodi @PMOIndia it's a beginning of new India...Jai Hind https://t.co/ulLgGGy709 — Sonali Bendre Behl (@iamsonalibendre) November 8, 2016
9/11 jab bhi aata hai hila dalta hai bhai...this 9/11 some will lose...many shall win! A powerful & brave decision indeed #RIP #BlackMoney

— Suniel Shetty (@SunielVShetty) November 8, 2016
Hats Off Sir @narendramodi ... Proud to have you as our Prime Minister. Heartfelt Respects and Love — Sonu Nigam (@sonunigam) November 8, 2016
Absolute #Masterstroke by our PM @narendramodi wiping out #BlackMoney in one move..let's welcome a cleaner future for #india 🇮🇳🙏🏼. Jai Hind.

— Aftab Shivdasani (@AftabShivdasani) November 8, 2016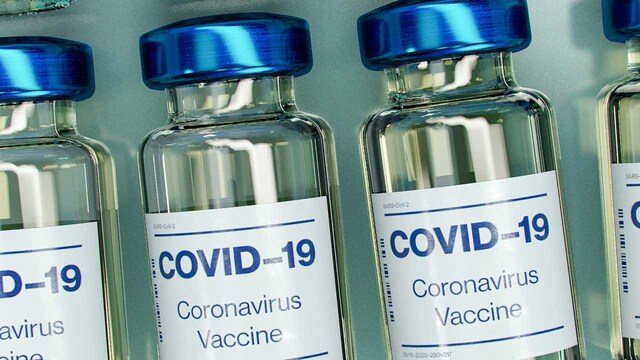 Entertainment
"The Yash Chopra Foundation will bear all other costs too associated with vaccinating the workers," said Yash Raj Films.
Entertainment
Radhe actors SalmanKhan and Disha Patani feature in the Hindi version of Allu Arjun's song 'Seeti Maar.'
Entertainment
'Dil De Diya' has been sung by Kamaal Khan and Payal Dev while the music has been composed by Himesh Reshammiya