Fred Savage denies sexual harassment allegations by former colleague; 20th Century Fox also extends support
20th Century Fox, accused of unsafe working environment, issued a statement that it has found allegations against Fred Savage baseless after investigation.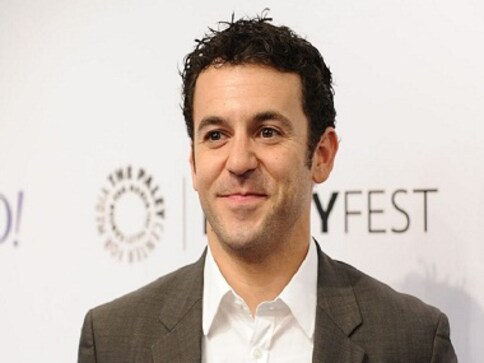 Actor-director Fred Savage, best known for his role in the coming-of-age classic show The Wonder Years, has denied the accusations of sexual harassment by a former female crew member.
A suit had been filed by the former female employee against Savage and 20th Century Fox alleging hostile and abusive workplace environment. Fox too has come out and defended Fred Savage, and denied any wrong doing as reported by Variety.
Younjoo Hwang, the former costume crew member on Fox's show Grinder which aired for only one season in 2015-16, has accused Savage of creating a hostile work environment, aggressive and intimidating behavior on set, and an alleged instance of physical assault where he violently struck her arm three times with his hand when she was dusting off dandruff, as reported by CNN.
Savage, known for directing episodes of shows like 2 Broke Girls and Modern Family, and producing shows like It's Always Sunny in Philadelphia, has a lucrative deal with 20th Century Fox, and has been exonerated by the studio. "Fox takes all allegations of improper conduct very seriously. We conducted a thorough investigation into these allegations and found no evidence of any wrongdoing on the part of Mr Savage. We will vigorously defend against these unfounded claims," said a Fox spokesperson, as reported by Variety.
Savage has issued a statement denying the allegations and called them completely untrue. "Fox conducted an extensive internal investigation into her claims, a process in which I fully participated. After concluding a thorough investigation, Fox determined that there was absolutely no evidence to support these accusations. None of her claims could be substantiated because they did not happen," said savage in his statement, as reported by ABC News.
The latest allegations follow recent reports that The Wonder Years, that aired from 1988 to 1993, was allegedly cancelled after a lawsuit against Savage for sexual harassment by costume designer Monique Long who had accused the 16-year-old actor of verbally and physically abusing him. The lawsuit had been settled out of court after an undisclosed amount was paid to hush the matter, as reported by NME.
Entertainment
:I have reared many such elephants, treated them like my own children, looking after them as a foster mother (valarppu thaai), particularly those who lose their mothers in the jungle," Bellie told PTI
Entertainment
"The Little Mermaid," helmed by visionary filmmaker Rob Marshall, opens exclusively in theaters nationwide May 26, 2023.
Entertainment
RRR's Naatu Naatu, which became a global sensation soon after its release, won the Oscar for Best Original Song on 12 March.