Freaky Ali is yet another Hindi film inspired by an Adam Sandler movie; here are others
Freaky Ali is only the latest evidence of Bollywood's fascination with Adam Sandler's brand of movies
The trailer for the Nawazuddin Siddiqui starrer Freaky Ali has just been released. Siddhiqui steals the show as a goofy gangster-turned-golfer. Though the comedy looks like a definite must-watch, what many might not know is it is 'inspired' from a Hollywood movie Happy Gilmore starring funnyman Adam Sandler.
This 1996 comedy has Adam Sandler playing the titular role of the goofy, foul-mouthed Happy Gilmore. When Happy discovers his grandmother (Frances Bay) will lose her home if she doesn't fork over 270,000 dollars to the IRS, he tries to figure out how he can possibly scrounge up the cash. He ends up participating in a golf championship pro tour which gives him a chance to win enough money to get his grandmother's house back.
This is not the first time Adam Sandler's movies are being adapted into Bollywood versions though. All of Sandler's movies have a sweet and goofy brand of comedy,with an inevitable romantic twist, which makes them perfect candidates to be adapted into a Bollywood potboiler.
Here are a few more movies inspired by Adam Sandler's crazy on-screen antics:
You, Me Aur Hum is inspired from 50 First Dates
How do you make a woman with a memory problem fall in love with you?
Both these films answer this tricky question. The persistent hero does end up getting his lady love in the end though.
While Kajol has Alzheimer's in U, Me Aur Hum, Drew Barrymore has  Goldfield's Syndrome, is similar to short term memory loss and anterograde amnesia. U, Me Aur Hum is of course more dramatic and serious, but the basic plot of the movie remains the same; the stalker-ish persistence of Adam Sandler and Ajay Devgn bears fruit, they get the girl in the end.
Note: U, Me Aur Hum is 'very loosely' adapted from 50 First Dates, while others have a more direct approach.
Mujhse Shaadi Kagogi is inspired from Anger Management 
A man with anger management issues finds help in the form of unconventional therapists, and finds love along the way; also, a cricket/football stadium makes an appearance. Yep, that's the summary of these two movies. Mujhse Shaadi Karogi stars Salman Khan as a man with anger management issues (as inspired by his real life anger management issues) and Akshay Kumar plays an unusual therapist. The love story here is highlighted more as compared to Adam Sandler and Jack Nicholson's Anger Management — because Bollywood loves love stories.
Just Go With It is inspired from Maine Pyaar Kyun Kiya

The Hollywood movie Just Go With It starring Adam Sandler and Jennifer Aniston was released in 2011 and Maine Pyaar Kyun Kiya released in 2005. Wonder of wonders, this is the movie that inspired Adam Sandler to make Just Go With It. The movies have a deceptively similar storyline: a successful doctor asks his secretary to pretend to be his wife in order to please another girl, but ends up falling for her instead. Though the Salman Khan, Sushmita Sen and Katrina Kaif starer was the inspiration behind Just Go With It, evidence points to both the movies being inspired by 1969 film Cactus Flower — which in turn was based on the French play Fleur de Cactus. 
Find latest and upcoming tech gadgets online on Tech2 Gadgets. Get technology news, gadgets reviews & ratings. Popular gadgets including laptop, tablet and mobile specifications, features, prices, comparison.
Entertainment
On 14 October, Nawazuddin Siddiqui's wife Aliya had appeared before the POCSO (Protection of Children from Sexual Offences) court and recorded her statement under section 164 of the CrPC (recording of confessions and statements) on her complaint against her husband and his four family members.
Entertainment
Sangeen will be shot across London and Mumbai and will go on floors in January 2021.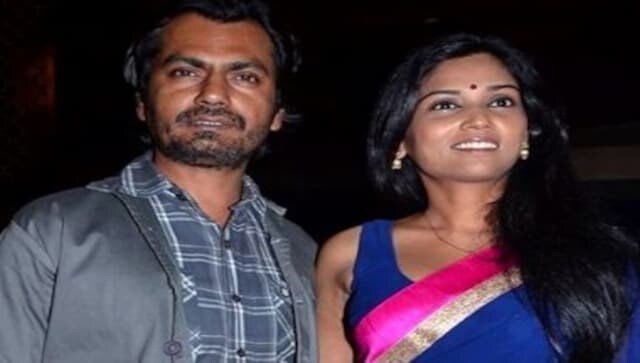 Entertainment
While Nawazuddin Siddiqui was unavailable for comment, his brother Saifuddin Siddiqui alleged that Aliya was trying to blackmail and extort money from the actor.