#FPContests: Win a pass to the IMAX® 3D Preview of exclusive footage from Doctor Strange
Doctor Strange is an upcoming American superhero film featuring the Marvel Comics character of the same name, produced by Marvel Studios and distributed by Walt Disney Studios Motion Pictures. It is intended to be the fourteenth film of the Marvel Cinematic Universe (MCU). The film is directed by Scott Derrickson, who wrote the screenplay with C. Robert Cargill from a story by the duo and Jon Spaihts, and stars Benedict Cumberbatch, Chiwetel Ejiofor, Rachel McAdams, Benedict Wong, Michael Stuhlbarg, Benjamin Bratt, Scott Adkins, Mads Mikkelsen, and Tilda Swinton. In Doctor Strange, surgeon Stephen Strange learns the mystic arts from the Ancient One after a career-ending car accident.
Doctor Strange is scheduled to be released in the United States on November 4, 2016 in 3D and IMAX 3D.
Excited much?
Here's your chance to watch an exclusive preview of footage form the movie almost a month before the actual release date of the movie.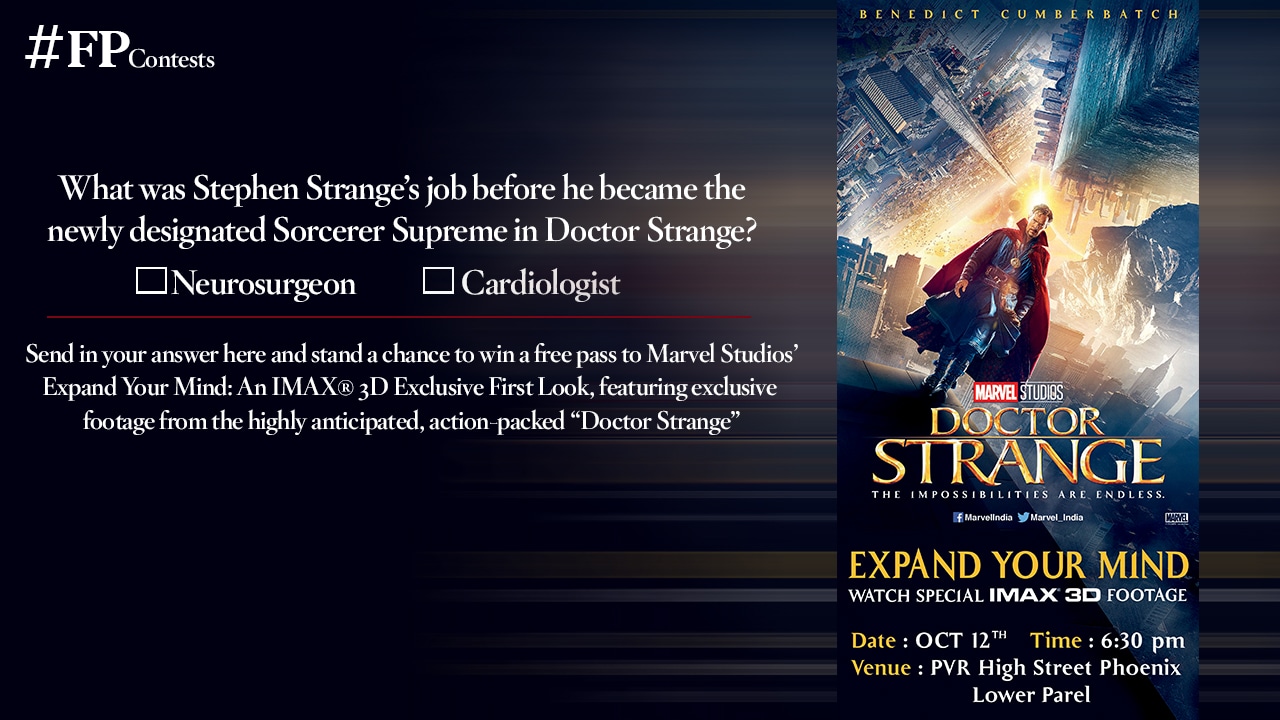 Send in your answers on our Facebook page or by tweeting to us on our Twitter handle and stand a chance to win a free pass to Marvel Studios' Expand Your Mind: An IMAX® 3D Exclusive First Look, featuring exclusive footage from the highly anticipated, action-packed "Doctor Strange".
Updated Date: Oct 08, 2016 20:37 PM