Former Talking Heads frontman David Byrne earns first top 10 album on Billboard chart with American Utopia
American Utopia debuted at number three on the Billboard chart, selling 63,000 copies in the week through Thursday
New York: David Byrne, an underground icon since the 1970s, has earned his first Top 10 album in the United States with his latest work, American Utopia.
The album debuted at number three on the Billboard chart, selling 63,000 copies in the week through Thursday, tracking service Nielsen Music said.
Nielsen attributed the success in part to a bundling arrangement that sees fans buy the album as part of a package with tickets to Byrne's tour.
Byrne, 65, rose to fame as the frontman of new wave pioneers Talking Heads, delivering surrealist lyricism in his bellowing voice.
Despite critical acclaim, Talking Heads never entered the Top 10 in the United States. The band's highest charting album was 1983's Speaking in Tongues, featuring the song 'Burning Down the House.'
Byrne, a longtime New Yorker who was born in Scotland, has achieved more mainstream success in parts of Europe.
Naked, the final studio album by Talking Heads released in 1988, went to number three in Britain, where American Utopia opened at number 16.
The rapper Logic, best known for his anti-suicide anthem '1-800-273-8255,' topped the latest Billboard chart with his mixtape Bobby Tarantino II.
American Utopia, one of Byrne's more accessible solo albums, came as the singer searched for reasons to be optimistic about the world amid his distress over President Donald Trump's election.
Speaking to AFP, Byrne said the songs came "from the point of view of asking who we are and what kind of people are we. What am I — how do I relate to other people?"
Byrne is also known for his love of world music, with his Luaka Bop label especially active in releasing artists from West Africa and Brazil.
Find latest and upcoming tech gadgets online on Tech2 Gadgets. Get technology news, gadgets reviews & ratings. Popular gadgets including laptop, tablet and mobile specifications, features, prices, comparison.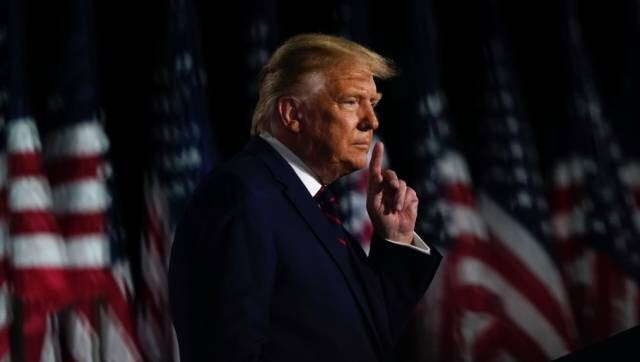 World
The US president said that China condemned his travel ban on their country, even as they cancelled domestic flights and locked citizens in their homes
Entertainment
Keith Urban's new album Speed of Now Part 1, including two songs in collaboration with singer-songwriter Breland, releases today.
Entertainment
The biopic will also be written by Juno scribe Diablo Cody and produced by Amy Pascal, who bankrolled A League of their Own, the 1992 film co-starring Madonna.