Forget Ae Dil Hai Mushkil: This Diwali's blockbuster is MNS vs Mumbai Police
A dozen senior police officials have been brainstorming about how to prevent the Maharashtra Navnirman Sena (MNS) from harassing Mumbaikars
After receiving direct orders from Home Minister Rajnath Singh and Maharashtra Chief Minister Devendra Fadnavis, Mumbai Police commissioner Datta Padsalgikar is set to show the strength of the Mumbai Police and underline the fact that people can't get away with whatever they want. The orders? Do what it takes to ensure the smooth release of Karan Johar's film Ae Dil Hai Mushkil. This is the first instance of the Centre directly intervening in a situation of this manner.
A. At the same time, MNS chief Raj Thackeray has also called an urgent meeting of senior leaders to discuss how to tackle the situation, particularly in light of the fact that Ae Dil Hai Mushkil is set to be released in Mumbai, Maharashtra and all over India on 28 October — the very day Diwali festivities begin.
MNS leaders know that the anti-Pakistan stand of the party has a significant amount of support in Mumbai and the state in general. There is a perception that citizens of the state almost unanimously don't want any Pakistani to live or showcase their arts in India. And so, the party chief can't really withdraw his threat to agitate against the film, said a senior leader told on condition of anonymity. On this issue, he added that only Raj will speak but, "Aage dekho hota hai kya (wait and see what happens next)."
"Raj Thackeray is not a coward. He is the first leader to raise the migrant issue and the cause of the Marathi language. So we are not frightened of arrest while following his instructions," he said. In the meeting of senior MNS leaders at Krishna Kunj, Raj's Dadar residence — attended by leaders including Amey Khopkar and Shalini Thackeray — to discuss strategy, it was agreed that the party will not back down. The party also decided to make its stand public in 48 hours, which would end on Sunday. The MNS chief also congratulated the party cadres for steadfastly holding on to their anti-Pakistani stand.
Meanwhile, the city's police commissioner told Firstpost, "It is important that the MNS does not attempt to prevent the release of the film or else there will be very stringent action taken against its office-bearers during the festive season. All security agencies are doing their best to prevent violence from ruining the festive mood. Nobody in the city can break the law. We have already provided security to multiplexes in Mumbai. Also, we are talking with the association like the Indian Motion Pictures Association and assured them of all types of security."
Padsalgikar added, "Whoever wishes to watch the film can watch it. Nobody can stop them. FThe first time around, we booked 12 MNS karyakartas under preventive and detention clauses and the court sentenced them to 14 days of judicial custody. We take this issue very seriously and the chief minister has already issued instructions to us. We have already taken strict action and will do so in the future too."
But the MNS leaders are in no mood to comply. Aside from the speeches delivered by Khopkar and Shalini, the party leader has issued one statement calling for a ban on Pakistani artistes. Party sources told Firstpost that MNS leaders are in no mood to back down from their stand on the film and if it does indeed run smoothly in the city, it will cast major doubts on the party's integrity.
"Many office-bearers are saying that if we do a U-turn on our stand, then Mumbaikars will say that it was a political stunt and that the party has compromised its integrity. Needless to say, it will send out the wrong message. And so party karyakartas want to break the windows of multiplexes that choose to screen the film and incite violence on its premises. We are ready to go behind bars for the party, but we must also be given legal support by the party, " said an MNS office-bearer whose relative is in judicial custody until 4 November.
And the Mumbai Police is equally undeterred. "I am personally monitoring the issue closely and our senior officials are constantly in touch with multiplexes and film associations. If anyone requires help or wants security in this regard, they can get in touch with us," assured Padsalgikar, adding, "I know my duties and I have assured 1.4 crore Mumbaikars that they can freely watch this film without tension."
On Wednesday, the Mumbai Police arrested 12 MNS karyakartas for threatening the owner of Metro Cinema (Dhobi Talao) not to screen the film. Those arrested include Arwind Gawde, Shekhar Gavhane and Nilesh Jadhav.
Diwali festivities kick off next week, but it's the civic elections (to take place before March 2017) that are a motivating factor. And while MNS karyakartas are keen on indulging in such agitations, their parents are opposed. "The MNS is not providing legal support if karyakartas are behind bars after agitating. Who is taking responsibility for them?" asked a mother whose son is in judicial custody at the time of writing.
India
There was heavy police deployment across the state capital in the wake of the bandh.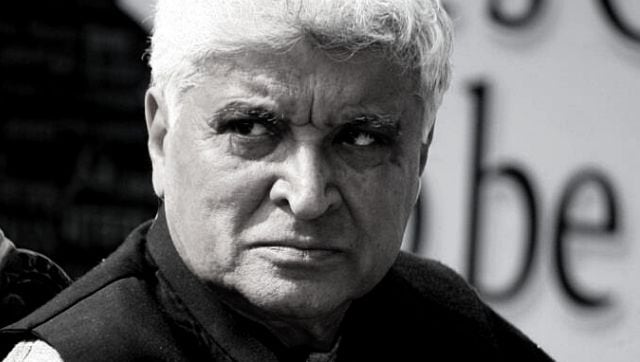 Entertainment
Mumbai-based lawyer Santosh Dubey last month sent a legal notice to Javed Akhtar for allegedly making "false and defamatory" remarks against the RSS in an interview to a news channel, and sought an apology from him
India
Congress leader Jairam Ramesh and AIMIM chief Asaduddin Owaisi shared on Twitter a letter by Gandhi on 25 January, 1920 to Savarkar's brother regarding a case.