Flashback to the fashion faux pas '90s with Dum Laga Ke Haisha
Normcore is often defined as 'dangerously regular', and the costumes of Dum Laga ke Haisha fit that description perfectly.
By Mitali Parekh
The moral of Dum Laga Ke Haisha is that the sartorial sins of the '90s should not visit the now middle-aged. Set in 1995, in Haridwar, Sharat Katariya's movie parades all the fashion fiascos of that decade to tickle us and make us squirm.
What kind of decade began in 1990? Grunge and '70s revival co-existed with much chagrin on both sides. Dilwale Dulhania Le Jayenge had released and all the girls with straight hair were parting it in the middle. The rest of us were pinning it down desperately, as if willpower could turn hair straight (this was the dark ages before hair irons and frizz control products). Conditioners were a whisper on store shelves. It was the decade of army boots and brogues, and Kajal represented us tank girls on screen, with no fashion magazine to label her.
Urmila in Rangeela, defied the straight and nary when she swished about her big, highlighted wavy hair cut in cascading 'steps'. And we ran to the tailor to get tiny sleeveless babydoll dresses. We knotted shirts at the waist and bought round sunglasses off street-side stalls.
The queen bee of the decade was Karisma Kapoor, who came into her own with Coolie No 1. Her clothes echoed what her mother Babita wore on screen — tight skirts, bell sleeves, chokers, crop tops and long chains. And eyebrows that had been plucked to a fraction of their original thickness.
City boys walked around like Axl Rose with white tees, chequered shirts and cut-off denims. When called on to be men, they slipped into pleated trousers and double-breasted blazers festooned with graphic ties. 'Baggy' was a good word back in the '90s.
Haridwar, the setting for Dum Laga ke Haisha, is far away from Delhi, Mumbai, Calcutta and Bangalore where Western dress dotted streets and fashion districts. In Haridwar, women wore ribbons in their hair. Sari blouse had sleeves gathered at wrists or elbows, with shoulders puffed like diaphanous petals.
Dum Laga Ke Haisha picks up all of this and most strikingly, it notices the most visible trend of that time — the diarrheic diversification of the brown and yellow palette. The marriage of those two colours spawned mustard, ochre and a dull turmeric. These shades surface upon the double breasted suits Prem (Ayushmann Khurrana) wears to his friend wedding (with soiled trainers, what else). It splashes upon Sandhya's (Bhumi Pednekar) chaotically-printed, synthetic saris. And it holds its ground on the Shakha members' knobbly, sleeveless sweaters.
Prem's life is being flushed down the toilet to the soundtrack of Kumar Sanu's greatest hits and Prem's clothes reflect that despondency. As a middle-class boy working for his father's modest and shaky business, his clothes are well-worn and accumulated over decades. His newer clothes — like the suits — may look like his namesake's (Salman Khan as Prem-like characters in Saajan and Hum Aapke Hai Kaun), but it's not out of idolisation. Like the rest of his life, the clothes are things he's things he's given, rather than what he's chosen. The medallion print shirt and a slim cut tab-button trouser could have been inherited from his father. The sweaters would have been knitted by his mother and aunt.
It's the dusty, well-worn and ratty feel of the costumes that lends a winningly believable texture to Dum Laga ke Haisha. They are all normcore without knowing it. These are people in a small town, fighting daily battles together in large families, getting married at mass weddings – and their clothes match this reality seamlessly.
Sandhya is a part of this milieu and she stands out, by the force of her personality and her body confidence, which means she isn't obsessed with hiding her frame.
When we first meet her, the pleats of her sari (there's that dull yellow ochre again, this time with maroon) are unravelling come off and she can't find her pallu. Let those among us who have never resorted to safety pins on a sari roll their eyes. The rest of us can just do a virtual fist bump.
Sandhya's not shy about undressing in front of her new husband, dancing at her own wedding and buying nighties to take charge of her sex life. She experiments with the sleeves of her sari blouses and does not stare wistfully at magazine cut-outs. At her mother's home, she's admiring herself in the mirror, trying out different hairstyles. Her beaten husband is never shown looking at himself like that.
If the movie was not set in a time period so identifiable (and not so far gone), Sandhya's nighty expedition wouldn't be hilarious. It's recent enough for us to see ourselves in those outfits, rather than see the film as a caricature.
Like a mother shaking a reprimanding finger at us, the song that plays while the end titles roll gives us a full blast of the '90s, warning us against repeating our fashion faux pas. There's Prem looking like a Krishan Kumar-Sumit Saigal lovechild in a colourful bundi, with metal collar tips on his black satin shirt. Sandhya wears a large ribbon in her hair, a bottle-green, satin salwar kameez with crystal embroidery that could be borrowed from Raveena Tandon. With dedication, the costume designer Darshan Jalal dug into the recesses of the decade to bring back those distinctive cholis for the back-up dancers — with the yolks that bring out the breasts.
Normcore is often defined as 'dangerously regular', and the costumes of Dum Laga ke Haisha fit that description perfectly. The regular is self-explanatory, and the danger lies in the possibility that the tongue-in-cheek irony with which the '90s are referenced in the film could inspire some to press rewind. If there's a trend we're taking away — it's the large pleated mens trousers but for women to wear like Katherine Hepburn. For those who want the '90s back whole-heartedly, please annex an island for it.
Entertainment
Bhumi Pednekar, who portrayed Chandro Tomar in Saand Ki Aankh, said "her legacy will live on", adding that she's lucky as she "got to know and be her".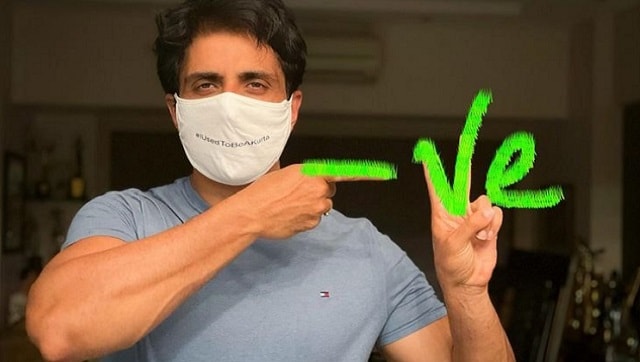 Entertainment
Beyond the dominant silence from Bollywood, many celebrities are responding to the coronavirus crisis in their own ways: by donating money and oxygen cylinders, by amplifying SOS messages on social media, and by employing damage control after receiving flak for a vacation in the Maldives.