Fawad Khan: 'When you come to watch a film, come for a film, not porn'
In this exclusive interview, Fawad Khan speaks to Firstpost about Hindi cinema's idea of masculinity, his initial reluctance to play a gay man on screen etc
This is Part 2 of an ongoing series on evolving definitions of masculinity in Hindi cinema
[SPOILER ALERT: in case you have not yet watched Kapoor & Sons]
Any comprehensive discussion on men in Bollywood this year would perforce be dominated by the industry's change in attitude towards gay men. After decades of stereotypes, caricatures and hesitation, with positive messaging usually heavily veiled, the Hindi film industry has rolled out three liberal films within a span of four months featuring significant homosexual male characters who are just regular folk, unlike the cartoons and camp figures who earlier dominated gay portrayals: director Hansal Mehta's Aligarh starring Manoj Bajpayee, Tanuj Bhramar's Dear Dad with Arvind Swamy and Shakun Batra's Kapoor & Sons (Since 1921) starring Pakistani television actor Fawad Khan.
This Khan, who made his Hindi film debut with the Sonam Kapoor-starrer Khoobsurat in 2014, is a heartthrob among women on both sides of the border. For a man who has played a landmark role in a landmark film involving the subject, he is also surprisingly shy about discussing LGBT issues, a reminder perhaps that movements across the world are best served when they involve partnerships between feisty, vocal activists and ordinary people making a difference in their own way while going about their daily business (in his case, read: making films).
In this exclusive interview, Khan speaks to Firstpost's contributing editor Anna MM Vetticad about Hindi cinema's notions of masculinity, his initial reluctance to play a gay man on screen, his no-kissing policy and going shirtless. Excerpts:
What do you think is mainstream Hindi cinema's definition of masculinity?
A greater number of earlier films revolved around a plot where the hero saves the heroine. In today's evolving cinema, masculinity is not the focal point of films as it once used to be.
Why did you hesitate to accept the role you finally played in Kapoor & Sons?
It does kind of startle you a bit and make you wonder: would my audience accept it (a character being homosexual)? To some extent, that's hypocrisy because we have appreciated Western cinema that has dabbled in far more controversial subjects. I was for a second worried about a tag being attached to it, so I shared the draft with my wife and she was like, "Why would you let go of a beautiful film because maybe someone might have an issue with it?"
At the end of the day, it's just another character that I've played. This is a part of society, it's very real and apparent. By not doing such films we simply shut it (homosexuality) away rather than trying to understand it within our communities.
Besides, with the kind of difficulties we're facing as a global society where we're having trouble getting along, if anything this is just more love in the system rather than adding conflict.
Who would have guessed that a mainstream Hindi film with a central character who is gay could be released without offending fundamentalists in India? Yet it has happened. So is it not often a question of mainstream cinema's hesitation to push the envelope?
Is it really mainstream cinema being conscious or is it just people working in a certain direction and thinking ki yaar this trend is working right now so let's follow it. I'm sure after Kapoor & Sons a lot of people will feel encouraged that ya, this also works. It's not because they were hesitant about portraying a person's sexual orientation in a film, it's more related to the fact that yaar jo chal raha hai woh chal raha hai (what's working is working). It's an industry at the end of the day. They're responding more to the market than anything else.
That being said, film makers should have fresh perspectives on making films. Mainstream cinema is now opening itself to content-related stories rather than stories revolving around a similar plot every time. What people, especially producers, were afraid of was ki yaar looks more like a drama, so does it work for a film? The sexual orientation of a character was not the main concern, the main concern is ki yaar iss tarah ka drama chalega ki nahin in cinema (will this sort of drama work in a film)?
There always has to be a person who takes the risk first. Last year Piku did that in a certain way, tried to break the fetters and change the way people were looking at mainstream cinema by using mainstream actors for a not-so- eventful subject.
Shakun Batra told me he used to joke with you that there would be a #FatwaForFawad hashtag trending on Twitter after Kapoor & Sons' release in Pakistan. [He laughs] That did not happen. Do you think the Pakistani audience is less conservative than you imagine and filmmakers assume they are?
I would believe so, but now that you have mentioned it again, they might just slap me with a fatwa. [laughs] You're like giving people ideas.
But seriously, 10-20 years ago, mainstream actors in both countries were hesitant to play eunuchs. They got over that. It is a part of life, how can you ignore it? Earlier just using the word hijra or eunuch would cause people to giggle.
Similar was the case with homosexuality, transsexuals or what not. Some people still giggle, but that giggle is much better than responding violently. And again with the current affairs taking place all over the world, people have started realising there are so many more beautiful things in life than just like focusing on these issues in a negative way.
People have evolved. It's refreshing to see them not be all like taboo-taboo about things now.
You have entered Hindi cinema at a time when male stars have become very body proud. They're taking off their shirts on camera, routinely displaying their worked out bodies. Are you willing to do that?
Ya, if a role requires it, then it will be cool. Matlab it will be nice to try everything. I am petrified about dancing, but I still would like to try it. My only request to producers is that please give me a heads up when you're doing such things because I'm not as accustomed to coming and getting it right at the first go like other stars, so I'd like some more time to rehearse.
When it comes to taking off your shirt or making the six pack ab for a role, it's nice but I also appreciate artistes like Leonardo DiCaprio who I think still carries a pot belly and yet has become one of the greatest sex icons not just in Hollywood but all over the world. So I feel it's secondary, but if the role requires it, why not?
Is there a line you draw in the matter of objectification? Are there any no-nos, any lines you refuse to cross?
I just feel that when you come to watch a film, come for a film, not porn. That maybe the maximum reservation I have, that when people become so obsessed with the way people are looking on screen rather than seeing what they are, what they're playing, then I feel they're coming to watch porn rather than mainstream cinema.
I believe you have a policy of no kissing on screen. Where does it stem from?
Oh that mainly stems from how comfortable people have been seeing me play certain characters on screen. My core audience, not just in Pakistan but across the board, have always appreciated my old-world approach to romance on screen. I'm not offended when I see something on screen, but I feel there are a lot of lovely stories I would like to tell my audience and this fact of intimacy should not become an obstacle. For example in Kapoor & Sons I feel people have been able to appreciate my character because I don't make them uncomfortable in their seats. Maybe they're able to accept a lot of things because of that.
At this point in time I feel a lot of my core audience may not be comfortable with that and that is why I choose not to get too intimate on screen.
Kapoor & Sons was breaking viewers in because they are conservative about homosexuality. But I am talking about kissing a woman on screen. We do have maybe a couple of Bollywood heroines who remain conservative about kissing but you would be pretty rare among male stars with your no-kissing policy.
[Laughs] I still stick by it. It's not just a matter of homosexuality, it could be a character who is straighter than a bloody arrow, but something within the story could be missed or dismissed because of this intimacy which does make a lot of my audience uncomfortable. My audience would probably miss the point if they'd just engage in that whole argument ki yaar haan isne yeh kar diya, haww usne yeh kar diya (hawww, he went and did this).
Considering that Hindi cinema is getting less conservative about physical intimacy on screen, could this hamper your career here?
No, not at all. Why? I don't think so.
Because there seem to be more scripts for which kissing is a requirement.
Scripts I'm going through right now in India don't have any such scenes. If I do come across a script at this stage in my career where the director or producer feels it's absolutely necessary to perform acts of physical intimacy on screen, I might just shy away from it. I may lose an opportunity but I know where I'm coming from. And I don't think it's hypocrisy. I'm catering to an audience with a certain degree of tailoring. There's so many amazing characters to play that might just not need that.
Since you are talking about your audience, I must tell you I googled "Fawad Khan kissing scene Khoobsurat" and found viralinpakistan.com announcing, "Here you can watch the scene, that has been cut out by censors in Pakistan"!
[He laughs loudly]
So clearly there is an audience that wants to see you doing more physically intimate scenes.
Ya, I'm sure there must be. But even Khoobsurat and Kapoor & Sons have been instances of cheating from the back to show that moment, and that I'm fine with. I just feel right now I'm not comfortable so I'm just not comfortable with it. That's just me.
Many film industry folk contend that films do not have the power to influence society. Do you agree?
It does obviously always have some sort of an impact at least culturally or maybe in some way educate people regarding things.
Then would you say a film like Kapoor & Sons could play a part in the national discourse on homosexuality and LGBT rights?
[Long pause] If it encourages discussion amongst parents. But it is absurd for people who are not homosexuals to think ki yaar because this movie has been made, it is encouraging our children. You cannot change someone's sexual orientation just because of a film.
That can be part of the conversation too, right? And of course there are people who think ki gay character ko dikha diya toh sab log gay bann jayenge (that people will turn gay if they see gay characters on screen).
That is the kind of discourse I don't believe in, but if there are people who are having trouble communicating with each other, if this film could remove that awkwardness, that would be a great thing.
Tomorrow in this series: Part 3: Interview with actor Pankaj Tripathi.
Also read Part 1: The changing face of 'mardaangi' in Bollywood: men may now be gentle, gorgeous and/or gay
Entertainment
Pooja Entertainment, the producers of Akshay Kumar's Bellbottom, said an announcement regarding the film's release will be made 'at the opportune time.'
Entertainment
Amit Kumar discusses his debut web series, The Last Hour, and the rapport he shares with British filmmaker Asif Kapadia, the executive producer of the show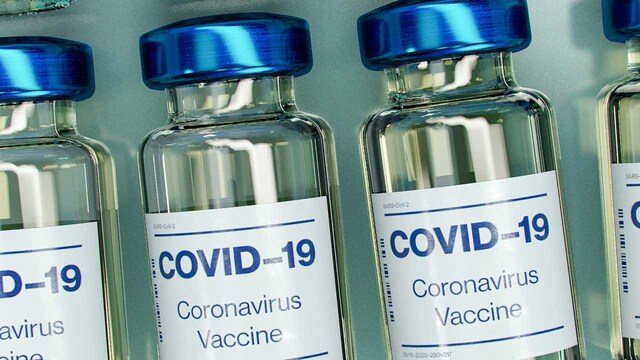 Entertainment
"The Yash Chopra Foundation will bear all other costs too associated with vaccinating the workers," said Yash Raj Films.