Farhan Akhtar faces backlash on Twitter after urging Bhopal electorate to cast vote a week later: 'Is this for 2024?'
Farhan Akhtar's tweet urging Bhopal electorate to vote has garnered brickbats from the Twitterati for coming a week after the polls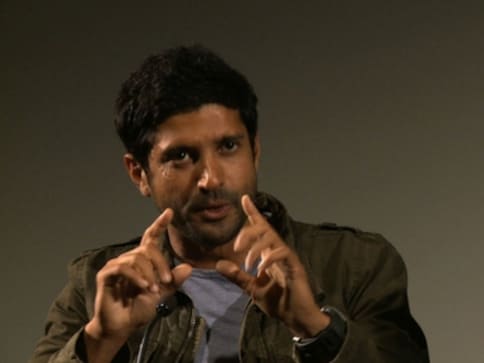 Farhan Akhtar has become the subject of intense trolling across social media after the actor-director urged Bhopal cast their votes today on Twitter,  to save their city from another "full-of-gas tragedy." The problem with the post was that Bhopal electorate cast its vote a week before, on 12 May.
Here is Akhtar's tweet:
Dear electorate of Bhopal, it's time for you to save your city from another full-of-gas tragedy. #SayNoToPragya #SayNoToGodse #RememberTheMahatma #ChooseLoveNotHate

— Farhan Akhtar (@FarOutAkhtar) May 19, 2019
As soon as Akhtar posted the tweet, the actor received backlash for tweeting a week after the elections in the city
What a gas bag! You better take something for your gas problem, it's making you foggy. https://t.co/nQ26RZ1HJO Because #Bhopal has already voted for @SadhviPragya_MP on 12th. — Y_a_s_h_a_s_v_i (@Ya_2317) May 19, 2019
Dear Electorate of Bhopal
I'm sure on 12th May you
- Said No To Digvijay who propagated the lie Hindu Terror
-Said No To Digvijay who deviously promoted RSS ki Saazish 26/11
- Said No To Digvijay who referred to a woman candidate as Tunch Maal.#BetrayerOfBhopal #GasTragedy

— Chowkidar Nandini (@_NAN_DINI) May 19, 2019
This is for 2024 ??? — (Blue Tick) (@onesided_hai) May 19, 2019
Bhai whatsapp group sahi time pe check kiya karo. Aisa tweet karne ka instruction ek week pehle mila hoga. Ab toh ho gayi voting Bhopal mein

— Chowkidar Ankur Singh (@iAnkurSingh) May 19, 2019
Find latest and upcoming tech gadgets online on Tech2 Gadgets. Get technology news, gadgets reviews & ratings. Popular gadgets including laptop, tablet and mobile specifications, features, prices, comparison.
Entertainment
Nomadland, featuring Frances McDormand in the lead, bagged the Golden Lion at the Venice Film Festival this year
Entertainment
The biopic will also be written by Juno scribe Diablo Cody and produced by Amy Pascal, who bankrolled A League of their Own, the 1992 film co-starring Madonna.
Entertainment
Under the scheme implemented by Assam State Film (Finance and Development) Corporation Limited, the government subsidy cheques were given to five entrepreneurs by the chief minister to set up new theatres.