Fantastic Beasts: The Crimes of Grindelwald trailer — Dumbledore, Newt Scamander unite to recapture the dark wizard
Jude Law's Dumbledore joins forces with Newt Scamander in the trailer of Fantastic Beasts: The Crimes of Grindelwald, to recapture the dark wizard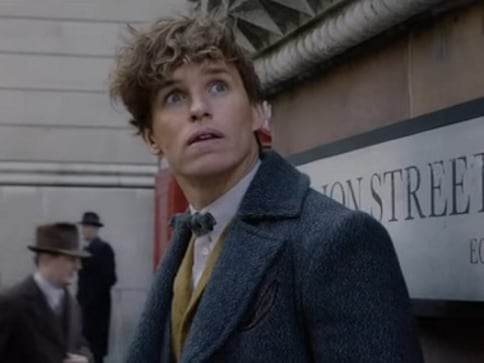 Potterheads, brace yourself as the first full-length trailer of Fantastic Beasts: The Crimes of Grindelwald has been released by Warner Bros. Reprising his role as Newt Scamander, the introverted, magical zoologist, Eddie Redmayne is up to his old tricks and travels again. Jude Law, makes a stunning debut in the trailer as a youthful Albus Dumbledore.
The opening scene of the trailer shows a group of unidentified visitors, who apparate onto the Hogwarts ground for a meeting with Law, who they believe has sanctioned Scamander to go to France.
It is made apparent in the trailer that Law's Dumbledore is secretly working with Scamander to defeat Grindelwald, who is firm in his pursuit to conquer the world of wizards. The second installment of the Fantastic Beasts franchise will start from where the first one left off. In the first part, Scamander and Dumbledore had joined forces to hand over the evil wizard to the Magical Congress of the United States of America. However, after his escape, the two unite again, in the second installment to re-capture him.
Katherine Waterston reprises her role as Newt's love interest in the Crimes of Grindelwald. Other actors back for the sequel are Dan Fogler as Newt's No-Maj and Ezra Miller as Credence Barebone.
Fantastic Beasts: The Crimes of Grindelwald releases on 16 November.
Watch the trailer here:
Entertainment
Harry Potter reunion with Daniel Radcliffe, Rupert Grint and Emma Watson set for New Year's Day on HBO MAX
Entertainment
On the 20th anniversary of the big-screen introduction to the boy who lived, it feels like the right time to ask — in the age of cinematic universes, where do Potterheads go from here?