Fantastic Beasts: Details of six creatures from Newt Scamander's briefcase revealed
Here is a very brief glimpse into some of the creatures that we have encountered in the trailers for the Fantastic Beasts film.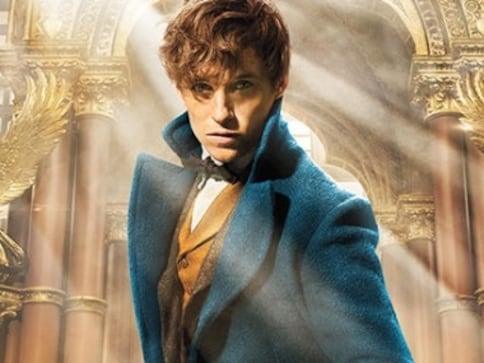 Fantastic Beasts and Where to Find Them, the 2001 spin-off book from the highly successful Harry Potter series, finally has a movie adaptation which is going to debut on the silver screen on 18 November 2016.
With Eddie Redmayne playing the titular role of Newt Scamander, and a star cast with the likes of Colin Farrell and Ezra Miller, fans of the Harry Potter Universe are excited for the on-screen revival of the wizarding world. Here is a very brief glimpse into some of the creatures that we have encountered in the trailers for the film:
Bowtruckle
Nope that's not baby Groot from Guardians of the Galaxy.
A twig-like creature who is also very loyal and great at picking locks makes an appearance in the Fantastic Beasts film. Newt has four Bowtruckles he takes care of in Fantastic Beasts and Where to Find Them, but as for why Eddie Redmayne likes Pickett in particular, the actor told Entertainment Weekly: "Pickett has attachment issues, so Newt knows he shouldn't have favourites, but he loves Pickett to sit in his top pocket. I felt for him quite badly."
Niffler
Nifflers have a penchant for seeking out shiny and golden things, and as the trailer shows, this nifty little creature has hit jackpot. Ron Weasley, who had perpetual financial woes, was particularly taken with these creatures who make an appearance in Harry Potter and the Goblet of Fire.
Here's the extract about the Niffler from the book Fantastic Beasts and Where to Find Them:

"The Niffler is a British beast. Fluffy, black and long-snouted, this burrowing creature has a predilection for anything glittery. Nifflers are often kept by goblins to burrow deep into the earth for treasure. Though the Niffler is gentle and even affectionate, it can be destructive to belongings and should never be kept in a house. Nifflers live in lairs up to twenty feet below the surface and produce six to eight young in a litter."
Thurderbird
Anyone who's been sorted into their house at the American school Ilvermorny will know the Thunderbird is one of its sigils. It looks similar to a Hippogriff and can create storms and sense danger.
Newt saved one from traffickers in Egypt and has promised to return it to its native Arizona.
Swooping Evil
The Swooping Evil is a indigo blue bird-like creature that emerges from a small object, possibly a cocoon. JK Rowling says it is "is capable of sucking out brains" and "conversely, if properly diluted, its venom can be quite useful to erase bad memories" in an exclusive with Entertainment Weekly.
Demiguise
The Demiguise is straight out of the Fantastic Beasts book.  These primate creatures originate in the 'Far East' and are peaceful beasts who can turn invisible at will. The Demiguise is sought after for its pelt, which can be made into invisibility coats.
Occamy
The Occamy, which also appears in the Fantastic Beasts book seems very dangerous. The Occamy is aggressive, especially in defense of its young. Occamy eggs are made out of silver, but wizards are to be warned when encountering an Occamy. The feathered two-winged creature can grow up to fifteen feet in length and the movie version is choranaptyxic, meaning it will grow or shrink to fit the container it is in.