Everything: This video game has been nominated for Oscars 2018 under Animated Short Film
Everything by David OReilly is the first video game that has been nominated for an Oscar in the 'Animated Short Film' category.
In what will forever be touted as an odd yet historic moment for the world of interactive storytelling, developer David OReilly's video game Everything has qualified for an Academy Award. Recently released, the trailer for this existential game won a jury prize at the Vienna Shorts Festival, making it applicable to qualify in the "Animated Short Film" category at the Oscars.
A Vienna Shorts Festival press release stated that OReilly's work on his 11 minute trailer (or more aptly a short film) for Everything took the prize home because "beyond being entertaining [it] has a strong poetic and philosophical theme. It serves a highly educational purpose, including an important political statement, that encourages to let our egos dissolve and gain a new perspective on the world."
OReilly announced the news via Twitter on 8 June, 2017. 
Cool: Everything just qualified for an Academy Award, making it the first time this has happened to a game/interactive project pic.twitter.com/5SQVD9s960

— David OReilly (@davidoreilly) June 7, 2017
Everything has already won various awards, and has been nominated for multiple honors at this year's Independent Games Festival. O'Reilly put the game together with the help of a small team after having made his gaming debut in 2014 with a game titled Mountain.
Every single thing in Everything's gaming universe is playable, right from the most minuscule phytoplankton to the largest Galaxy and beyond. The game is meant to instill a sense of 'universal oneness' in the player — with the game drawing major inspiration from the lectures of late British-American pop philosopher Alan Watts.
The games gives you the ability to be anything, from animals to inanimate objects like buildings or even microscopic bacterium. The only thing that the player seemingly cannot become is a human being. Not a single human seems to be in the gaming universe's sight. However, the game still manages to retain the quality of a 'human touch'.
Watch the trailer that has been nominated for the Oscars below:


Entertainment
Atlantis deftly captures the way overarching forces, like war and corporate industry, rob people of their very selves, it rarely re-forges their identities or imbues them with enough humanity to present what's truly at stake.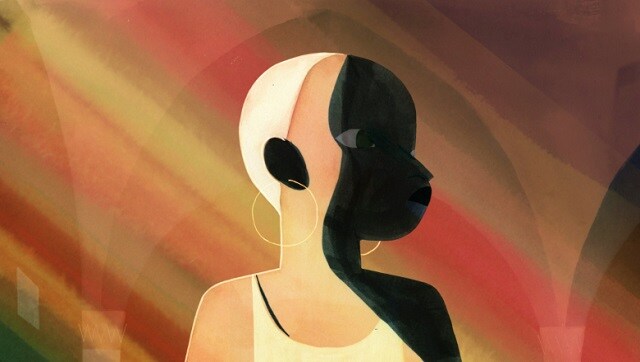 Entertainment
From Opera to Yes People, here are reviews of all the nominees in the Best Short Film - Animation category at Oscars 2021.
Arts & Culture
There are plenty of scenes scripted straightforwardly, but screenwriting for Borat also means finding ways to manipulate the real world, guessing how people will respond, and shoehorning those guerilla encounters into a coherent narrative.