Evangeline Lilly has a fitting reply for Marvel co-stars who complain about superhero outfits
Evangeline Lilly, who will be seen playing Hope Pym in Ant-Man and The Wasp, called out male actors complaining about their superhero costumes.
Evangeline Lilly, who will be seen playing Hope Pym in Marvel's upcoming Ant-Man and The Wasp, called out male actors who complain about spending a lot of time in their superhero costumes.
Lilly, who has starred in the Academy Award winning movie The Hurt Locker, is no stranger to doing action scenes. Her character in The Hobbit franchise was just as dangerous as Orlando Bloom's character Legolas. In Ant-Man and The Wasp, Lilly gets to play with gadgets and change sizes, just like Paul Rudd's Scott Lang.
Lilly completed all her scenes in the Marvel superhero movie without complaining about the tight suits like the male superheros frequently do.
In a new interview with BackstageOL, Lilly revealed the secret of her calm demeanor and said, "I have been hearing Marvel male superheroes complain about their suits for years, and I got into my suit and I was wearing it. Working in it. Doing my thing, and I was like 'It's just not that bad. Do I have the most comfortable suit in the MCU?' Or have men not had the life experience of being uncomfortable for the sake of looking good?"
At this point, she hoisted her foot up that had a pretty shoe with pointy heels on.
Lilly continued, "They're just like, 'What is this? This sucks. Why are we… why? Why do I have to go through this? Whereas a woman's like, 'I don't know. This is like normal. I wear heels to work. I'm uncomfortable all day. You get used to it. You tune it out.'"
Evangeline Lilly graces the screen as the new superheroine in Ant-Man and The Wasp on 13 July.
Entertainment
Jeff Beck died Tuesday after "suddenly contracting bacterial meningitis," his representatives said in a statement released Wednesday. The location was not immediately known.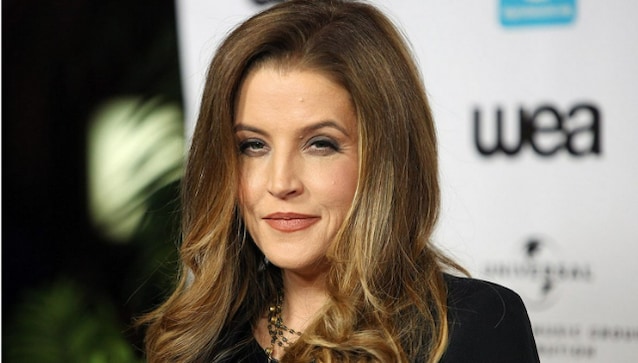 Entertainment
The announcement came just hours after Priscilla Presley had confirmed that Lisa Marie Presley was rushed to the hospital earlier Thursday.
Entertainment
David Crosby became a star in the mid-1960s with the seminal folk-rock group The Byrds, known for such hits as Turn! Turn! Turn! and Mr. Tambourine Man.