Emraan Hashmi talks about that Aishwarya Rai 'rift' and Raaz Reboot's censor troubles
Emraan Hashmi talks to Firstpost about rumours of a rift with Aishwarya Rai Bachchan and censor troubles for Raaz Reboot
If talk in B-town is to be believed, then the reason Emraan Hashmi and Aishwarya Rai Bachchan will not be starring together in Baadshaho is because of a statement the former made on the Koffee with Karan chat show two years ago, when he called the actress "plastic".
While one may have assumed that the two parties would have moved on from the incident considering all the time that's passed, rumours would have otherwise: we hear that in June this year, Aishwarya was one of the first actresses to be approached for Milan Luhtria's Baadshaho, which stars Hashmi alongside Ajay Devgn. However, she reportedly turned down the role (said to be inspired by Maharani Gayatri Devi) once she found out that several of her scenes would be opposite Hashmi. Sources claimed that the actress hadn't forgotten the "plastic" jibe he'd levelled at her.
Emraan Hashmi — who is currently busy promoting his erotic horror thriller Raaz Reboot — has laughed off those reports.
"I don't know who was approached for the role of the leading lady but it's like going back into history... that (the remark on Koffee With Karan) was two years ago. The statement was made in jest and it's all for the hamper [laughs]. I am a big fan of Aishwarya Rai and if I meet her I will definitely apologise because there was nothing personal (to it)," Emraan told Firstpost.
He adds with a laugh, "Karan just nudges you and makes you say these things. To win a hamper makes you greedy and makes you do such foolish things." He continues, "I have no idea whether she refused the film because of my statement — that only the makers and people who approached her know. Lot of actors are approached for a role. I haven't had the chance to meet her. She would have forgotten this incident but obviously she was reminded of it because of articles in newspapers."
Meanwhile, the Central Bureau of Film Certification has raised issues with some of the sequences in Raaz Reboot. While there have been reports that the film was cleared with an 'A' certificate with no cuts, Emraan revealed that the entire truth was not told: "Actually the information given out was wrong. Everything was not cleared by the CBFC, there were few omissions, which I don't know why, never came out. The film got an 'A' certificate not because of erotica — which happens with most of my films — but it's got more to do with the visual impact of the horror scenes and probably it's not suitable for audience under 18. I'm happy with an 'A' certificate but what is upsetting is that certain cuss words were deleted, then the word 'b***h' was omitted. I fail to understand why they're fine with retaing a few mentions of the word f**k in the film, but not b***h. I can't figure out any logic to it. And why chop cuss words when the film has an 'A' certificate?" Hashmi wonders.
When we spoke with producer Mahesh Bhatt about the elements the CBFC wanted 'toned down' in Raaz Reboot, he said: "Even the Hollywood film Exorcist had women suddenly breaking into profanities and abuses. It shocks the viewer and makes you feel that this person has been possessed by something that is evil. The censors came down heavily on this sequence in our film but we stuck to our guns, and finally, it was the cuss words that were reduced — which I found absurd. Whether I say f**k five times or 10 times, what difference does it make? It's a good person possessed by evil force who is saying f**k, a word that is commonly used in our social space."
Bhatt added, "It (what gets passed and what doesn't) all depends upon the mood of the CBFC members and their interpretation of guidelines. They know that the producer is vulnerable. He has his back against the wall and there is a clock ticking, with promotions heading to an all time high. The CBFC is in the Dark Ages, there is the demon of regression which somebody must vanquish, and only then we can have a freer and better cinema."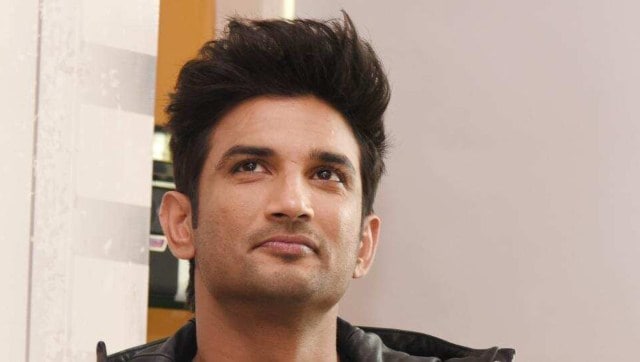 Entertainment
Sushant Singh Rajput's father Krishna Kishore Singh had appealed against the single-judge order refusing to stay the release of the film Nyay: The Justice, allegedly based on late actor's life.
Entertainment
Nicholas Cage recently confirmed that he will no longer be portraying Joe Exotic in the previously announced Amazon series after the studio decided to shelf it.