Emmy Awards 2016: A guide to the favourites, snubs and wishlist for TV's big awards
With the 68th Primetime Emmy Awards all set for Sunday (Monday morning IST) here's a quick guide to the nominations, picks for favourites, and a wishlist for all the major categories.
When the nominations for Emmy Awards 2016  were announced back in July, many dedicated TV fans thought 'Look, diversity' – the television equivalent of the Academy Awards is becoming more inclusive, more decentralised and more open to change. Finally, the new, more niche TV shows and actors were breaking in from the fringes.
After the 'Oscars so White' controversy, racial diversity would definitely be a talking point in any awards nominations. And the Emmys did well in that aspect with about 25 percent of the acting nominees being people of colour. According to a Forbes report,  24.6 percent, or 18 out of 73, of the acting nominees in major categories are people of colour. This is higher than the 21.9 percent last year and much ahead of 9.7 percent in 2014. This is definite progress, just like Aziz Ansari becoming the first actor of South Asian descent in Emmy history to be nominated for a leading role.
The breaking in isn't just limited to actors, there is a wider acceptance for non-network shows or web series as well as a definite change in the dominance of their cult shows. Netflix has received 54 nominations for 2016, which is a massive 59 percent increase over last year's 34, according to a Fortune report. It all began when House of Cards broke the glass ceiling and it has only gone higher from then on. Last year, Netflix took home four awards and bagged seven in 2014. Amazon, its web-streaming rival, had five awards last year as well. And this is more than a cosmetic change — the telescape is  shifting to become more inclusive of different genres and concepts.
Of course, this wasn't an immediate change, last year as well we saw How to Get Away with Murder's Viola Davis become the first woman of colour to win an Emmy for  Outstanding Lead Actress in a Drama Series. We had Veep end Modern Family's streak for five consecutive awards for Outstanding Comedy series, saw Game of Thrones win their first ever Outstanding Drama series, a bastion of Breaking Bad and Mad Men, and an award considered a rarity for a fantasy (or genre-based) show.
This year, the field is very much open for such change — but only to an extent.
While there has definitely been an increase in the prominence given to new and relatively niche shows, especially on streaming services, it hasn't been as overarching as expected.
Emmy snub-fest
On deeper scrutiny, the Emmy nominations were definitely lacking is some aspects. Some great new shows missed out, and some major players were snubbed. Personally, the biggest omission was Narcos and Outlander; Narcos has been nominated only for Main Title Design, Main Title Theme Music and Single Camera Picture Editing For A Drama Series, which is a major letdown for the popular Netflix show. No major award for the acting or writing — both of which was outstanding through the first season — is certainly a case against the heralded diversity. Starz show Outlander on the other hand, lead a spate of nominations (but no award) at the Golden Globes, and was snubbed by the Emmys as well. Some other deserving series to miss out were Trevor Noah's The Daily Show, Stephen Colbert, David Simon's Show Me a Hero and even an otherwise favoured Orange is the New Black.
However, one hopes that the awards won't follow the same pattern and we will get to indeed see a diverse set of deserving winners hold the trophy, come Sunday (or Monday morning IST.) Here's a quick guide to the nominations, picks for favourites, and a wishlist for all the major categories.
Game of Thrones set for sweep, with Veep
After their breaking run at last year's Emmys, both Game of Thrones and Veep  look set to defend their respective titles for Outstanding Drama and Comedy.  The cult fantasy show has had an especially strong sixth season, as the record 23 Emmy nominations show, but could face some competition from House of Cards as well as the Breaking Bad successor Better Call Saul, and surprise package, spy drama The Americans. The other major nominations include Best Supporting Actor and Actress in a Drama Series, with the latter having three GoT stars among the six nominees. A rather ambitious pick here would be Kit Harrington and Lena Headey. As for Veep, it will have to fend off Transparent, Silicon Valley, Modern Family and Unbreakable Kimmy Schmidt. On the wishlist here would be, very optimistically, Aziz Ansari's Master of None.
#EmmyforMaslany
This is a hashtag you may have seen doing the rounds on social media, along with photos of different women. Fun fact: It's the same woman! Canadian actress Tatiana Maslany plays about 14 different characters in Orphan Black, of which nine have been seen on screen in major roles. Yes, nine versions of the same face. Over a dozen clones. And each and every clone has a distinct, look, speech, gait, personality and mannerisms. And fans will know exactly which clone it is, even when it is one clone imitating another. Tatiana Maslany is such a good actress, you know when she is playing one version of  the same character impersonating the other. In fact, she has been nominated for an Emmy in 2015 as well. This is one is a bit personal, but I will go ahead and say it — no other actress deserves all the awards more than Maslany.
However, the overwhelming favourite here will be Viola Davis once again, along with Robin Wright and perhaps a surprise in the form of Keri Russel.
Other series vs People vs OJ Simpson 
The People v OJ Simpson: American Crime Story is another show capable of sweeping the Emmys with 22 nominations, including the six big ones for Limited Series.  Like the much-less heralded Olive Kitteridge last year, the Limited Series awards will be all-or-nothing this year as well and The People v OJ Simpson leads the pack. A wishlist entry here would be AMC's The Night Manager, the spy thriller starring Tom Hiddleston and Hugh Laurie, which was one of the most intriguing shows last season. Popular BBC show Sherlock's New Year Special The Abominable Bride also has several nominations, but we hope the rather abominable one-off does not win.
More love for Mr Robot?
If two-seasons old Mr Robot does actually break through, and beat seasoned Game of Thrones for Outstanding Drama Series, it will be testimony to the fact that the Emmys, and television, indeed is diversifying. Having said that, it is still unlikely that a show in its first season will upstage the other heavyweights in the category. However, it is quite within the realm of possibility for Rami Malek to grab the Lead Actor in a Drama Series award, even from the illustrious pool of Kevin Spacey (who seems to be the forerunner otherwise), Liev Schreiber and Kyle Chandler. Of course it helps that the likes of John Hamm and Bryan Cranston (who is nominated in Limited Series category for All the Way) won't be in contention.
Funnybones
The one category where we definitely see a defending champ defend their trophy is Transparent's Jeffrey Tambor for Lead Actor is Comedy series. (Sorry, Aziz Ansari.) However, the the Lead Actress in a Comedy Series will be open with last year's winner, Veep's Julia Louis-Dreyfus facing Ellie Kemper from Unbreakable Kimmy Schmidt and the comedic icon of Amy Schumer in Inside Amy Schumer.  Unlikely though it is, the wishlist will have Supporting Actress in a comedy series nominee Kate McKinnon for her hilarious sketches as Hillary Clinton on Saturday Night Live.

Find latest and upcoming tech gadgets online on Tech2 Gadgets. Get technology news, gadgets reviews & ratings. Popular gadgets including laptop, tablet and mobile specifications, features, prices, comparison.
Entertainment
The Tokyo Metropolitan Police Department have launched an investigation to determine the cause of Yuko Takeuchi' death.
Entertainment
Zendaya overcame a strong group of nominees such as Jennifer Aniston, Olivia Colman, Laura Linney, Sandra Oh and Jodie Comer.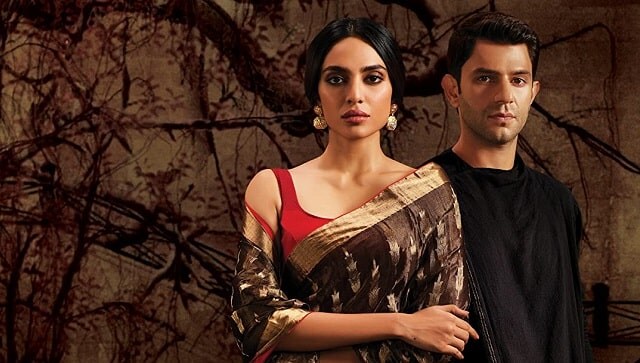 Entertainment
Arjun Mathur from Made in Heaven has been nominated in the Best Performance By An Actor category at the International Emmy Awards 2020.