Emma Stone on Hollywood pay-gap: 'I've needed my male co-stars to take a pay cut'
Emma Stone talks about the gender pay-gap in Hollywood and how several of her male co-stars have taken pay cuts on her behalf for 'what is fair'.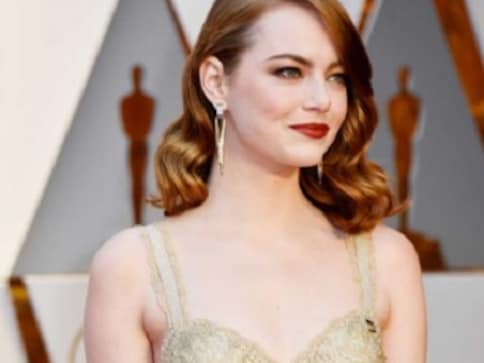 Los Angeles: Actress Emma Stone says her male co-stars willingly take pay cuts so that she can get equal salary.
The 28-year-old, who will next be seen in Battle of the Sexes says her male co-stars are willing to take pay cuts for her as they can judge what is right and what is wrong (pay gap), reports aceshowbiz.com.
"In my career so far, I've needed my male co-stars to take a pay cut so that I may have parity with them. And that's something they do for me because they feel it's what's right and fair, so that's something that's also not discussed, necessarily — that our getting equal pay is going to require people to selflessly say, 'That's what's fair'," Stone told Out magazine.
Of her role as tennis star Billie Jean King in her upcoming movie, the actress said: "She's (character) such a coach and she knows sports psychology, and she instantly reduced it to playing catch, so I got to feel like a golden retriever running after a ball, and just making sure the ball was in front of my face.
"What was incredible is that she found my strengths and she played to those. She found out instantly that I like to dance and I could move my feet, and that was our jumping off point," Stone added.
Also read our article on Jennifer Lawrence talking about the wage gap in Hollywood.