Eminem's new album Revival will feature mega collaborations with Ed Sheeran, Beyonce
Eminem reveals 'Revival' album tracklist and it features Ed Sheeran.
More than four years after releasing his last album The Marshall Mathers LP 2, Eminem is ready to release his ninth studio album titled Revival. Fans of the rap-superstar were eagerly waiting for Eminem to release new music and had been speculating about the details of his next album.
Eminem — who grabbed headlines worldwide with his freestyle rap about President Donald Trump — released 'Walk on Water', the first single from Revival, on 10 November. The song, which features Beyoncé, was performed live at the MTV Europe Music Awards, and on an episode of Saturday Night Live with Skylar Grey filling in for Beyoncé.
Revival has been produced by the legendary Rick Rubin. Eminem's longtime collaborator and rap-mogul Dr. Dre is the album's executive producer. Skylar Grey and Eminem also serve as producers on the album. Eminem released the tracklist for Revival on his Instagram, and it looks more varied, nuanced and experimental than anything Eminem has ever done before.
The upcoming Eminem album features a wide array of artists like Beyoncé, Phresher, Ed Sheeran, Alicia Keys, X Ambassadors, Skylar Grey, Kehlani and Pink.
Besides Eminem, Phresher is the only rapper to be featured on the album. This has surprised fans as they expected Eminem to have more rappers on the record. Musicians like Ed Sheeran, known for poppy love tracks driven by an acoustic guitar; and X Ambassadors, a rock band that have worked with several rappers before, are interesting choices. Pink has returned the favor for Eminem appearing on 'Revenge' from her album Beautiful Trauma earlier this year.
Revival is an important record for Eminem as he ventures out to prove that he still is the untouchable emcee he was during the The Eminem Show-era. On 'Walk on Water', Eminem is contemplating his decline as world's greatest rapper and coming to terms with being sidelined; possibly forgotten. He is admitting to the possibility of an inescapable downfall and realising that even Eminem — the man the world considers a Rap God — might be approaching the end of his spectacular run as "sales decline, the curtain's drawn".
Eminem's fans are desperate to find out if he is going to bring back his Slim Shady alter ego. Eminem ends 'Walk on Water' with the words "as long as I got a mic, I'm godlike/So me and you are not alike/B*t*h, I wrote 'Stan'", which reminds us of his pompous, over-indulgent and snarky persona on earlier albums. Revival, set to release on 15 December, will surely end up being one of the most significant releases this year.
Entertainment
Noted voiceover artiste Harish Bhimani also contributed Rs 5 lakh to help the artistes in need, Sanskar Bharati said.
Entertainment
An FIR was registered at the Amboli police station against a man for extortion and other charges of the IPC, a day after an offence was registered against Bhushan Kumar for allegedly raping a woman under the pretext of providing her with a job in T-series.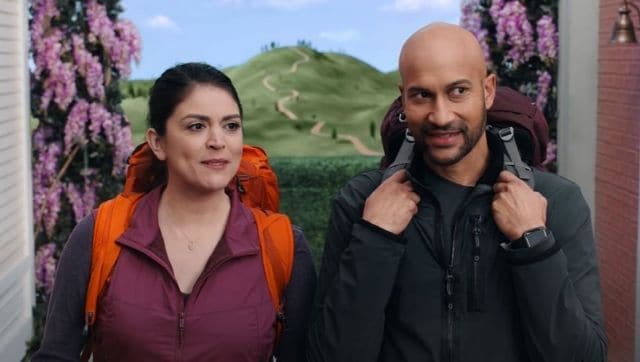 Entertainment
Though bumpy at times, Schmigadoon! is a feel-good comedy and a hat-tip to musicals, worth a slow-Sunday watch.