Elijah Wood says his comments on child sexual abuse in Hollywood were taken out of context
A day after his comments on child sexual abuse in Hollywood caused an uproar, Lord of the Rings actor Elijah Wood clarified what he had actually said
A day after his comments about paedophilia in Hollywood caused quite the media storm, Lord of The Rings actor Elijah Wood said he didn't have any personal knowledge of child sexual abuse in the industry.
The story was titled "Hollywood's evil secret", and the introduction explained: "Oliver Thring met Elijah Wood to talk about his latest film, but the Lord of the Rings star and former child actor had other ideas. Out poured revelations about convicted paedophiles working openly in Hollywood — and deep relief that he had escaped unscathed".
The piece, carried in UK publication The Times caused an uproar and numerous articles dedicated to uncovering Hollywood's child sexual abuse problem were published.
The Daily Beast hailed Wood for speaking out against the problem, as well as The Times piece for delving into Hollywood's paedophilia "epidemic".
But Wood soon clarified that his comments had been taken out of context by the Times' interviewer, and that he had no personal knowledge, nor had he witnessed, any child sexual abuse in the industry.
Wood tweeted extensively on Monday evening, clarifying his quotes to the Times: "The Sunday Times interviewed me about my latest film but the story became about something else entirely. It prompted a number of false and misleading headlines. I had just seen a powerful documentary and I briefly spoke with the reporter about the subject which had consequences I did not intend or expect. Lesson learned. Let me be clear: This subject of child abuse is an important one that should be discussed and properly investigated. But as I made absolutely clear to the writer, I have no first-hand experience or observation of the topic, so I cannot speak with any authority beyond articles I have read and films I have seen."
so I cannot speak with any authority beyond articles I have read and films I have seen.

— Elijah Wood (@elijahwood) May 24, 2016
The Hollywood Reporter said that the documentary Wood was referring to was Amy Berg's The Open Secret (2015). The article also reported that Wood's remarks on paedophilia came up when the interviewer and he were discussing Jimmy Savile, the BBC presenter who was found to have abused hundreds of children for over six decades.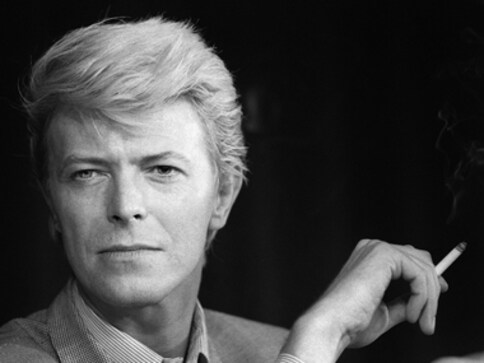 Fwire
Hollywood celebrities like Kanye West, Madonna, Joseph Gordon-Levitt, Rickey Gervais, Elijah Wood, Ruby Rose, Joe Manganiello and Mark Ruffalo paid tribute to legendary musician David Bowie, who died on Sunday, after 18 month long secret battle with cancer.
Entertainment
Ranveer Singh talks about his experiences with casting couch and how he was asked if he would offer sex for film roles.
Entertainment
The detailed guidelines include only in-camera auditions in presence of at least one woman, licensing of model coordinators and clean changing rooms for junior artists