Ed Sheeran is a bad concertgoer, and other things we learned while watching him perform in Mumbai
Ed Sheeran was in his element on Sunday night, 19 November, when he took to the stage at the Jio Garden, BKC.
When my daily commute involved taking a local train in Mumbai, I often wondered if the experience had changed me in any way. Pushed and pulled at, shoved and squeezed, hanging onto a tiny part of the floorboard for dear life amid a mass of damp bodies — was it making me less empathetic or just a hardier human being? Was it connecting me with all these other people, who seemingly had the same object for the space of the hour that we traveled together, whose names I didn't know, but whose faces and routines became familiar to me? Or was it distancing me from other people, as each of us sought — in our enforced proximity — to find our own version of space, be it in fixedly gazing outward, or into our phones and books, or in determinedly plugged-in headphones?
Attending Ed Sheeran's concert in Mumbai on Sunday night (19 November) rather felt like being on a local train.
The people were more quirkily dressed, and the stage (not a compartment door) had their fixed attention, we were on our feet for much longer than the average train ride and of course there was some sort-of-cool beer to ease the humidity, but the rest of the experience had pretty much the same hallmarks. The truth of it became even more evident when, having been pushed around mercilessly by a particularly pushy person, and seeing perfectly able-bodied folks sneak their way onto the platform reserved for attendees in wheelchairs, my little sister wryly told me, "Elbows out" — the classic defensive position to fend off any unwelcome intrusions into your personal space.
I've sometimes wondered why we attend concerts at all. The ones I've been to (including Sheeran's previous gig in Mumbai back in 2015) have left me with mixed feelings. Sure, watching an artist you love perform on stage is brilliant — but unless you've been as lucky as Courteney Cox at a Bruce Springsteen gig, the most you can see of the performer is what's beamed on the giant screens. There's something a little odd too about sharing this music you love with so many others — you want almost to guard it (and the artist) jealously, you wonder if it weren't simply better to have been hearing it over your headphones, in the darkness of your room. And then there are all the attendant aforementioned discomforts. When a musician is a really great live performer though, none of that matters.
Sheeran is an incredible performer. And he was in his element on Sunday night, 19 November, when he took to the stage at the Jio Garden, BKC. "He's going to be wearing a black T-shirt and jeans," shouted one presumably teenaged girl, holding on to the barricades ahead of me. "How do you know?" her friend asked; "I read it somewhere," the first girl muttered, offhand. But when Sheeran came on stage (at 8 pm on the dot, as promised), he was in a blue kurta — not the simple cotton one he'd favoured during his previous gig here in India, but one embellished with the ÷ symbol, and with 'Divide' written in the Devanagari script in sequins. Just like that, the crowd was his.
They'd waited since 5 pm, when the gates opened (having queued up long before that), they'd been enthusiastic through the hour-long or so opening act (Lauv, who had the audience dancing along to his tracks; "Thank you for not sucking," one concertgoer shouted) and gotten all excited about one of the crewmembers possibly being Sheeran (the stage was dark and the man's hair could have passed for a shade of ginger), so they were primed indeed for the singer-songwriter's performance. After greeting the crowd, Sheeran launched into what they'd been waiting for — 'Castle on the Hill', and then immediately after that, 'Eraser'.
He may have been pitch-perfect but it wouldn't have mattered; I could barely hear Sheeran over the crowd singing (or rather shouting out the lyrics) along. A group of guys standing next to me were quite enthusiastic about this part of the proceedings; they were also tone deaf, so I got a lot of really out-of-tune, loud 'singing' in one ear through most of the next hour-and-a-half.
No matter; for Sheeran took a pause from performing to tell us about how he was such a bad concertgoer (here the camera zoomed in on his face to show us his 'bad concertgoer expression' — a dazed, zombie look) and exhorted us to be better than him. The crowd didn't need much encouraging, they had their hands up in the air for his songs, dancing along (or rather hopping, which was all that was possible in such cramped quarters) as he made his way through a set-list that comprised his ÷ hits as well as crowd favourites from x (Multiply).
Sheeran was a hyper-energised one-man act — switching guitars, using his loop pedal to maximum effect, and changing the mood effortlessly: getting fans going with the foot-tapping and fun 'Galway Girl' and then mellowing them down with ballads like 'How Would You Feel' and 'Perfect'. He roused them with 'Photograph' and 'Thinking Out Loud' and then had them chanting with 'Nancy Mulligan', 'Don't'. He was tireless and effortlessly charming, making the 10,000-strong crowd swoon ("Oh look how blue his eyes are!" one chap remarked when another close-up of Sheeran's face was beamed on the giant screen). Every song was presented in a way you hadn't heard before on an album — or even in other live renditions.
Sheeran has worked very hard to get to where he is: he busked, played at bars and every small gig he could, built up a following on social media, all before he debuted with the album + (Plus). And as is evident from his onstage performances and his extensive touring schedule, he still works just as hard at his music.
By the time he reached 'Sing' — he told the audience it would be his last song of the night — I'd (like everyone else present) had a thoroughly good time. There hadn't, however, been this one standout moment for me though. As the crowd sang the refrain to the song, Sheeran walked off stage at its end. This couldn't be it, surely! "He didn't even say good bye," one girl said, disbelievingly. "Come back!" a group of guys shouted.
And like the post-credit scene in a Marvel film, Sheeran came back on stage (he'd changed into a Team India jersey and looked incredibly young — with all of his success, you tend to forget he's only 26) and performed his biggest hit of the year — 'Shape of You'. The crowd knew every word of the lyric, and they shouted them right back at Sheeran.
And then, he launched into a spectacular rendering of 'U Need Me' — a drawn out, crashing crescendo of a finale that had him rapping, beatboxing, and showing off enough guitar wizardry to whip the fans into a frenzy. This was the standout moment I'd been waiting for. And as thousands of hands were raised in the air, the fingers straining as though to reach the red-haired figure on stage, I had my answer — this is why we come to concerts.
Entertainment
The judge said there was no reason to delay Harvey Weinstein's transfer any longer, denying his lawyer's request to keep him at a state prison near Buffalo.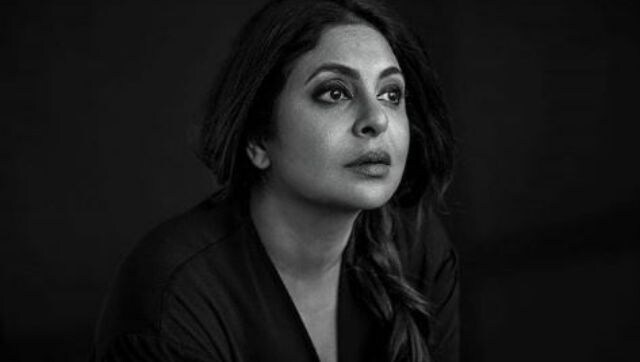 Entertainment
Human, which went on floors in January this year, revolves around the underbelly of human drug testing and the world of medical scam.
Entertainment
If not for its inimitable music, at 225 minutes, Lagaan would not have been half as entertaining or memorable. Twenty years on, the music continues to offer the simmering strength that it did to Bhuvan's Team 11 when they needed it the most.