Duniya Vijay's daughter Monica files assault complaint with Bangalore police against Kannada actor
Duniya Vijay's daughter Monica filed a complaint claiming that Vijay, his second wife Keerthi Gowda and three others had assaulted her at Vijay's residence.
Duniya Vijay has been embroiled in controversy again, after being arrested on charge of assaulting a gym trainer in September. Now, his daughter Monica has filed a complaint against him, along with his second wife Keerthi Gowda and three others, for allegedly assaulting her at Vijay's residence.
Monice, Vijay's daughter with his first wife Nagaratna, stopped living with her father since Vijay allegedly asked her to falsely testify for him in a case. She had gone to her father's residence to collect some of her belongings, including her clothes and driver's license, informs The News Minute. She has been admitted to a private hospital after sustaining injuries on her hand in the assault, Monica claimed.
As a a Mumbai Mirror report, Monica alleged that when she went to her father's house on Monday, Keerthi and others started beating her with some objects and also rammed her head against the wall. The report further said that as per an officer at Girinagar police station, a case of wrongful restraint, voluntarily causing hurt by dangerous weapons or means, voluntarily causing hurt and intentional insult with intent to provoke breach of the peace has been lodged against the five accused. He also said that Vijay has been asked to appear for inquiry.
While Vijay, speaking to the media said that false allegations had been made against him, Nagaratna categorically stated that her daughter's hands and legs were held and that she was beaten up.
The 'rebel' actor shot to fame when his fans began calling him Duniya Vijay after his Kannada film Duniya became a blockbuster over a decade ago. Some of Vijay's other films like Chanda, Junglee, Johny Mera Naam Preethi Mera Kaam and Jayammana Maga have also turned into box office hits since then. According to international magazine Forbes latest list of wealthy Indians in the celluloid world, Vijay's net worth is $21 million (Rs 151 crore).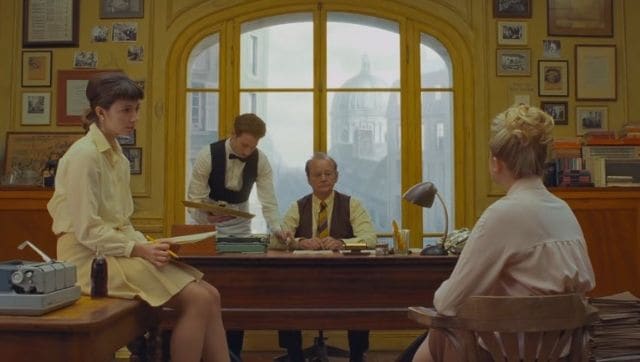 Entertainment
The French Dispatch was initially scheduled to premiere at Cannes 2020 but that edition was cancelled because of the coronavirus pandemic.
Entertainment
Vairamuthu, who is facing MeToo charges, said he wanted to make sure that the "scholarly jury should not be pushed to embarrassment" after they announced they're re-examining the award amid severe backlash.
Entertainment
The concluding part season of Lucifer is well-paced, well-written, and follows what the past one-and-a-half seasons have set up quite beautifully.