Dulquer Salmaan responds to Mumbai Police's comment on him being a 'weirdo'
Dulquer Salmaan clarified that the video shown by the Mumbai Police was actually during a shoot, where the car was rigged to a low loader truck.
The Mumbai Police has in the recent past been praised for its witty presence on social media. It has appropriately used memes and videos online to raise awareness on potential hazards like the Kiki challenge. In a recent video, the Mumbai Police re-posted a video shot by Sonam Kapoor of Dulquer Salmaan sitting in the driver's seat of a car, busy fiddling with his mobile phone while the care was in motion, while Sonam casually comments "weirdo" in the background.
Mumbai Police's official Twitter handle captioned the video stating that they agreed with Kapoor's comment on Salmaan and that the actor was putting the lives of people in danger while trying stunts of this nature. They added that such stunts were not approved even in reel life.
We agree with you @sonamakapoor ! Quite a 'weirdo' to try such stunts while driving and putting the lives of fellow drivers at risk too! We don't quite approve of these even in 'reel' life. #NotDone pic.twitter.com/WWoDz16hKj

— Mumbai Police (@MumbaiPolice) December 14, 2018
Much to their surprise, Dulquer was quick to revert on the tweet stating that police authorities should be slightly more careful before posting things on social media without checking the required facts. Dulquer clarified that the video was being shot for a feature and all the required permissions were taken with the traffic police prior to the shoot.
Would appreciate it if you had checked some facts before tweeting this. In fact @MumbaiPolice helped us with permissions and traffic management during the shoot and were present the whole time. In my next tweet attaching the video I was shooting. #notawierdo https://t.co/WnKSnSDmjZ — dulquer salmaan (@dulQuer) December 14, 2018
@MumbaiPolice The car was rigged to a low loader truck which was also the camera rig. I couldn't steer or drive the car even if I wanted to. Also this particular car cannot steer itself. pic.twitter.com/lmJ2Ur6CQg

— dulquer salmaan (@dulQuer) December 14, 2018
The actor stated that the car shown in the video was attached to a low loader truck which also acted as the camera rig. He added that he would have been unable to steer the car even if he wanted to. The actor ended the statement with a hashtag which said 'notaweirdo'.
Dulquer and Sonam feature together in the adaptation of Anuja Chauhan's 2008 novel titled The Zoya Factor.
Entertainment
"I have always chosen films that give some kind of message for women empowerment," says Raveena Tandon.
Entertainment
83 teaser: The film is scheduled to release in theatres on 24 December.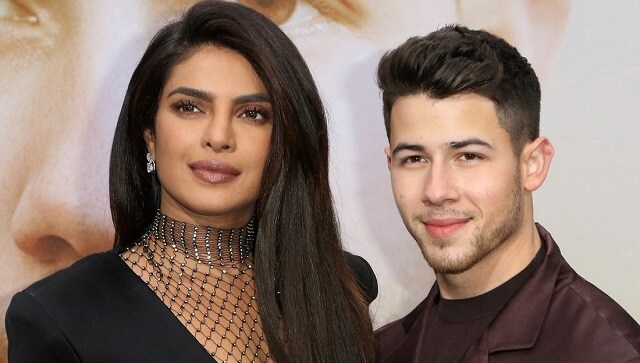 Entertainment
Netflix's new special The Jonas Brothers Family Roast saw Priyanka Chopra taking an aim at Nick Jonas.