Dressing Parineeti to coordinating Tutu and Dev: Kill/Dil's winner is really its stylist
It's easy to dress Priyanka Chopra or Deepika Padukone like the pages of a magazine; but by doing so with someone with a realistic, food-eating body like Parineeti, Narula shows every girl how to wear them.
by Mitali Parekh
Two things costume designers Poorvi Munim and Aki Narula say loudly in Kill/Dil:
a. There's a connection between lead characters Tutu (Ali Zafar) and Dev (Ranveer Singh).
b. Disha (Parineeti Chopra) is a confident, self-made, upper class Delhi girl, who would probably give a 'mooh tod jawab' to anyone trying to body shame her.
If the fact Tutu and Dev have no friends or family beyond each other hadn't clued you in, the wardrobes of these two brothers from other mothers show that they are indeed deeply connected.
It starts with the introduction we're given to Tutu and Dev. White, the colour of innocence and purity, is used to mislead us right from the opening shot. Dev appears, dressed in foppish whites — shirt, pant, puffy jacket and shoes — and waits at the signal, acting like a buffoon. He's setting the scene for Tutu, dressed in cricketer's whites, who guns down a politician. You'd be forgiven for thinking these were young fops out of a Dibakar Banerjee movie. They are not.
Tutu and Dev dress similarly and interconnectedly — leather jackets, hoodies in reverse colour combinations. Tutu goes to sleep wearing a black kurta-lungi combination, Dev wears the same outfit but in white. Even when they're not dressed like Tutu is the negative to Dev's positive, the connection between them remains.
When they go to Disha's birthday party and Dev is in a yellow leather tracksuit (a nod to Uma Thurman's The Bride in Kill Bill Volume I perhaps?), both men wear wingtips. Until Dev decides to give up the contract killing business, there's always a colour, motif or accessory running between the two.
This connection breaks in the scene where Dev scans the newspapers for jobs — a sign that they both are going their different ways. From there on, Dev combs down his mehendi-tinted mullet, and wears non-descript formals with V-neck sweaters. Dev's clothes are in light colours, a whisper about his innate naivety which Tutu, the realist lacks, and denotes with his overwhelmingly black attire.
The other person wearing black is Govinda's Bhaiyyaji. His colours are black and brown, which tells us he's not a criminal with a soft heart who will transform for the love of the boys he brought up. Till the end, Bhaiyyaji remains unchanged, both in temperament as well as wardrobe. If a man doesn't change his shirt; he isn't going to change his heart. Take note, those who think they change a person through courtship.
Bhaiyyaji, Tutu and Dev are connected by the taveez Bhaiyyaji gives them as babies — a classic accessory the Hindi film industry is much too fond of. This has potential to become a drinking game: every time you see a taveez in a Hindi movie, down a shot.
The Technicolor element in Kill/Dil's costume department is Disha's wardrobe. If one were a suitor, Disha's always perfectly manicured nails would give away how high-maintenance she is. Before all the phone calls that summon her boyfriend in the middle of the day, that is.
Instead of covering her up in desi, flowing outfits, Narula puts Parineeti Chopra in everything that is trendy — body con dresses, crop tops, quilted leather jackets, shorty shorts. Only, he does her a great favour by tailoring the ensembles in proportion and to her size, so she doesn't look like she's holding her breath in them.
Disha is a rich kid who has made her own way, defying expectations (when she left her father's business to become a lawyer) and choosing the unconventional (she's working in convict rehabilitation when we meet her). That she does social work doesn't mean she doesn't lounge by the pool and being rich doesn't mean she's queasy about eating at a dhaba.
The clothes she wears reflect this attitude. She isn't afraid of wearing something trendy just because her body isn't "model-esque". It's an important message to send out: if it makes you happy, wear it. It doesn't matter whether anyone else thinks it's "appropriate" or that an outfit may not suit you. It's easy to dress Priyanka Chopra or Deepika Padukone like the pages of a magazine; but by doing so with someone with a realistic, food-eating body like Parineeti's, Narula shows every girl how to wear them.
Mitali Parekh is an editorial henchman and part of the grammar police. She writes about fashion, people, street food, animals and everything else she gets her nose into. She lives between Mumbai and Pune.
Find latest and upcoming tech gadgets online on Tech2 Gadgets. Get technology news, gadgets reviews & ratings. Popular gadgets including laptop, tablet and mobile specifications, features, prices, comparison.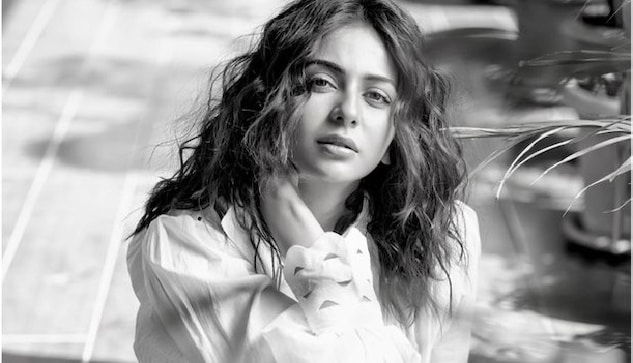 Entertainment
Rakul Preet Singh, who co-stars in a cross-border romance with Arjun Kapoor, says she got to know about the film shooting getting stalled on her way to Mumbai.
Entertainment
Stree is set in small town of Chanderi, Madhya Pradesh, where an evil spirit abducts men in the night during festival season.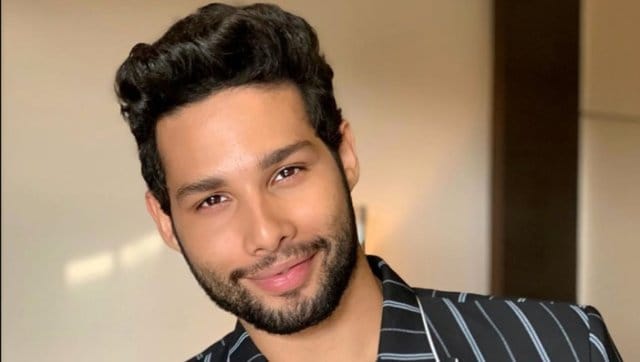 Entertainment
Sharing a glimpse from the set, Siddhant Chaturvedi put out a boomerang post on his Instagram Story, showing a crew member sporting a PPE kit. He captioned the post: "#LetsRoll".